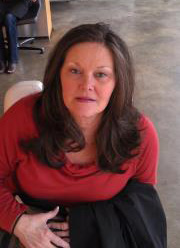 Barbara Kawulich, Ph.D.
Professor
Phone: 678-839-6135 | Fax: 678-839-6153
Email: bkawulic@westga.edu
Office: Education Annex 250
Hours: By appointment only.
Biography
Barbara Kawulich is a Professor in the College of Education's Department of Educational Technology and Foundations at the University of West Georgia, USA. Her interests include evaluation and research methodology, particularly qualitative methodologies, and issues of interest to indigenous women. She co-edited "Teaching Research Methods in the Social Sciences" and "Doing Social Research: A Global Context" with Drs. Claire Wagner (University of Pretoria) and Mark Garner (University of Aberdeen) and has numerous articles in such journals as Advancing Women in Leadership, Journal of Research in Education, Journal of STEM Education, Studies in Higher Education, Qualitative Sociology Review, Field Methods Journal, and Forum: Qualitative Social Research, among others. She and her co-authors are pursuing further research in the area of gaps in the literature on learning and teaching research methodology.
Education/Degrees
B.S., Bachelor of Science in Physiological Psychology, University of Georgia, 1975
M.S., Master of Science in Human Resources, Georgia State University, 1983
Ph.D., Doctor of Philosophy in Human Resource Development, Georgia State University, 1998
Courses and Sections
Courses Taught

CEPD-7152 (Research & Program Evaluation)
CEPD-9171 (Program Evaluation)
EDLE-8329 (Schl Ldrshp-Pluralstc/Dvrs Soc)
EDSI-9962 (Qualitative Research Methods)
EDSI-9998 (Research for Doc Dissertation)
EDUC-2120 (Exp Sociocult. Persp on Div Ed)
PTED-7246 (Comparative Education)
SLPA-6784 (Resrch Meth in Spch-Lang Path)

Fall 2015 Sections

EDUC-2120 (Exp Sociocult. Persp on Div Ed) Section: E04 [View Syllabus]
EDUC-2120 (Exp Sociocult. Persp on Div Ed) Section: E05 [View Syllabus]
SLPA-6784 (Resrch Meth in Spch-Lang Path) Section: N01 [View Syllabus]
EDSI-9998 (Research for Doc Dissertation) Section: E17

Summer 2015 Sections

EDUC-2120 (Exp Sociocult. Persp on Div Ed) Section: E02
CEPD-9171 (Program Evaluation) Section: E01
EDSI-9998 (Research for Doc Dissertation) Section: E17

Spring 2015 Sections

EDUC-2120 (Exp Sociocult. Persp on Div Ed) Section: N91
EDUC-2120 (Exp Sociocult. Persp on Div Ed) Section: E04
EDSI-9962 (Qualitative Research Methods) Section: E01
EDSI-9998 (Research for Doc Dissertation) Section: E06

Fall 2014 Sections

EDUC-2120 (Exp Sociocult. Persp on Div Ed) Section: N91
EDUC-2120 (Exp Sociocult. Persp on Div Ed) Section: 04D
CEPD-7152 (Research & Program Evaluation) Section: N01
EDSI-9998 (Research for Doc Dissertation) Section: N06

Summer 2014 Sections

EDUC-2120 (Exp Sociocult. Persp on Div Ed) Section: N91
CEPD-9171 (Program Evaluation) Section: N01
EDSI-9998 (Research for Doc Dissertation) Section: N06

Spring 2014 Sections

PTED-7246 (Comparative Education) Section: N01
EDLE-8329 (Schl Ldrshp-Pluralstc/Dvrs Soc) Section: N01
EDSI-9962 (Qualitative Research Methods) Section: N01
EDSI-9998 (Research for Doc Dissertation) Section: N06
Selected Publications
Kawulich, B. B., Garner, M. W. J., & Wagner, C. (2009). Students' Conceptions [View Publication]
Kawulich, B. & Ogletree, T. (2012). Ethics in community research: Reflections from ethnographic research with First Nations people in the US. In L. Goodwin, J. Phillimore, & A. Bolstridge (Eds.), Community research for participation: From theory to method.
"Doing Social Research" offers an accessible introduction to conducting research for students in the social sciences. This book combines a critical thinking approach with a strong emphasis on practical application to help you engage immediately with resear [View Publication]
Kawulich, B. B. (2011). Learning from action evaluation of the use of multimedia case studies in management information systems courses [Special Issue]. Journal of STEM Education, 12(7&8), 57-70.
Wagner, C., Garner, M., & Kawulich, B. (2011, first published on Sept. 16, 2010). The state of the art of teaching research methods in the social sciences: Towards a pedagogical culture. Studies in Higher Education, 36(1), p. 75-88. doi:10.1080/03075070903
Kawulich, B. B. (February, 2011). Gatekeeping: An ongoing adventure in research. Field Methods Journal, 23 (1). doi: 10.1177/1525822X10383388 [View Publication]
Sankar, C. S., Kawulich, B., Clayton, H., Raju, P.K. (2010). Developing Leadership Skills in Introduction to Engineering Courses through Multimedia. Journal of STEM Education: Innovations and Research, 11 (3), p. 34-60.
Kawulich, B. B. (2009). The role of theory. In M. Garner, C. Wagner, & B. Kawulich, (Eds.), Issues in Teaching Research Methods in the Social Sciences. London: Ashgate Publishing.
Flores-Farfan, J., Garner, M., & Kawulich, B. (2009). Towards a culturally responsive pedagogy in research methods. In M. Garner, C. Wagner, & B. Kawulich, (Eds.), Issues in Teaching Research Methods in the Social Sciences. London: Ashgate Publishing.
Kawulich, B. B., Garner, M. W. J., & Wagner, C. (2009). Students' Conceptions - and Misconceptions - of Social Research. Qualitative Sociology Review, V (3), 5-25. [View Publication]
Garner, M., Wagner, C., & Kawulich, B. (Eds.) (2009). Teaching Research Methods in the Social Sciences. London: Ashgate Publishing. Edited collection of chapters by international authors about teaching social science research.
Kawulich, B. (2008). Giving Back to the Community Through Leadership. Advancing Women in Leadership Archives, 28(1). Retrieved [date] from http://advancingwomen.com/awl/awl_wordpress/. Ethnographic study with Muscogee (Creek) women leaders to identify t [View Publication]
Kawulich, B. B. (2005, May). La observación participante como método de recolección de datos. Forum: Qualitative Sozialforschung/Forum: Qualitative Social Research [On‐line Journal], 6(2), Art. 43. [View Publication]
Kawulich, B. B. (2005, May). Participant Observation as a Data Collection Method [81 paragraphs]. Forum: Qualitative Sozialforschung/Forum: Qualitative Social Research [On‐line Journal], 6(2), Art. 43. [View Publication]