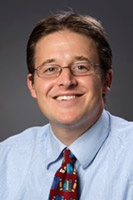 Francis Stonier, Ph.D.
Assistant Professor
Phone: 678-839-5241 | Fax: 678-839-6063
Email: fstonier@westga.edu
Office: Education Annex 122
Biography
Dr. Stonier is an assistant professor for the Learning and Teaching Department in the College of Education. He teaches a variety of undergraduate and graduate courses in both a traditional face-to-face format, hybrid, and online. Prior to joining the UWG faculty Dr. Stonier taught courses at Old Dominion University in Norfolk, Virginia. He was also a 2nd grade teacher for Chesapeake Public Schools.
Education/Degrees
B.S., Psychology / Elementary Education PK-6, Bridgewater College, 2002
M.S., Education, Old Dominion University, 2005
Ph.D., Curriculum and Instruction, Old Dominion University, 2012
Courses and Sections
Courses Taught

ECED-4261 (Tch Content/Process:Soc Stud)
ECED-4285 (SA: Education in Costa Rica)
ECED-7264 (Invest Social Studies Methods)
ECED-8297 (Professional Seminar)
EDUC-2110 (Inv Crit and Contem Issues-Edu)

Summer 2016 Sections

EDUC-2110 (Inv Crit and Contem Issues-Edu) Section: E02
ECED-4285 (SA: Education in Costa Rica) Section: 01S
ECED-8297 (Professional Seminar) Section: E01

Spring 2016 Sections

ECED-4261 (Tch Content/Process:Soc Stud) Section: 01
ECED-4261 (Tch Content/Process:Soc Stud) Section: 03
ECED-7264 (Invest Social Studies Methods) Section: E01

Fall 2015 Sections

EDUC-2110 (Inv Crit and Contem Issues-Edu) Section: E04 [View Syllabus]
ECED-4261 (Tch Content/Process:Soc Stud) Section: 01 [View Syllabus]
ECED-7264 (Invest Social Studies Methods) Section: E01 [View Syllabus]

Summer 2015 Sections

EDUC-2110 (Inv Crit and Contem Issues-Edu) Section: E02
ECED-8297 (Professional Seminar) Section: E01

Spring 2015 Sections

ECED-4261 (Tch Content/Process:Soc Stud) Section: 01
ECED-4261 (Tch Content/Process:Soc Stud) Section: 51
ECED-7264 (Invest Social Studies Methods) Section: E01