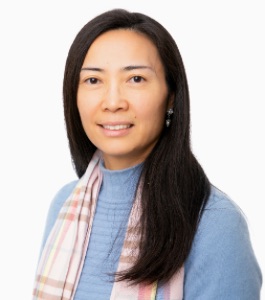 Yan Yang, Ph.D.
Associate Professor
Phone: 678-839-6133 | Fax: 678-839-6153
Email: yyang@westga.edu
Office: Education Annex 149
Hours: I currently serve as an associate professor in Educational Psychology in the College of Education. My major research interests are motivation, instrument development, and multicultural teacher education. I also serve as chair and adviser of several doctoral dissertations in School Improvement program. Prior to my coming to UWG, I served as an assistant professor in Texas for 2 years and southwest China for 6 years. I feel privileged to have the international education and work experience in higher education. I look forward to the many adventures in teaching, research, and service.
Courses and Sections
Courses Taught

CEPD-4101 (Educational Psychology)
CEPD-6101 (Psychology of Classroom Learn)
EDSI-9998 (Research for Doc Dissertation)
EDUC-2120 (Exp Sociocult. Persp on Div Ed)

Summer 2016 Sections

CEPD-6101 (Psychology of Classroom Learn) Section: E01
EDSI-9998 (Research for Doc Dissertation) Section: E28

Spring 2016 Sections

EDUC-2120 (Exp Sociocult. Persp on Div Ed) Section: 03
CEPD-4101 (Educational Psychology) Section: E02
CEPD-6101 (Psychology of Classroom Learn) Section: E02
EDSI-9998 (Research for Doc Dissertation) Section: E26

Fall 2015 Sections

EDUC-2120 (Exp Sociocult. Persp on Div Ed) Section: 01D
CEPD-4101 (Educational Psychology) Section: E04
CEPD-6101 (Psychology of Classroom Learn) Section: E03
EDSI-9998 (Research for Doc Dissertation) Section: E32

Summer 2015 Sections

CEPD-4101 (Educational Psychology) Section: E02

Spring 2015 Sections

EDUC-2120 (Exp Sociocult. Persp on Div Ed) Section: 03D
CEPD-4101 (Educational Psychology) Section: E02
CEPD-4101 (Educational Psychology) Section: E01