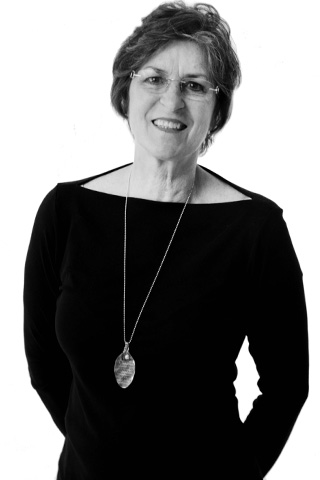 Phyllis Snipes, Ph.D.
Associate Professor
Phone: 678-839-6154 | Fax: 678-839-6153
Email: psnipes@westga.edu | snipesphyllis@gmail.com
Office: Education Annex 148
Hours: Office hours Mon/Tues 10 a.m. to 2 p.m. and online 2 p.m. to 5 p.m. daily
Biography
Dr. Phyllis R. Snipes is Associate Professor of School Library Media in the College of Education and teaches graduate courses in the Department of Educational Technology & Foundations. Her research focuses on student use and teacher preparation for implementation of the state of Georgia's GALILEO databases in P-12 instruction. Publications include an overview of methods for authority control within a school media center, specifically a comparison of traditional methods with Web 2.0 social networking tools. Prior to her appointment at UWG, Dr. Snipes served as a district media coordinator, teacher, and media specialist in the Georgia public schools for 30 years and taught as adjunct faculty at UWG and GA State University for 17 years.
Education/Degrees
B.S., Bachelor of Science in Early Childhood Education, University of West Georgia, 1974
M.Ed., Master of Education in early Childhood Education, University of West Georgia, 1978
Ed.S., Education Specialist in School Library Media Technology, Georgia State University, 1985
Ph.D., Doctor of Philosophy in School Library Media Technology, Georgia State University, 1992
Courses and Sections
Courses Taught

MEDT-6461 (Admin of School Media Center)
MEDT-6463 (Cataloging)
MEDT-7465 (Digital Resrcs for Teach & Lrn)
MEDT-7469 (Superv of Schl Libr Media Prog)
MEDT-7478 (Cataloging and Automating)
MEDT-7485 (Advoc for School Media Program)
MEDT-7487 (Practicum)
MEDT-8464 (Issues in School Library Media)

Summer 2016 Sections

MEDT-7465 (Digital Resrcs for Teach & Lrn) Section: E01
MEDT-7485 (Media Impact on Achievement) Section: E01
MEDT-7487 (Practicum) Section: E01

Spring 2016 Sections

MEDT-7469 (Superv of Schl Libr Media Prog) Section: E01 [View Syllabus]
MEDT-7478 (Cataloging and Automating) Section: E01 [View Syllabus]
MEDT-7478 (Cataloging and Automating) Section: E02 [View Syllabus]

Fall 2015 Sections

MEDT-6461 (Admin of School Media Center) Section: E01
MEDT-7478 (Cataloging and Automating) Section: E01
MEDT-8464 (Issues in School Library Media) Section: E01

Summer 2015 Sections

MEDT-6461 (Admin of School Media Center) Section: E01
MEDT-7485 (Advoc for School Media Program) Section: E01
MEDT-7487 (Practicum) Section: E01

Spring 2015 Sections

MEDT-6463 (Cataloging) Section: N01
MEDT-7469 (Superv of Schl Libr Media Prog) Section: E01
MEDT-7478 (Cataloging and Automating) Section: N01
Selected Publications
Snipes, P., Levine, S., Pope, J. & Cooper, O.P. (Oct., 2015). "Power in Collaboration: First Year Teacher and School Library Media Specialist Design and Deliver Visual Learner Styles Projects." GATEways to Teacher Education. Georgia Association of Teac [View Publication]
Snipes, P. (2015). "Dewey's Destiny: Actions in the Field." School Library Monthly, 31 (5), 18-20.
Snipes, P. & Slone, M.B. (2015). "Successful Flipped Instruction." School Library Monthly, 31 (6), 17-19.
Snipes, P. (2015). "Abstract to Concrete: Growing Past Genre Into Dewey." Library Media Connection, 33 (4), 26-29.
Snipes, P. (November, 2015). "Great Web Tools for Student Engagement." Available from Georgia Public Library Service GLEAN Magazine, http://glean.georgialibraries.org/ [View Publication]
Snipes, P. (October, 2015). "Movin' and Shakin': The P-12 Media Center Transforms For More Collaboration and Participation." Available from Georgia Public Library Service GLEAN Magazine, http://glean.georgialibraries.org/ [View Publication]
Snipes, P. (July, 2015). "The High School Library: Portal for STEM Programs " ROV Support." Available from Georgia Public Library Service GLEAN Magazine, http://glean.georgialibraries.org/ [View Publication]
Snipes, P. (May, 2015). "Let's Talk About What's Fair." Available from Georgia Public Library Service GLEAN Magazine, http://glean.georgialibraries.org/ [View Publication]
Snipes, P. (April, 2015). "What Makes a Super Hero?" Available from Georgia Public Library Service GLEAN Magazine, http://glean.georgialibraries.org/ [View Publication]
Snipes, P. (March, 2015). "Lost in [Cyber] Space…" Available from Georgia Public Library Service GLEAN Magazine, http://glean.georgialibraries.org/ [View Publication]
Snipes, P. (Feb., 2015). "In the Eyes of the Children." Available from Georgia Public Library Service GLEAN Magazine, http://glean.georgialibraries.org/ [View Publication]
Snipes, P. (Jan., 2015). Warm Thoughts from HICE (Hawaii International Conference On Education). Available from Georgia Public Library Service GLEAN Magazine, http://glean.georgialibraries.org/ [View Publication]
Snipes, P. (2016). (Accepted). "It Takes A Village To Reach A Child: RTI Through Collaboration." SSTAGE Newsletter, 3 (1). Available from Student Support Team Association for Georgia Educators Newsletter, http://sstage.org/resources/sstage-newsletter/ [View Publication]
Snipes, P. (2007). Folksonomy vs. Minnie Earl and Melville. LMC: Library Media Connection 25, 7.
Snipes, P. (2010). Teacher's domain: A Powerful tool. Available from Georgia Library Media Association, http://glma.wordpress.com [View Publication]