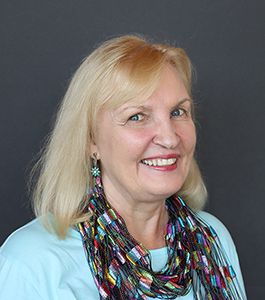 Cynthia Brown, DNS, RN, AHN-BC,
Assistant Professor
Phone: 678-839-5630 | Fax: 678-839-2462
Email: cynthiab@westga.edu
Office: School of Nursing Building 356
Biography
My teaching philosophy is based on my personal philosophies of Caring Science and holistic nursing. Caring brings the learner and teacher into a caring circle of shared experiences along the path of life-long learning. I value student feedback, listening, the reflective process and experiential learning. I enjoy seeing students getting excited about nursing education and love being a part of the process.

It is exciting to bring the values of caring into the online learning environment and incorporate caring into each week of the online course. The holistic philosophy incorporates mind, body, spirit, emotions and relationships. I appreciate complementary therapies and incorporating them into the teaching/learning environment.

I enjoy working with health care professionals to "care for self" and my doctoral dissertation was focused in this area of nursing. Since beginning my position here at the University of West Georgia, School of Nursing, I have become involved in online caring groups, a wonderful way to bring caring to the online environment.
Education/Degrees
D.N.S., Florida Atlantic University,
M.S., Florida Atlantic University,
B.S., University of Southern Maine,
Courses and Sections
Courses Taught

NURS-6101 (Theoretical Found of Nurs Sci)
NURS-6104 (Sch Inq & Data Analy in Nurs)
NURS-6109 (Info,Tech & Hltcare Outcomes)
NURS-6116 (Leading Human Resource Systems)
NURS-9010 (Nursing Research Seminar)
NURS-9014 (Directed Readings)
NURS-9015 (Dissertation)
Areas of Expertise or Professional Interests
Complementary therapies including Interactive Guided Imagery and Reiki
Caring theory, caring groups and caring for self for health care professionals
Holistic Nursing
Qualitative research
Hospice Care
Online Nursing Education
Professional Memberships and Certifications
New England Deaconess Hospital School of Nursing Alumni Association
American Nurses Association
American Holistic Nurses Association
Sigma Theta Tau International, Pi Nu Chapter
International Association for Human Caring
Georgia Association for Nursing Education
Advanced Holistic Nurse, Board Certified (AHN-BC)
Post-Doctoral Fellowship, Clinical Research, University of Virginia
Personal Interests
Cooking, Family and Friends, Pets, Plants and Travel
The most unique thing about our programs is
The Caring philosophy, an excellent online program and Caring groups for students at every level of their education.