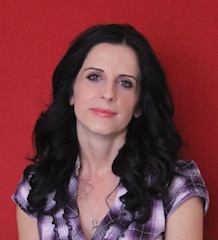 Diana Mindrila, Ph.D.
Assistant Professor
Phone: 678-839-5520 | Fax: 678-839-6153
Email: dmindril@westga.edu
Office: Education Annex 128
Biography
Dr. Mindrila is an Assistant Professor of Educational Research at the University of West Georgia. Her teaching experience includes courses in classroom assessment, research methodology, and program evaluation. Her research interests include the development of typologies of school behavior using multilevel multivariate classification procedures. She is also working on developing school climate typologies and investigates the relationship between school climate groupings and measures of school effectiveness. Dr. Mindrila published methodological studies in the realm of structural equation modeling, cluster analysis, and factor analysis.
Education/Degrees
B.S., Psychology and Educational Sciences, University of Bucharest, 2003
M.Ed., Instructional Accommodations, Francis Marion University, 2006
M.Ed., Educational Research, University of South Carolina, 2010
Ph.D., Educational Psychology and Research, University of South Carolina, 2012
Selected Publications
Mindrila, D. (2016). A Typology of Child School Behavior: Investigation Using Latent Profile Analysis and Cluster Analysis, Psychology in the Schoools, DOI: 10.1002/pits.21917 [View Publication]
Kawulich, B., Mindrila, D., Brandenburg, G. (2016). Evaluation of a diabetes prevention program for rural citizens, Journal of the Georgia Public Health Association, 5, 3.
Mindrila, D.L., Moore, L., & Davis, P. (2015). Cyber-victimization and Its Psychosocial Consequences: Relationships with Behavior Management and Traditional Bullying, Journal of Research in Education, 25, 2, 53-67 [View Publication]
DiStefano, C., Mindrila, D. (2013). Cluster Analysis, in Timothy Teo (Ed.), Handbook of Quantitative Methods for Educational Research, 103-122.
DiStefano, C., Mindrila, D., Monrad, D. (2013).Investigating factorial invariance of teacher climate factors across school organizational levels, in M.S. Hine (ed.). Applications of Structural Equation Modeling in Educational Research and Practice (257-275
Webster, C. A., Mindrila, D. & Weaver, G. (2013). Affective learning profiles in compulsory high school physical education: an instructional communication perspective, Journal Of Teaching In Physical Education, 32 (1), 78-99. [View Publication]
Webster, C., Mindrila, D., Weaver, G. (2011). The influence of state motivation, content relevance and affective learning on high school students' intentions to utilize class content following completion of compulsory physical education
DiStefano, C. A., Kamphaus R.W., Mindrila, D. (2010). A typology of teacher-rated child behavior: Revisiting subgroups over 10 years later, School Psychology Quarterly, Vol. 25(3), 152-163.
Mindrila, D. L. (2010)., Maximum Likelihood (ML) and Diagonally Weighted Least Squares (DWLS) estimation procedures: A comparison of estimation bias with ordinal and multivariate non-normal dataInternational, Journal for Digital Society (IJDS), vol 1 (1). [View Publication]
DiStefano C., Zhu M., Mindrila, D. (2009). Understanding and using factor scores: Considerations for the applied researcherPractical Assessment, Research, & Evaluation, vol. 14, 20. [View Publication]
Mindrila, D. L. (2009). Features of the Receiver Operating Characteristic analysis and its potential uses in educational assessment, Annales Universitatis Apulensis, Series Paedagogica.
Courses and Sections
Courses Taught

EDSI-9961 (Quantitative Research Methods)
EDSI-9964 (Advanced Research Seminar)
EDSI-9998 (Research for Doc Dissertation)
MEDT-8484 (Resrch Media & Instuct Tech)
NURS-9007 (Applied Stats Meth in Nurs)

Summer 2016 Sections

MEDT-8484 (Resrch Media & Instuct Tech) Section: E01
EDSI-9964 (Advanced Research Seminar) Section: E02
EDSI-9998 (Research for Doc Dissertation) Section: E12

Spring 2016 Sections

MEDT-8484 (Resrch Media & Instuct Tech) Section: E01
EDSI-9998 (Research for Doc Dissertation) Section: E12

Fall 2015 Sections

EDSI-9961 (Quantitative Research Methods) Section: EO1
EDSI-9961 (Quantitative Research Methods) Section: E02
EDSI-9998 (Research for Doc Dissertation) Section: E19

Summer 2015 Sections

MEDT-8484 (Resrch Media & Instuct Tech) Section: E01
NURS-9007 (Applied Stats Meth in Nurs) Section: E01
EDSI-9998 (Research for Doc Dissertation) Section: E19

Spring 2015 Sections

MEDT-8484 (Resrch Media & Instuct Tech) Section: E02
MEDT-8484 (Resrch Media & Instuct Tech) Section: E01
EDSI-9998 (Research for Doc Dissertation) Section: E05