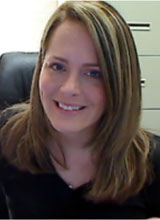 Catherine Jenks, Ph.D.
Interim Director
Phone: 678-839-6449 | Fax: 678-839-6506
Email: cjenks@westga.edu
Office: Pafford Social Science Building 234
Biography
Dr. Catherine A. Jenks received her Ph.D. in Criminology and Criminal Justice from The Florida State University in 2006. She is an Associate Professor of Criminology and serves as the Director of the Survey Research Center, which is housed in the College of Social Sciences. Her teaching and research interests include law and society, therapeutic jurisprudence, civility, perceptions of justice, survey research, and criminology and criminal justice education. Dr. Jenks currently serves as co-principal investigator on a National Science Foundation funded research project designed to identify specific issues in the recruitment, retention, and promotion of women faculty in STEM and STEM related disciplines. Prior to joining the faculty at the University of West Georgia, she worked as a survey coordinator in the Survey Research Group at the RAND Corporation in Santa Monica, California. She was the recipient of the University of West Georgia's College of Arts and Sciences' Excellence in Teaching Award in 2009.
Education/Degrees
B.A., Government, University of Texas at Austin, 1994
M.A., Criminology and Criminal Justice, University of Texas at Arlington, 1997
Ph.D., Criminology, Florida State University, 2006
Courses and Sections
Courses Taught

CRIM-4000 (Research Methodology)
CRIM-6999 (Thesis)

Summer 2013 Sections

Spring 2013 Sections
Selected Publications
Jenks, Catherine A. and John Randolph Fuller. Forthcoming November 2013. "Civility in prisons: A radical proposal." In D. Polizzi & M. Braswell (Eds.) Transforming Corrections (2nd Ed.). Durham, N.C.: Carolina Academic Press.
Jenks, Catherine A. Forthcoming August 2013. An interview with retired chief magistrate Winston P. Bethel. In C. Roberson (Ed.) Justices of the World: Their Views, Opinions, and Perspectives. Routledge.
Matthews, Todd, L. Michael Johnson, and Catherine A. Jenks. 2011. Does religious involvement generate or inhibit fear of crime? Religions 2 (4), 485-503.
Jenks, David, J. Scott Carter and Catherine A. Jenks. 2007. Command staff leadership training and job commitment in the LAPD. Southwest Journal of Criminal Justice 4,106-119.