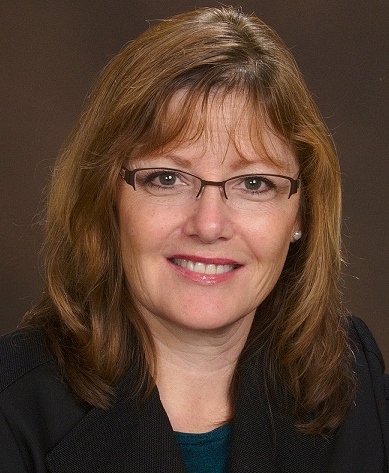 T. Randahl Morris, Ph.D.
Assistant Professor
Phone: 678-839-6518 | Fax: 678-839-4926
Email: trmorris@westga.edu
Office: Humanities Building 150
Hours: MW 9-11 (online/phone)
TT 11:30-1, Tuesday 5-6, Thursday 8p.m. (in office)
Friday 8-9 a.m. (e-mail/phone)
Other times by appointment
Biography
T. Randahl Morris, PhD, APR, is an assistant professor at the University of West Georgia (U.S.) in the Department of Mass Communications and Women's Studies. She teaches primarily in the public relations concentration; other regular courses include visual communication, research and introduction to mass communications. She was a 2015 Summer Teaching Fellow for the UWG Center for Teaching and Learning. The scholarship of teaching and learning is a significant area of research focus. Additional research interests include communication processes related to human rights, social justice, testimony, public diplomacy and public relations. Dr. Morris' publications, conferences presentations, and research include the study of human rights issues in Chile, Syria, Iraq and South Africa. Her communications focus includes written, oral, and visual manifestations of testimony that are produced and reproduced in official and unofficial publications and venues as well as traditional and new media. Dr. Morris is past chair of the National Communication Association Visual Communication Division Board. She is accredited by the Public Relations Society of America.
Education/Degrees
PhD, Public Communications, Georgia State University,
M.A., Mass Communications, Texas Tech University,
B.S., Public Relations & Journalism, Colorado State University - Pueblo,
Courses and Sections
Courses Taught

COMM-1154 (Intro to Mass Communications)
COMM-3313 (Public Relations Principles)
COMM-4413 (Public Relations Cases)
COMM-4414 (Public Relations Management)
COMM-4421P (Prac: Blueston Pub Rela Firm)
COMM-4444 (Public Relations Campaigns)
COMM-4451 (Public Relations Writing)
COMM-4484 (Mass Comm Research Methods)
COMM-4485 (Visual Communication)

Summer 2016 Sections

COMM-1154 (Intro to Mass Communications) Section: E01

Spring 2016 Sections

COMM-4414 (Public Relations Management) Section: 02 [View Syllabus]
COMM-4421P (Prac: Blueston Pub Rela Firm) Section: 02 [View Syllabus]
COMM-4451 (Public Relations Writing) Section: 01 [View Syllabus]

Fall 2015 Sections

COMM-4413 (Public Relations Cases) Section: 01
COMM-4444 (Public Relations Campaigns) Section: 01
COMM-4484 (Mass Comm Research Methods) Section: 02

Spring 2015 Sections

COMM-3313 (Public Relations Principles) Section: 01
COMM-4444 (Public Relations Campaigns) Section: 01
COMM-4485 (Visual Communication) Section: 01