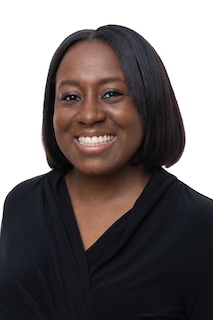 Lauren Johnson
Associate Director of Career Development
Phone: 678-839-6431 | Fax: 678-839-6432
Email: laurenj@westga.edu
Office: Row Hall
Hours: Monday - Friday 8:00 am - 5:00 pm
Biography
Lauren Johnson is the new Associate Director of Career Development. Lauren has been working in UWG Career Services since January 2014 as one of our Career Development Specialists and brings over 4 years of Career Services experience providing quality services to students and alumni. Before coming to UWG, Lauren earned a BA in Journalism and a MS in Physical Education from the University of Nevada, Las Vegas where she also competed in track and field for the running rebels. In her spare time she enjoys running, reading, exploring different parks with her daughter and volunteering in the community.
Education/Degrees
M.S., Physical Education Teaching and Coaching, University of Nevda Las Vegas,
B.A., Journalism, University of Nevada Las Vegas,
General Responsibilities
Lauren will be working as a liaison to the Richards College of Business, Art and Humanities academic colleges and serving student-athletes and international students. She is responsible for presenting and assisting students in areas such as resume, cover letters, mock interviewing, internships and job search strategies.
Professional Associations
National Career Development Association (NCDA), National Association of Colleges and Employers (NACE) and Georgia Association of Colleges and Employers (GACE)
Length of Time at the University
Since January 2014