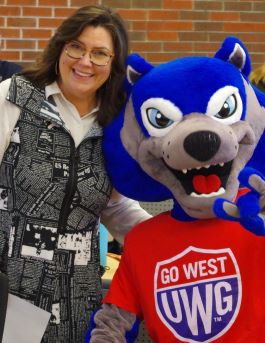 Melissa Jackson, MFA
Phone: 678-839-6512 | Fax: 678-839-4849
Email: mjackson@westga.edu
Office: Pafford Social Science Building 304-B
Hours: Tuesday and Thursday before class by appointment. After class on Tuesday until 2:30. Friday 1:15-3:00
by appointment. In the Writing Center Thursdays from 1 to 2, Friday from 11-1.
Courses and Sections
Courses Taught

Spring 2015 Sections

Fall 2014 Sections
Education/Degrees
B.F.A., Fine Arts, Painting, Auburn University, 1992
M.F.A., Studio Arts, School of Visual Arts, 1995
M.F.A., Creative and Professional Writing, Converse College, 2012
Biography
Melissa Dickson Jackson is a poet and feature writer. She has published two collections of poetry, Cameo (2011) and Sweet Aegis, Medusa Poems (2013). Recent poems can be found in Shenandoah, North American Review, Bitter Southerner, Southern Humanities Review, Cumberland River Review, Southern Women's Review, Literary Mama, and Gravy from the Southern Foodways Alliance at the University of Mississippi. She is a frequent contributor to Newnan/Coweta Magazine.
Selected Publications