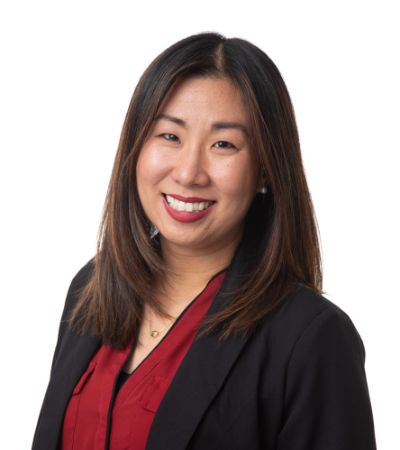 Mai Naito, Ph.D.
Assistant Professor & Director of Graduate Studies
Phone: 678-839-5160 | Fax:
Email: mnaito@westga.edu
Office: Pafford Social Science Building 221
Biography
Dr. Naito joined the faculty of the Department of Criminology in August 2014 after receiving her Ph.D. in Criminal Justice from Sam Houston State University. Her undergraduate degree is in Criminal Justice from the University of West Florida, and a Masters degree from the Indiana University of Pennsylvania. Her research agenda consists of wrongful convictions, specifically the legal aspects of eyewitness identification, and jury composition and decision-making. Her teaching interests include courts, criminal procedures, criminal law, judicial process, and other related topics.
Education/Degrees
B.A., Criminal Justice, University of West Florida, 2009
M.A., Criminology, Indiana University of Pennsylvania, 2010
Ph.D., Criminal Justice & Criminology, Sam Houston State University, 2014
Courses and Sections
Courses Taught

CRIM-2273 (Criminal Procedure)
CRIM-2274 (American Criminal Courts)
CRIM-4000 (Research Methodology)
CRIM-4284 (Senior Capstone)
CRIM-4712 (Law and Society)
CRIM-6182 (Special Seminars)
CRIM-6280 (SPECIAL TOPICS)

Summer 2016 Sections

CRIM-2273 (Criminal Procedure) Section: E01
CRIM-6280 (SPECIAL TOPICS) Section: E01

Spring 2016 Sections

CRIM-2273 (Criminal Procedure) Section: E01
CRIM-4000 (Research Methodology) Section: 01

Fall 2015 Sections

CRIM-2274 (American Criminal Courts) Section: 01
CRIM-4712 (Law and Society) Section: 01
CRIM-6182 (Special Seminars) Section: E01

Summer 2015 Sections

CRIM-2273 (Criminal Procedure) Section: E01
CRIM-4284 (Senior Capstone) Section: E01

Spring 2015 Sections

CRIM-2273 (Criminal Procedure) Section: E01
CRIM-2273 (Criminal Procedure) Section: 01
CRIM-4712 (Law and Society) Section: E01