Faculty/Staff Profile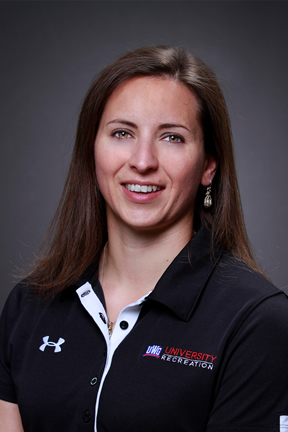 Tara Mostowy
Coordinator of Outdoor Recreation
Phone: 678-839-5380 | Fax: 678-839-0661
Email: tmostowy@westga.edu
Office: Campus Center
Biography
Tara has lived in GA for 19 years and got started in the world of outdoor
recreation as a whitewater rafting guide with the Nantahala Outdoor Center,
where she worked on the Nantahala, Ocoee, French Broad and Pigeon rivers.
While working as a guide and trip leader for NOC, she also picked up
whitewater kayaking and rock climbing, in addition to her other hobbies of
hiking, backpacking, and flat-water canoeing and kayaking. While earning
her BS in Biology at UWG, Tara worked as an Assistant Trip Guide for the
Intramurals Department, and took over as full-time Coordinator of Outdoor
Recreation in 2007. Tara uses her extensive knowledge of the Southeastern
Wilderness to plan a varied calendar of year-round outdoor excursions.

When she's not leading a group of students into the wilderness, you'll
probably find Tara training for a triathlon, playing ultimate Frisbee,
volunteering in a wildlife rehabilitation clinic, or traveling on her own
wilderness expedition.