Physics is the most fundamental of all the sciences because the ideas of physics underlie the other basic sciences as well as engineering and modern technology.
The world of physics ranges from the smallest particles of subatomic matter to the galaxies. Physicists conduct research into the fundamental laws of nature or use existing knowledge about the physical world to develop applications and to design new products.
Physics Degrees
News & Updates
When asked what college year he is, Trevor Banks says he's an untraditional freshman. The question isn't as simple as it used to be. Banks graduated from Bremen High School in spring of 2017, but he already has the credit hours of a traditional sophomore.

The Physics Teacher Education Coalition (PhysTEC) recently recognized University of West Georgia alumnus Adam Pullen as a Local PhysTEC Teacher of the Year.

Undergraduate of physics student Lilly Matteson discovered bold, new opportunities when she decided to "Go West" by coming back east. Formerly dual enrolled at the University of West Georgia while in high school, the Villa Rica graduate attended classes out-of-state for a short time before she realized that UWG had opportunities that she couldn't find elsewhere.
Land Your Dream Job
Land Your Dream Job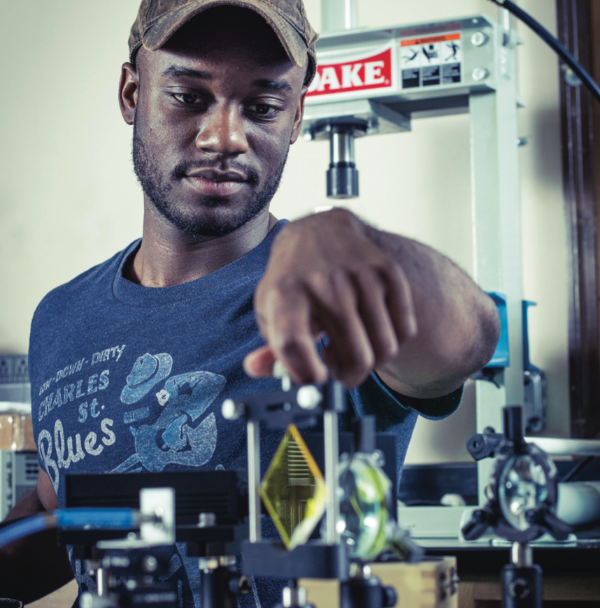 Land Your Dream Job
Phsyics degrees prepare students to be leaders and entrepreneurs in the wolrd of science. A physics degree from the Univeristy of West Georgia is a great starting point for a career in scientific research, as well as in a range of careers in the business, finance, internet technology, and engineering sectors.
Unmatched Courses
Unmatched Courses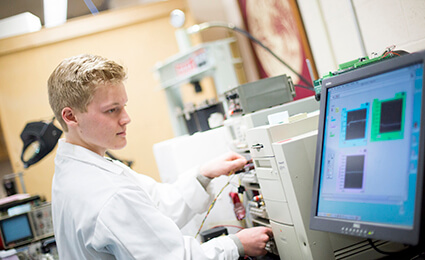 Affordable Tuition
"I wanted to come here, do my core and get some experience. It was definitely a good choice coming here, especially with the opportunities of undergraduate research that aren't necessarily afforded anywhere else."
-Trevor Banks
Contact Us
CONTACT US
Location: James E. Boyd Building, Room 208