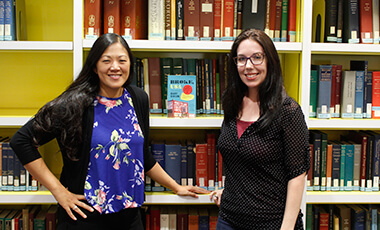 English and Economics Join Forces with #ECONreads
What do economics, literature and social media have in common? Perhaps more than meets the eye. This past spring semester, multiple UWG offices and departments joined forces to offer a one of a kind online book club, #ECONreads, to students. Under the leadership of Kim Holder of the economics department and Amy Ellison of English, students engaged in thoughtful readings and discussion of Freakonomics by Stephen J. Dubner and Steven Levitt.
Diving into Business: From the Butterfly to the Business Room
A love of community and serving others are two things that set University of West Georgia student Amelia Farmer apart from most young people her age.