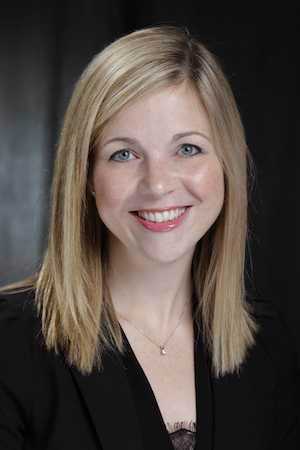 Katie Byrd, M.M.
Part-time Instructor of Music, Percussion
Contact info
Humanities Building - Room 339
Office Hours
By appointment
Part-time Instructor of Music, Percussion
Biography
Katie Jones Byrd is Instructor of Percussion at the University of West Georgia, where she teaches Applied Percussion, Music Appreciation, and Percussion Ensemble. She received the Master of Music degree in Percussion Performance from the University of Wisconsin-Milwaukee in 2005 and the Bachelor of Music degree in Music Education from the University of Georgia in 2003. Prior to this position, Ms. Byrd taught at Toccoa Falls College and worked with the University of Georgia Redcoat Band, as well as numerous middle and high school programs. Following graduate school, she worked for the Milwaukee Youth Symphony Orchestra, where she founded and directed Calypso, a steel band program in partnership with the public school system. Ms. Byrd has held the position of Principal Timpanist with the Peoria Symphony Orchestra and has performed with multiple other ensembles, including the Milwaukee Symphony Orchestra and Symphony Orchestra Augusta.
Courses Taught

Course Sections and Syllabi

Spring 2021 Sections

MUSC-2600Q (Principal Applied: Percussion) Section: 01
MUSC-2800N (Small Ensemble:Percussion Ens) Section: 01
MUSC-4600Q (Principal Applied: Percussion) Section: 01
MUSC-4800N (Small Ensemble:Percussion Ens) Section: 01
MUSC-5800N (Small Ens:Percussion Ensemble) Section: 01
MUSC-6600Q (Principal Applied: Percussion) Section: 01

Fall 2020 Sections

MUSC-2600Q (Principal Applied: Percussion) Section: 01
MUSC-2800N (Small Ensemble:Percussion Ens) Section: E01
MUSC-4600Q (Principal Applied: Percussion) Section: 01
MUSC-4800N (Small Ensemble:Percussion Ens) Section: E01
MUSC-4941 (Half Recital) Section: 03
MUSC-5800N (Small Ens:Percussion Ensemble) Section: E01
MUSC-6600Q (Principal Applied: Percussion) Section: 01

Spring 2020 Sections

Fall 2019 Sections

Spring 2019 Sections

Fall 2018 Sections

Spring 2018 Sections

Fall 2017 Sections

Spring 2017 Sections

Fall 2016 Sections

MUSC-2600Q (Principal Applied: Percussion) Section: 01
MUSC-2800N (Small Ensemble:Percussion Ens) Section: 01
MUSC-4600Q (Principal Applied: Percussion) Section: 01
MUSC-4800N (Small Ensemble:Percussion Ens) Section: 01
MUSC-4942 (Full Recital) Section: 03

Summer 2016 Sections

Spring 2016 Sections

Fall 2015 Sections

MUSC-1100 (Music Appreciation) Section: 04
MUSC-2600Q (Principal Applied: Percussion) Section: 01
MUSC-2800N (Small Ensemble:Percussion Ens) Section: 01
MUSC-4600Q (Principal Applied: Percussion) Section: 01
MUSC-4800N (Small Ensemble:Percussion Ens) Section: 01
MUSC-5800N (Small Ens:Percussion Ensemble) Section: 01

Spring 2015 Sections

MUSC-1100 (Music Appreciation) Section: 02
MUSC-2600Q (Principal Applied: Percussion) Section: 01
MUSC-2800N (Small Ensemble:Percussion Ens) Section: 01
MUSC-3603 (Percussion Tech & Materials) Section: 01
MUSC-4600Q (Principal Applied: Percussion) Section: 01
MUSC-4800N (Small Ensemble:Percussion Ens) Section: 01
MUSC-5800N (Small Ens:Percussion Ensemble) Section: 01