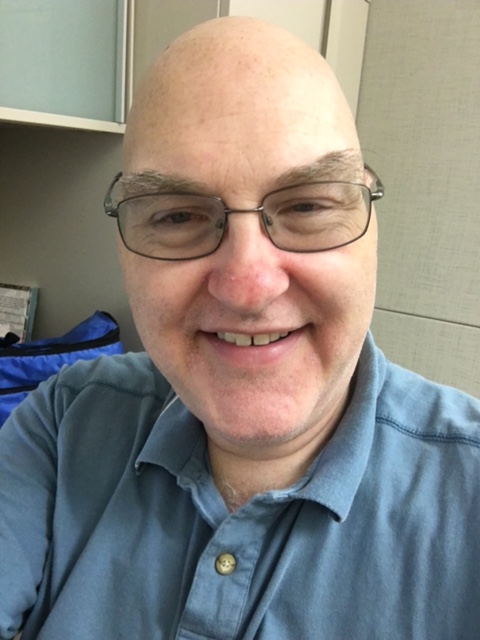 Richard (Bric) Barker, M.A.
Contact info
Technology Learning Center - Room 1114A
Office Hours
Writing Center Hours
T/W/TH 12-1:00pm

Office Hours
M 10:30-12:25
W 10:30-1:30
Also By Appointment
Biography
I was graduated from West Georgia College with a B.A. in English and received my Master's Degree in English from the State University of Wets Georgia...both the same school we now know as simply University of West Georgia. Most of my teaching experience has been abroad in such diverse locales as South Korea, Lebanon, Egypt, and Taiwan. I really enjoy teaching students how to improve their writing skills. I also love monsters and have had success using that topic as a prompt for our classes in 1101.
Education / Degrees
B.A., Bachelor of Arts, West Georgia College,
Courses Taught

Course Sections and Syllabi

Spring 2020 Sections

ENGL-1102 (English Composition II) Section: 146
ENGL-1102 (English Composition II) Section: 147
ENGL-1102 (English Composition II) Section: 148
ENGL-1102 (English Composition II) Section: 159

Fall 2019 Sections

ENGL-1102 (English Composition II) Section: 03
ENGL-1102 (English Composition II) Section: 06
ENGL-1102 (English Composition II) Section: 07
ENGL-1102 (English Composition II) Section: 14

Spring 2019 Sections

Fall 2018 Sections

ENGL-1101 (English Composition I) Section: 31
ENGL-1101 (English Composition I) Section: 35
ENGL-1101 (English Composition I) Section: 134
ENGL-1101 (English Composition I) Section: 137

Summer 2018 Sections

XIDS-2100 (Arts and Ideas: IGNITE) Section: T01

Spring 2018 Sections

ENGL-1101 (English Composition I) Section: 02
ENGL-1101 (English Composition I) Section: 10
ENGL-1101 (English Composition I) Section: 13
XIDS-2100 (Arts and Ideas-Film) Section: LCF

Fall 2017 Sections

Summer 2017 Sections

XIDS-2100 (Arts & Ideas: IGNITE) Section: T05

Spring 2017 Sections

Fall 2016 Sections

Summer 2016 Sections

XIDS-2100 (Arts and Ideas: IGNITE) Section: T06

Spring 2016 Sections

ENGL-1101 (English Composition I) Section: 01
ENGL-1101 (English Composition I) Section: 04
ENGL-1102 (English Composition II) Section: 106
ENGL-1102 (English Composition II) Section: 107

Fall 2015 Sections

ENGL-1101 (English Composition I) Section: 06
ENGL-1101 (English Composition I) Section: 09
ENGL-1101 (English Composition I) Section: 17
ENGL-1102 (English Composition II) Section: 03