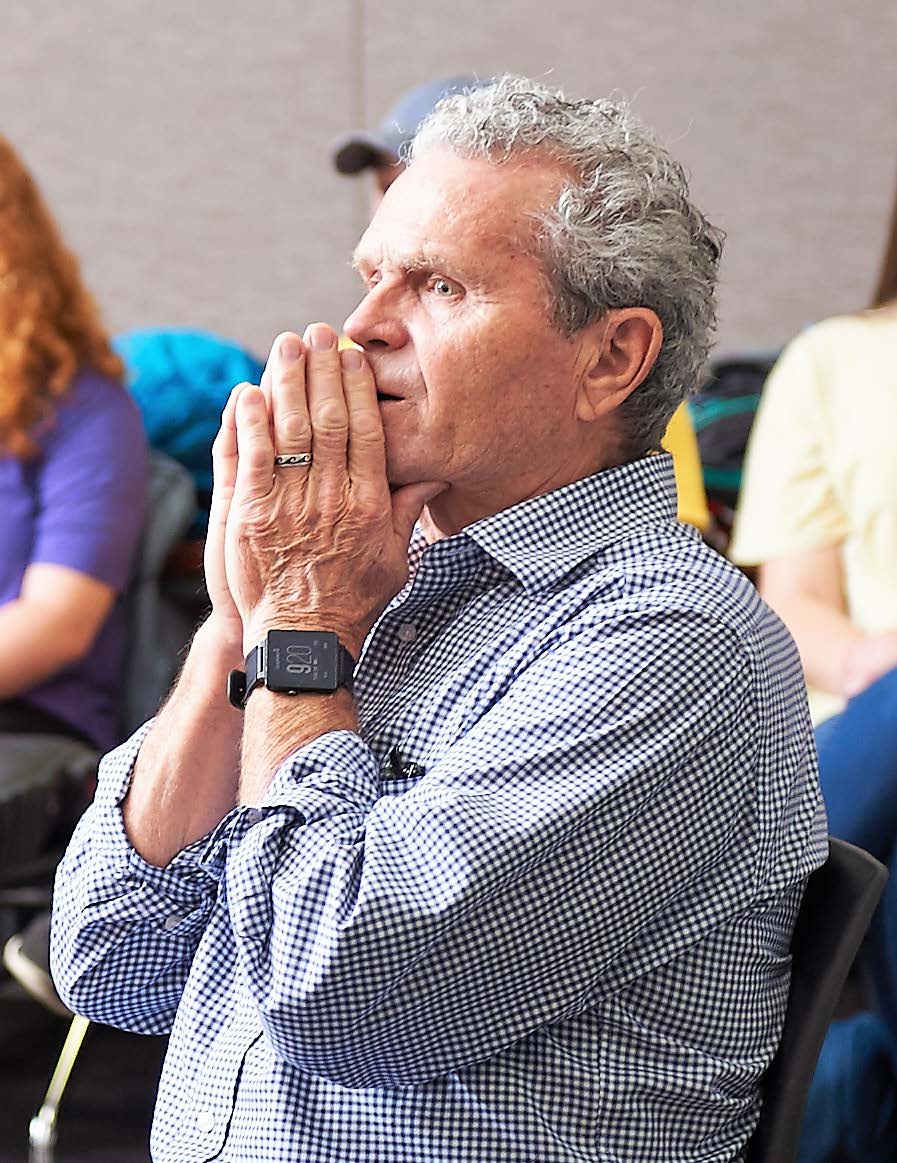 Thomas A. Peterson, Ed. D.
Assistant Professor
Contact info
Education Annex - Room 151
Office Hours
Mon.-Wed 1:00-3:00
Tu - Th 10:00 to 12:15
Assistant Professor
Biography
Dr. Thomas Peterson serves as an assistant professor of Cultural and Philosophical Foundations of Education in the College of Education. . He teaches mostly graduate education courses including philosophy, leadership, history, ethics, and culture. His research interests include spirituality in education, teacher renewal, teaching and learning. Prior to his appointment at UWG, Dr. Peterson was a elementary/middle school principal in NC, art teacher in California and Maryland, flight instructor, and pilot missionary to Africa.
Courses Taught

Course Sections and Syllabi

Fall 2020 Sections

EDUC-2110 (Inv Crit and Contem Issues-Edu) Section: E01
EDUC-2110 (Inv Crit and Contem Issues-Edu) Section: 01
EDUC-2110 (Inv Crit and Contem Issues-Edu) Section: 02
EDUC-2110 (Inv Crit and Contem Issues-Edu) Section: 03

Summer 2020 Sections

EDUC-2110 (Inv Crit and Contem Issues-Edu) Section: E02
EDUC-2110 (Inv Crit and Contem Issues-Edu) Section: E01
EDFD-7307 (Critical Issues in Education) Section: E01

Spring 2020 Sections

EDUC-2110 (Inv Crit and Contem Issues-Edu) Section: 01
EDUC-2110 (Inv Crit and Contem Issues-Edu) Section: 02
EDUC-2110 (Inv Crit and Contem Issues-Edu) Section: 03
EDUC-2110 (Inv Crit and Contem Issues-Edu) Section: 91

Fall 2019 Sections

EDUC-2110 (Inv Crit and Contem Issues-Edu) Section: 01
EDUC-2110 (Inv Crit and Contem Issues-Edu) Section: 02
EDUC-2110 (Inv Crit and Contem Issues-Edu) Section: 03

Summer 2019 Sections

EDUC-2110 (Inv Crit and Contem Issues-Edu) Section: E02
EDUC-2110 (Inv Crit and Contem Issues-Edu) Section: E01
EDFD-7307 (Critical Issues in Education) Section: E01

Spring 2019 Sections

EDUC-2110 (Inv Crit and Contem Issues-Edu) Section: 01
EDUC-2110 (Inv Crit and Contem Issues-Edu) Section: 02
EDUC-2110 (Inv Crit and Contem Issues-Edu) Section: 91

Fall 2018 Sections

EDUC-2110 (Inv Crit and Contem Issues-Edu) Section: 01
EDUC-2110 (Inv Crit and Contem Issues-Edu) Section: 02
EDUC-2110 (Inv Crit and Contem Issues-Edu) Section: 03

Summer 2018 Sections

EDUC-2110 (Inv Crit and Contem Issues-Edu) Section: N01
EDFD-7307 (Critical Issues in Education) Section: E01

Spring 2018 Sections

EDUC-2110 (Inv Crit and Contem Issues-Edu) Section: 01
EDUC-2110 (Inv Crit and Contem Issues-Edu) Section: 91

Fall 2017 Sections

EDUC-2110 (Inv Crit and Contem Issues-Edu) Section: 01
EDUC-2110 (Inv Crit and Contem Issues-Edu) Section: 02
PHED-2685 (Health, Wellness, & Society) Section: 01

Summer 2017 Sections

EDFD-7307 (Critical Issues in Education) Section: E01

Spring 2017 Sections

EDUC-2110 (Inv Crit and Contem Issues-Edu) Section: 01
EDUC-2110 (Inv Crit and Contem Issues-Edu) Section: 02
EDUC-2110 (Inv Crit and Contem Issues-Edu) Section: 91
PHED-2685 (Health, Wellness, & Society) Section: 01

Fall 2016 Sections

EDUC-2110 (Inv Crit and Contem Issues-Edu) Section: 01
EDUC-2110 (Inv Crit and Contem Issues-Edu) Section: 02
EDUC-2110 (Inv Crit and Contem Issues-Edu) Section: 03
PHED-2685 (Health, Wellness, & Society) Section: 01

Summer 2016 Sections

PHED-2685 (Health, Wellness, & Society) Section: 01
EDFD-7307 (Critical Issues in Education) Section: E01

Spring 2016 Sections

EDUC-2110 (Inv Crit and Contem Issues-Edu) Section: 02
EDUC-2110 (Inv Crit and Contem Issues-Edu) Section: 05
EDUC-2110 (Inv Crit and Contem Issues-Edu) Section: 91

Fall 2015 Sections

EDUC-2110 (Inv Crit and Contem Issues-Edu) Section: 01
EDUC-2110 (Inv Crit and Contem Issues-Edu) Section: 02
EDUC-2110 (Inv Crit and Contem Issues-Edu) Section: 03
MEDT-7466 (Digital Photo in Instruction) Section: E01

Summer 2015 Sections

EDUC-2110 (Inv Crit and Contem Issues-Edu) Section: N01
EDFD-7307 (Critical Issues in Education) Section: E01
MEDT-7466 (Digital Photo in Instruction) Section: E01

Spring 2015 Sections

EDUC-2110 (Inv Crit and Contem Issues-Edu) Section: 03
EDUC-2110 (Inv Crit and Contem Issues-Edu) Section: 06
EDUC-2110 (Inv Crit and Contem Issues-Edu) Section: 91
SPED-3751 (Practicum I) Section: 05
ECED-4283 (Practicum II) Section: 06
ECED-4286 (Teaching Internship) Section: 05
EDFD-7309 (Philosoph Foundations of Educ) Section: 01D

Publication List

Peterson, T. (2003). The sensitiveness of the soul. Annual Editions. [View Publication]

Hogan, L., and Peterson, T. (November 2001). Camelot: Our search for the source of "good teaching." Kappa Delta Pi Record [View Publication]