by Gary Leftwich
The University of West Georgia contributed $564 million to the region's economy during the state's 2016 fiscal year, according to a University of Georgia report released this week.
UWG's impact has climbed 22 percent in the last five years, figures from the report show. The university physically spent $348 million, or 62 percent of its impact, according to the report. The remaining $216 million came from respending of those dollars in the region by UWG employees, vendors and other sources.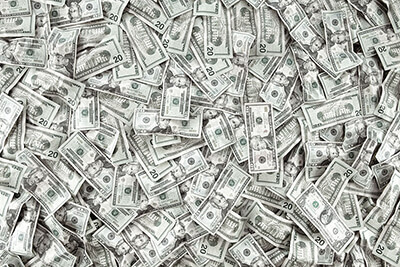 "We are proud of our role as one of the region's economic drivers," said UWG President Kyle Marrero, adding that the university is working to an annual impact of $650 million by 2020. "Working together, we all ensure a healthy, growing economy and prepare future leaders and workforce-ready graduates."
The annual report is produced for the University System of Georgia (USG) by the Selig Center for Economic Growth at UGA's Terry College of Business. It traces direct and indirect spending by Georgia's 28 state universities and colleges. Together, those schools generated a statewide economic impact of $16.8 billion in fiscal year 2016, which ran from July 1, 2015 to June 30, 2016.
UWG supported 5,336 full-and part-time jobs in the region, according to the report, which also tracked the university's spending for salaries and benefits; operating supplies and expenses; capital projects; and other budgeted expenditures.
Eight years of record enrollment - reaching about 13,550 students this fall - has contributed to the university's impact, according to Dr. Joey Smith, chairman of UWG's Department of Economics and director of the university's Center for Business and Economic Research. More students mean more money spent locally and more jobs to support the increased enrollment.
"It's really our students whom we should thank for this impact," Smith said. "Student spending created 2,356 of the total 5,366 jobs. That's about one new local job for every six students. They buy locally from grocery stores, restaurants and retailers and, by doing so, they have become a driving force in economic development in the region."
Another factor highlighted by Smith is UWG's management of various campus functions, such as dining services, that once were performed by contractors. With a $12 million annual dining operation, the university now employs the dining services team directly and works with local food vendors and suppliers.
"In general, there has been an increased effort on the part of the university in working with local suppliers for goods and services used by the university," Smith said. "These types of decisions shift the economic benefits to nearby businesses and workers."
The economic impact study found USG institutions generated a combined 157,967 full- and part-time jobs – 3.6 percent of all jobs in Georgia. Approximately 32 percent of these positions are on-campus USG employees and 68 percent are off-campus positions in either the private or public sectors.
Initial spending by all USG institutions and students equaled approximately $11 billion, or almost 66 percent, of its total economic impact with the remaining $5.8 billion generated by respending.
Posted on