by Gary Leftwich
The University of West Georgia is celebrating its seventh-straight year of record enrollment.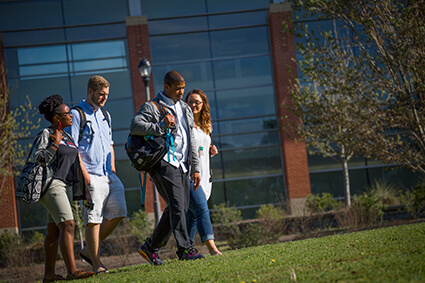 The new student numbers come on the heels of a 6-percent increase in the university's four-year graduation rate for the 2016-17 school year.
"Student success remains our top priority," said UWG President Kyle Marrero. "These trends highlight that commitment as students are coming to us better prepared and more are completing their degree programs within the traditional time period on their ways to successful futures."
This fall, between 13,650 and 13,700 students are enrolled for classes, according to preliminary figures. That is up from 13,308 for the previous fall. A final count will be available later in the semester.
While the university has seen the number of new freshmen rise each of the past seven years, that total remained flat this fall. Much of the increase came from new dual-enrollment students in Georgia's Move on When Ready program, which allows high school students to earn college credit for taking collegiate classes. More than 700 students are taking those classes at UWG in Carrollton and Newnan this fall, up from about 500 last year.
The university has seen an increase in the numbers of graduate and transfer students as well.
"As we look to the next few years and our goal of reaching 15,000 students by 2020, much of that growth will come from these and other nontraditional groups," Marrero said. "We will continue to grow participation in Move on When Ready and our graduate programs. At the same time, we are reaching out to those who did not finish degrees or those who want to further their careers with advanced degrees or certification."
The University System of Georgia tracks enrollment statistics from July 1-June 30 of each year. For the 2016-17 school year, UWG conferred a record 2,610 degrees, up from 2,442 the year before.
Posted on