by Taylor Bryant
The University of West Georgia is joining forces with the Governor's Office of Highway Safety in the fight to keep young adults safe on the road. For the 14th consecutive year, UWG's Health Services has received the Governor's Office of Highway Safety Young Adult Program grant that utilizes trained peer educators to bring awareness to highway safety issues, including alcohol education, alcohol abuse, impaired and distracted driving, underage drinking, addiction, risk reductions and other destructive decisions.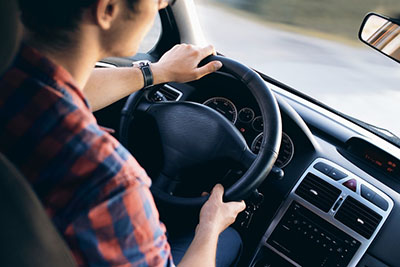 The $12,312 grant will assist in accomplishing educational objectives through lectures, interactive classes, and activities, such as providing the Arrive Alive simulator for students to experience both distracted and impaired driving.
Programming is provided through collaborative efforts and is coordinated by Lead Health Educator Ron King, is who responsible for alcohol education and the advisement of UWG's peer educators.
"Safety is not a class," said King. "It's a state of mind, a sense of reason and a concern for other individuals. Too often teenagers and young adults see highway safety as a class to take and pass. They do not retain the information."
The long-term goal of the program is to create safer, healthy campus environments while educating students to make healthy life choices.
"Highway safety is extremely important for anyone who gets wellbeing," said King. "Not only can it save your life but also the life of another. This grant allows us to bring in speakers, programmers and DUI/texting simulators as well as TIPS (training intervention prevention strategies)."
The grant runs from Oct. 1, 2016 through Sept. 30, 2017 and includes teachings at high schools.
For further information, contact King at 678-839-4164 or Project Manager Jill Hendricks at 678-839-0641.
Posted on