The University of West Georgia ranked highly in the recently released U.S. News & World Report online program rankings, with the online graduate computer information technology program ranking 16th in the nation.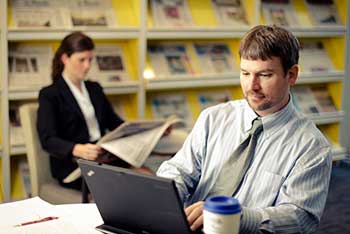 "At UWG, student success is our first priority. That includes providing quality, accessible classes and degree programs for students who need or prefer the flexibility of online courses," UWG President Kyle Marrero said. "We're excited that U.S. News & World Report has once again recognized several of our programs as among the top in the nation, and we look forward to expanding our online learning offerings to meet the growing needs of today's students and marketplace."
The College of Science and Mathematics was particularly pleased about the high ranking in online graduate computer information technology.
"I am ecstatic with this continued national recognition in a critically important discipline, and congratulate my colleagues in the Department of Computer Science for their excellent work," Dean of the College of Science and Mathematics Farooq Khan said.
The department was also pleased that their hard work was receiving notice on a national level.
"We are delighted to continue to receive this recognition by the U.S. News & World Report for the Best Online Graduate Computer Information Technology (CIT) Programs," Chair of the Computer Science Department Adel Abunawass said. "This recognition highlights UWG's presence as an economic growth engine in the state and the nation, and is a direct result of the exceptional work, tireless dedication, and strong support of the most outstanding faculty, exemplary staff, and caring community. This is truly what makes UWG the best place to work, learn, and succeed."
UWG also ranked 79th in best online bachelor's programs, 41st in online graduate nursing, 44th in online MBA, and 75th in online graduate education in the nation.
These high rankings did not come overnight, but are the result of a continued focus to develop, improve, and take the lead in online education.
"Our continued standing in these rankings demonstrates UWG's deep commitment to quality in our online offerings," said Dr. Melanie N. Clay, executive director of extended learning and dean of USG eCore. "Our focus on student success, engagement, and affordability is exceptional among our peers. After nearly two decades of offering online programming, UWG faculty have significant experience and an established reputation for pushing the boundaries of innovation. It is wonderful to see the phenomenal work of so many faculty and staff recognized."
That dedication to push boundaries is demonstrated in the improved number of course offerings and the quality of those online offerings.
"As the marketplace for online classes and programs becomes increasingly competitive, student expectations for high quality, engaging, and relevant online learning experiences also rise," said Dr. Jason Huett, associate dean for online development at UWG. "To meet student expectations and market demand, UWG Online has facilitated the campus-wide implementation of Quality Matters training and certification for faculty, hired an associate director for Online Faculty Development as well as a new instructional designer, and partnered with the new Center for Teaching and Learning and the new Center for Adult Learners and Veterans to ensure that our online offerings are designed, developed, implemented, and assessed in ways that best serve the needs of current and future student audiences."
The U.S. News & World Report rankings were based on methodologies that collected information from the universities, such as graduation rate and class size, and developed measurable categories in the areas of student engagement, faculty credentials, and training, peer reputation, and student services and technology.
Posted on