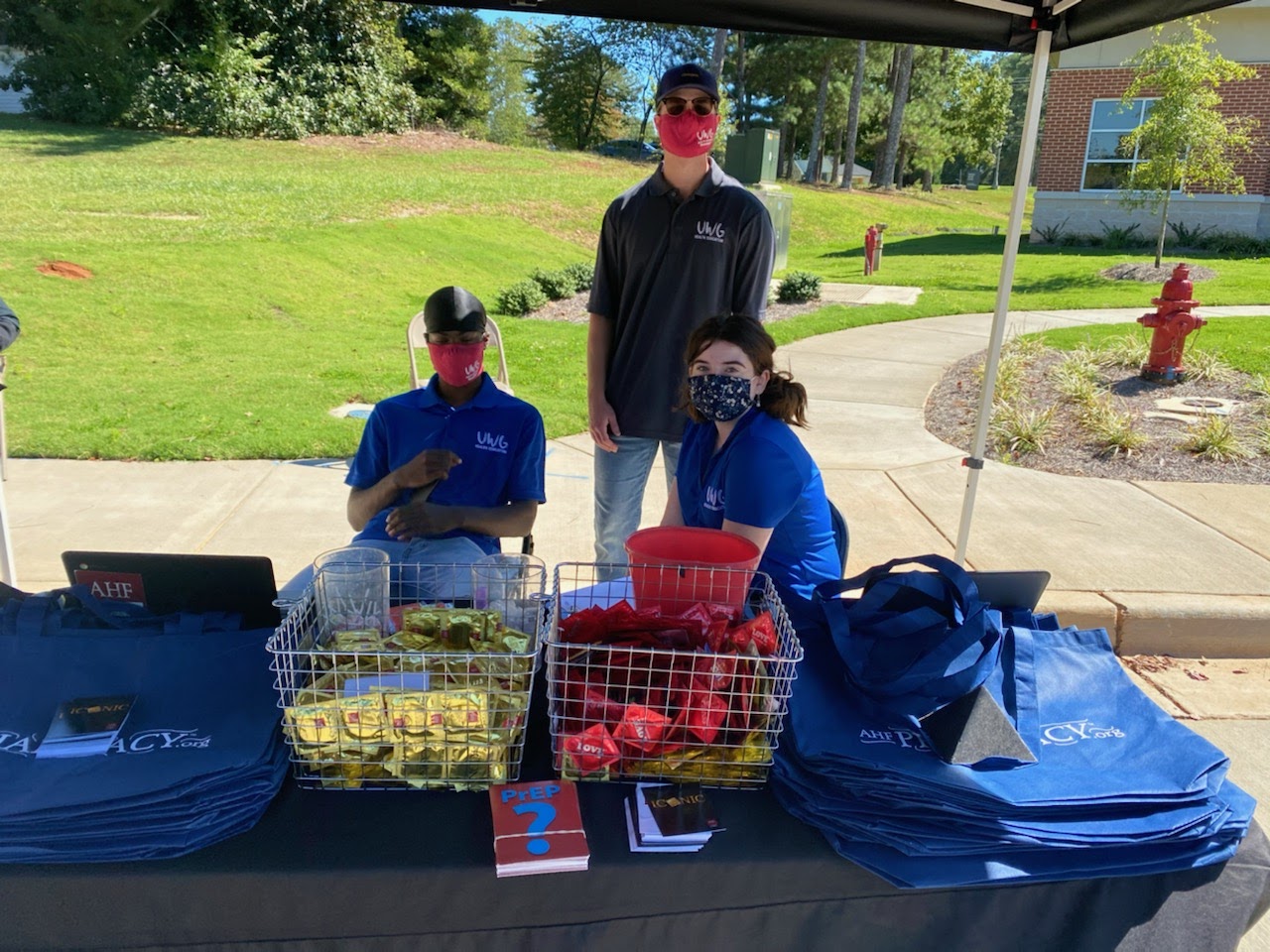 The following programs are provided free of charge, locally upon request. The Health Educators and/or the student Peer Health Educators will present for UWG, other campuses, local middle and high schools. The programs are also available for community and civic organizations.
Presentations can be adjusted to address certain special groups such as athletes, women, men, LGBTQ+ community, first-year students etc.
If you want to schedule a class please select Schedule a Presentation and if you have any questions or concerns you can email rking@westga.edu.
Program Topics
Interested in Collaboration?
We love to collaborate with students organizations, campus and community partners. In the past, we have collaborated with the following on a variety of events:
Responsible Sexuality Committee: Faculty, staff, and students work together to identify, educate, and support the campus community about sexual health
Residence Assistant Training: Working with Residence Life, RAs are trained in areas of general health & wellness to better serve our students who live on campus.
Student Orientation: Future students and families are informed about the many services provided through Health Services and the Health Education program.
First Year Seminar: The Health Education staff and Peer Health Educators deliver a variety of programs to the first-year classes to help them adopt healthy behaviors early on in their college careers.
University Recreation (UREC): Located in the Campus Center, this combination of staff and student staff combine to form an amazing team dedicated to improving student engagement.
Counseling Center: The Counseling Center, located in Row Hall, provides free, confidential counseling and support services to all enrolled UWG students. Health Education and Peer Education work together with counseling to increase student awareness and promote positive mental health for students.
Center for Student Involvement (CSI): They work to actively engaged every student in the UWG and greater community. CSI hosts over 150 students organizations.