Thoughts to share?
The Online Journal of Distance Learning Administration is a peer-reviewed electronic journal offered free each quarter over the World Wide Web. The journal welcomes manuscripts based on original work of practitioners and researchers with specific focus or implications for the management of distance education programs.
Click here to access our readership stats.
Looking for More?

You can easily browse all prior issues or search by topic or author.
Editor-in-Chief
Dr. Melanie Clay
University of West Georgia

Managing Editor
Ms. Kendall Dickey
University of West Georgia

Associate Editor
Ms. Julie Stone Ingle
University of West Georgia

Editorial Board
Dr. Mac Adkins
Troy University
Christopher L. A. Ahlstrom
Towson University

David Babb
University of North Georgia

Dr. R.-L. Etienne Barnett University of Atlanta (US) Centre National de la Recherche Scientifique (France)

Mr. R. Thomas Berner
Pennsylvania State University

Dr. Kris Biesinger
Board of Regents of the University System of Georgia

Dr. Beverly L. Bower
University of North Texas


Ms. Diane M. Burnette
University of Georgia

Erik Burns
University of Wisconsin-Madison

Dr. W. Dean Care
Brandon University

Dr. Jason G. Caudill
King University
Yong Chen
Old Dominion University

Mr. Matthew N. Clay
University of West Georgia

Dr. Sherry A. Clouser
University of Georgia

Bradly Corlett
AliveTek

Dr. Ken Corley
Appalachian State University

Dr. Micheal Crafton
University of West Georgia

Dr. Muhammet Demirbilek
Suleyman Demirel University, Turkey

Dr. Robert N. Diotalevi
Florida Gulf Coast University

Pamala Dixon
University of West Georgia

Ms. Beth Evans
College Library of the City University of New York

Dr. Catherine L. Finnegan Advanced Learning Technologies,
Board of Regents of the University System of Georgia

Jan Flegle
American Public University System

Dr. Larry V. Flegle
American Military University

Tanacha Gaines
University of West Georgia


Dr. Cher C. Hendricks
University of West Georgia

Dr. Katy Herbold
Southern Utah University

Mrs. Laurie G. Hillstock
Virginia Tech

Dr. Cathy Hochanadel
Kaplan University

Dr. Genell Hooper Harris
Centenary College of Louisiana

Dr. Scott L. Howell
Brigham Young University

Dr. Jason B. Huett
University of West Georgia

Dr. Thomas J. Hynes
Clayton State University

Dr. Sallie J. Johnson
USAF Air University, Air Command and Staff College

Dr. Harold J. Kearsley
Norwich University

Dr. John J. Ketterer
Jacksonville State University

Dr. James W. King
University of Nebraska-Lincoln

James Kinneer
Indiana University of Pennsylvania

Irene Kokkala
University of North Georgia

Olabisi Kuboni (retired)
The University of West Indies

Dr. Sally Kuhlenschmidt
Western Kentucky University

Ms. Elizabeth D. Larzelere M.S.
New York Chiropractic College

Melissa Layne
American Public University System

Dr. Andrew Leavitt
University of North Georgia

Dr. Lauryl A. Lefebvre
University of Phoenix


Ms. Nancy Lee
University of Nevada

Dr. Elke M. Leeds
Kennesaw State University
Dr. Amanda E. Major
University of Central Florida

Christopher Mathews-Smith M.A.
Emory University

Dr. Jennifer McLean
Pennsylvania College of Technology

COL Philip A. McNair (USA, ret.)
American Public University System

Dr. Marc D. Miller
Augusta State University

Dr. Nancy Griffin Mims, Ed.D.
University of West Georgia

Dr. Mary Jo Muratore
University of Missouri - Columbia

Anna Obedkova
University of Texas of Arlington

Dr. Abbot L. Packard
University of West Georgia

Dr. Angie Parker
Northcentral University

Dr. Shawn M. Quilter
Eastern Michigan University

Dr. Ravic P. Ringlaben
University of West Georgia

Dr. Michael Rogers
Advanced Learning Technologies,
Board of Regents of the
University System of Georgia

Dr. Beth Rene Roepnack
University of West Georgia Associate Director of Online Faculty Development
University of West Georgia

Dr. Peter J. Shapiro
Director of Creative Learning Services
Florida State College at Jacksonville

Dr. LeAnn McKinzie Thomason
Brownsville, Texas

Mitzi P. Trahan, Ph.D.
University of Louisiana at Lafayette

Dr. Thomas J. Tobin
Author and Speaker

Dr. Joann Kroll Wheeler
Texas A & M University

Past OJDLA Editors
Dr. Stephen J. Anspacher
The New School

Dr. Michael Beaudoin
University of New England

Dr. Elizabeth Bennett
University of West Georgia

Janet Gubbins
University of West Georgia

Ms. Tammy Hamm-Ronsisvalle
Synergy Plus Inc.

Rayma Harchar, Ed. D.
University of Louisiana at Lafayette

Dr. Nataliya V. Ivankova
University of Alabama at Birmingham

Dr. Kathleen A. Kraus
State University of New York at New Paltz

Dr. Dwight Laws
Brigham Young University

Dr. George E. Marsh II
The University of Alabama
Dr. Barbara K. McKenzie
University of West Georgia

Dr. Paul F. Merrill
Brigham Young University

Mr. Bob Reese
Reese Consulting Associates, Inc.

Dr. M. D. Roblyer
University of Tennessee-Chattanooga

Mr. Timothy W. Seid
Earlham School of Religion

Dr. Barbara L. Watkins
University of Kansas
| | | |
| --- | --- | --- |
| | | |
An Investigation of Personality Traits in Relation to Job Performance of Online Instructors
Charles Holmes

by Charles Holmes
Jeral R. Kirwan
Mark Bova
Trevor Belcher

This quantitative study examined the relationship between the Big 5 personality traits and how they relate to online teacher effectiveness. The primary method of data collection for this study was through the use of surveys primarily building upon the Personality Style Inventory (PSI) (Lounsbury & Gibson, 2010), a work-based personality measure, was the instrument used to assess personality measures. In addition an evaluation instrument was developed by the researchers to evaluate classroom performance across a 10-point scale. In total 115 instructors from a large predominantly online university were surveyed through Qualtrics for personality traits and then had their courses evaluated for effectiveness and quality utilizing measures based on the Quality Matters program. Using a Pearson product moment correlation coefficient, it was found that 9 personality traits were significantly correlated with online teaching performance. While the results of this study can only be seen at this point as preliminary, it does open the door to further studies to determine if online teacher training or professional development interventions should take a different approach. Ultimately, the findings of this study demonstrated that personality does play a significant role in the effectiveness of online teaching performance.



Work Ethic, Characteristics, Attributes, and Traits of Successful Online Faculty
Lisa Marie Portugal

by Lisa Marie Portugal

This study was a phenomenological study examining the experiences of faculty in an online learning environment in order to identify the factors that could produce job burnout and stress in master's programs in education. The challenges and related stress-producing factors were also explored to identify best practices for online faculty and attributes most suited for the demands and expectations required in the online teaching environment. The study's insights and findings are based on perspectives from online faculty who have been teaching in the modality for three or more years. These findings may be useful to stakeholders such as administrators, faculty mentors, faculty trainers, and faculty interested in employment in the modality so that identifiable and realistic criteria may be available upon which to base future hiring standards, employment practices, training, and decisions about teaching online. Insights about procedures and practices have been identified that may be effective in helping to develop initial training programs, faculty mentor supports, administrative decisions, and on-going faculty training. Based upon the findings, institutional leaders have information that could help identify best practices for online faculty and attributes most suited for the demands and expectations required in an online teaching environment. Institutions and administration can seek out and recruit the best possible online faculty who have the necessary skills, abilities, and characteristics required in this modality rather than hiring based merely upon academic credentials that would fail to identify specific attributes necessary for online teaching. Finally, those specific characteristics can then be applied to alleviate job burnout challenges online faculty would experience. The study will help institutional leaders (a) identify faculty earlier who will be better suited to the modality; (b) identify how to offer relevant, on-going faculty supports and training practices; and (c) prevent online faculty job burnout.

Competency-Based Education: A Framework for Measuring Quality Courses
Jackie Krause

Laura Portolese Dias

Chris Schedler
by Jackie Krause
Laura Portolese Dias
Chris Schedler

The growth of competency-based education in an online environment requires the development and measurement of quality competency-based courses. While quality measures for online courses have been developed and standardized, they do not directly align with emerging best practices and principles in the design of quality competency-based online courses. The purpose of this paper is to provide background and research for a proposed rubric to measure quality in competency-based online courses.

Characteristics of Adjunct Faculty Teaching Online: Institutional Implications
Jean Mandernach
by Jean Mandernach


Over the last decade, there has been a steady increase in online learning enrollments. The proportion of college students taking at least one online course is at an all-time high and 66% of higher education institutions indicate that online learning is critical to their long-term strategy (Allen & Seaman, 2014). Universities are increasingly relying on adjunct faculty to meet this need; as such, it is important for institutions to understand the unique motivations, characteristics and needs of online adjunct faculty to better support teaching effectiveness. A survey of 603 adjunct faculty teaching online courses provides an overview of characteristics of modern online adjunct faculty and highlights institutional adaptations necessary to accommodate a changing faculty body.

Balancing Online Teaching Activities: Strategies for Optimizing Efficiency and Effectiveness
Deana M. Raffo,Thomas M. Brinthaupt
Justin G. Gardner, Lawanna S. Fisher
by Deana M. Raffo
Thomas M. Brinthaupt
Justin G. Gardner
Lawanna S. Fisher

Increased demands in professional expectations have required online faculty to learn how to balance multiple roles in an open-ended, changing, and relatively unstructured job. In this paper, we argue that being strategic about one's balance of the various facets of online teaching will improve one's teaching efficiency and effectiveness. We discuss the balancing issues associated with four key online teaching facets: course design/development, delivery of the course content, assessments/feedback, and professional development. We conclude with a template for a strategic professional development plan that addresses these key facets.

Is a Quality Course a Worthy Course? Designing for Value and Worth in Online Courses
| | |
| --- | --- |
| Robin E. Youger | Terence C. Ahern |
byRobin E. Youger
Terence C. Ahern

There are many strategies for estimating the effectiveness of instruction. Typically, most methods are based on the student evaluation. Recently a more standardized approach, Quality Matters (QM), has been developed that uses an objectives-based strategy. QM, however, does not account for the learning process, nor for the value and worth of the learning experience. Learning is a complex and individualized process that course designers and instructors can capitalize on to increase the value and subsequent worth of a course for all stakeholders. This article explores the concepts of value, worth, and quality of online education, seeking a method to improve outcomes by increasing a course's value and worth.

Instructor Time Requirements to Develop and Teach Online Courses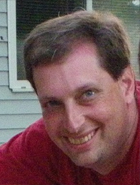 Lee A. Freeman
by Lee A. Freeman


How much time does it take to teach an online course? Does teaching online take more or less time than teaching face-to-face? Instructors, department chairs, deans, and program administrators have long believed that teaching online is more time-consuming than teaching face-to-face. Many research studies and practitioner articles indicate instructor time commitment as a major inhibitor to developing and teaching online courses. However, while they identify the issue and provide possible solutions, they do not empirically measure actual time commitments or instructor perceptions when comparing online to face-to-face delivery and when comparing multiple iterations of delivery. The results of this study show distinct differences in developing online courses relative to developing face-to-face courses and distinct differences in teaching online courses relative to teaching face-to-face courses. The data from this study can be used by instructors, administrators, and instructional designers to create higher quality course development processes, training processes, and overall communication.

| | | |
| --- | --- | --- |
| | | |
Greetings, OJDLA Friends:
In this issue of the OJDLA, there are a few important articles that touch on issues of online faculty workload and burnout, either directly or indirectly, as well as the characteristics that enable some faculty to be more successful than others. At the heart of this seems to be the time spent in course development as well as the perceived need to be available electronically for nearly all waking hours. Yet this feeling of digital overload is not the experience of only online faculty, but also online administrators and online students. Beyond that, it is increasingly the experience of those who work and learn outside of technology-related fields.
Are the technologies that are making our lives easier and connecting us so streamlessly, also causing us to lose the rich moments of our present being and actually making us more alone and disconnected? I am purposefully exploring ways to maintain a technology balance within my own life, work and family. In late May, we are holding our first annual Conference on Meaningful Living and Learning in a Digital World in Savannah to try to address these issues - in a healthy and technology-minimized environment. I hope many of you will join us - registration is underway.
Happy, mindful reading!
Melanie
Melanie N. Clay, Ph.D.
March 15, 2015
A special thanks to Thinking Cap for being the premiere sponsor of DLA2013!
To be notified of future publications contact the UWG Distance & Distributed Education Center
Last modified: March 15, 2015