include("../includes/leftcolumn.htm"); ?>
| | | |
| --- | --- | --- |
| | | |
Attrition in Online and Campus Degree Programs
| | |
| --- | --- |
| Belinda Patterson | |
by Belinda
Patterson
Cheryl McFadden

The purpose of this study was to examine how the mode of instructional delivery, campus face-to-face or online, affected dropout relative to students' academic and demographic characteristics. A quantitative study was conducted to analyze the academic and demographic characteristics of newly admitted, matriculated degree-seeking students (N = 640) from Fall 2002 to Fall 2004 in the Master's of Business Administration and Master's in Communication Sciences and Disorders at a national research university in the southeastern United States. Demographic variables analyzed were age, gender, and ethnicity. Academic variables analyzed were program delivery mode, undergraduate grade point average, graduate grade point average at time of dropout or completion, admission test scores, and number of terms to degree completion or number of courses completed at time of dropout.
Where's Walter? Adjunct Outreach Strategies to Bridge the Virtual Distance and Increase Student Retention
Maryann Lamer
by Maryann Lamer
There are hundreds of studies that address "no significant difference" in the quality of online versus on-ground instruction, yet it is clearly the instructor who makes the difference. While there is considerable research on student retention practices for university recruitment and enrollment departments, there seems to be little written on student outreach and retention strategies for online adjuncts. This paper is based on existing research on the philosophies of adult education, a review of current literature related to online education and the writer's own eight years of experience teaching online at for-profit universities as a baseline for offering online adjuncts five adjunct outreach strategies to bridge the virtual distance and increase student retention.
Valuing the Institution: An Expanded List of Factors Influencing Faculty Adoption of Online Education
| | |
| --- | --- |
| | Marlene Smith |
by Madhavan
Parthasarathy
Marlene A. Smith

We find that faculty consider their self-interests, those of their students, and the value to their institution when deciding whether to adopt online education. Our sample of business school faculty at a public urban university suggests that faculty who perceive online education as contributing to a desirable image for the business school, and that online education allows the school to meet changing market needs, are more likely to deliver one or more of their courses online. Because our study includes two populations of faculty—those who have taught online and those who have not—we are able to statistically measure the link between perception and behavior using multiple discriminant analysis (MDA). The statistically significant relationship between institutional considerations and adoption of online education provides university administrators with a new glimpse of what motivates faculty to participate in online education.
The Ties that Bind: How Faculty Learning Communities Connect Online Adjuncts to Their Virtual Institutions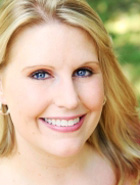 Angela Velez
by Angela M. Velez

Online learning is in its infancy compared to other types of learning in the history of academe. Because of its limited history, there is much to be discovered about the ontological, axiological, and epistemological aspects of this technology-driven learning environment. While literature is saturated with online student experiences, and the differences between online and traditional teaching and learning, one area has been relatively unexplored: the relationship between the virtual instructor and his or her institution. This paper discusses findings from a recent dissertation study that, in part, sought to operationalize the construct of collegiality for online instructors. The literature and the study suggest that fostering this connection from the virtual faculty to their institution is incredibly important and it is argued that to do so a Virtual Community of Practice and Faculty Learning Communities should be developed and nurtured.
Continuous Course Improvement, Enhancements, & Modifications: Control & Tracking
| | |
| --- | --- |
| | Fred Hartfield |
by Vickie Booth
Larry Booth
Fred Hartfield

The WebBSIT, a Bachelor of Science in Information Technology, is a fully online degree offered through a consortium of five University System of Georgia institutions. This paper begins by describing the evolution of the WebBSIT and the results of an insightful vision that placed an emphasis on developing a curriculum rather than just a set of discrete courses. To maintain, grow, and improve the program, analysis of data must lead to planned curriculum revision. The balance of this paper develops an innovative process that employs roles and business rules to define a change management system for continuous improvement, enhancement, and modification of an online curriculum.
Lost in Translation: Importance of Effective Communication in Online Education
Kristen Betts
by Kristen Betts

Approximately 3.9 million students enrolled in at least one online course in fall 2007. According to Allen and Seaman (2008), online education growth rates have continued to outpace total higher education growth rates and there are no signs of online growth slowing down. As higher education institutions offer increasing numbers of online and blended programs, it is important that administrators integrate communication theory and methods into training and professional development for online faculty. This paper will provide a comparative overview of communication research as it relates to online education. Moreover, this paper will provide recommendations for integrating effective online communication into programming and instruction to increase student connectivity, engagement, and retention. Faculty and student data/feedback collected from Drexel University's online Master of Science in Higher Education Program will be shared to highlight the importance of effective communication in online education.
Evaluation of Hybrid Online Instruction in Sport Management
Frank Butts
by Frank Butts

The movement toward hybrid, online courses continues to grow in higher education in general and in sport management curricula in particular. However, questions remain as to the effectiveness of this direction. The rapid growth may be market or economically driven as contrasted to student learning centered. The purpose of this study was to collect insight into the value of hybrid courses in sport management, from the student perspective and achievement. This study gathered information from students in a regional, state university to evaluate two courses taught hybrid style and the same taught traditional lecture, in a sport management curriculum. Students identified both desirable and undesirable attributes with hybrid courses. There was no significant improvement in content mastery or in end of course teacher evaluation scores when contrasting teaching techniques.
Comparing the Impact of Televised and Face-to-Face Dual Enrollment Programs on Student Satisfaction and Subsequent Enrollment Choices
| | |
| --- | --- |
| Daniel Judd | D. Woolstenhulme |
by Daniel R. Judd
David R. Woolstenhulme
Karen Jo Woolstenhulme
Vincent J. Lafferty

A concurrent enrollment partnership (CEP) offers qualified students in high school the opportunity to take university courses. A CEP is usually between a postsecondary institution and a school district. In a CEP the postsecondary institution is contracted to provide college-level courses in the district's high schools and is called the sponsoring institution. Concurrent (dual) enrollment courses may be distance delivered via televised broadcasts or face-to-face. Prior research concluded that CEP programs benefit all stakeholders, including the sponsoring postsecondary institution, which receives early access to qualified students to encourage their continued enrollment. However, research is not clear on whether televised distance delivery of CEP courses is as successful in attracting CEP students to the sponsoring institution as face-to-face courses. For this study, researchers collected data from 153 high school students taking CEP classes face-to-face and 212 high school students taking televised CEP classes. Results showed that students in the two groups were equally motivated to attend college or a university. However, a higher percentage of CEP students receiving televised CEP classes felt less prepared for college, felt that their classes were not equivalent to on-campus classes, and were less satisfied with the education that they received through the dual enrollment program. Also, fewer students taking televised CEP classes distance-delivered said that they planned on attending the sponsoring institution.
Hello Readers:

This issue includes a wealth of articles, including our three Best Paper Awards to be presented at our upcoming Distance Learning Administration Conference. Of very key interest to me are two articles directly relating to student retention in the online environment. One of the topics we'll discuss at a roundtable session at our conference is the role of faculty in student retention. I truly believe that faculty play a critical role in maintaining student interest and identifying and assisting students who demonstrate at-risk behaviors in the online environment. It's our job as administrators to train our online faculty to passionately adopt this role and to recognize them for successful efforts.

Speaking of the conference, we are very busy this week at the University of West Georgia making last minute preparations. The conference (our 10th annual) starts Sunday at beautiful St. Simons Island, Georgia (where it's expected to be 97 degrees or more this weekend). I am so pleased, that even in these times of economic challenge, that our attendee registration numbers are right on par with last year's. I think this speaks to the uniqueness of this event, which is geared specifically towards DL administrators - many who attend year after year. For those readers and editorial board members planning to attend, I truly can't wait to see you Sunday. For the rest of you, go ahead and make plans for next year (June 6-10, 2010) at Jekyll Island, Georgia. I promise you won't regret it.

Have a safe and happy summer!
Melanie N. Clay, Ph.D.
June 15, 2009
To be notified of future publications contact the UWG Distance & Distributed Education Center
Last modified: June 15th, 2009