include("../includes/leftcolumn.htm"); ?>
| | | |
| --- | --- | --- |
| | | |
Assuring Quality in Large-Scale Online Course Development
| | |
| --- | --- |
| Tina Parscal | Deborah Riemer |
by Tina Parscal
Deborah Riemer


Student demand for online education requires colleges and universities to rapidly expand the number of courses and programs offered online while maintaining high quality. This paper outlines two universities' respective processes to assure quality in large-scale online programs that integrate instructional design, eBook custom publishing, Quality Matters™ standards, faculty development, and internal quality assurance reviews and external peer-reviews.

How Strategic Planning Keeps You Sane When Delivering Distance Programs
Dixie MacNeil
,
Kim Luzius
,
Sonya Dunkin
by Dixie MacNeil
Kim Luzius
Sonya Dunkin
This paper details the advantages of creating a strategic plan in the development and delivery of distance programs at the authors' own institution. The steps involved in the planning process and the three key elements of a successful strategic plan are addressed. The key elements include a program plan explaining the roles/responsibilities of both the academic unit and the administrators of the distance programs, a marketing plan which provides a marketing overview as well as specific marketing goals, strategies and tactics, and a revenue/expense report outlining funding for all aspects of program delivery . A framework for the program and marketing plans with complete details is provided as a guide for other distance delivery units interested in incorporating this process.

Closing the Loop on a Continuous Program Improvement Process
| | |
| --- | --- |
| | |
by Larry Booth
Vickie Booth


The WebBSIT, a Bachelor of Science in Information Technology, is a fully online degree offered through a consortium of five University System of Georgia institutions. This paper begins by summarizing the change management system developed for continuous program improvement. Analysis of data should drive improvement, closing the loop. The balance of this paper presents an outline for stakeholder participation, describing critical checkpoints in the process that must occur to close the loop on closing the loop.
Variables Related to Undergraduate Students Preference for Distance Education Classes
Cindi Hasit

Nancy Pon

tes, Manuel Pontes, Karen Siefring, Phillip Lewis
by Manuel Pontes
Cindi Hasit
Nancy Pontes
Phillip Lewis
Karen Siefring

The purpose of this research is to identify student-specific characteristics that are related to students' preference for distance education courses. Since distance education courses provide students with more convenient and flexible class schedules, they should be preferred by students who have a greater number of competing demands, such as work and family, on their time. Not surprisingly, previous research has shown that such competing demands are also risk factors for undergraduate degree non-completion. Therefore a major purpose of this research is to examine whether students with risk factors for non-completion of their undergraduate degree prefer distance education courses. Another purpose of this research is to examine whether students with a disability that limits their mobility, and thus experience greater barriers to access their face-to-face class rooms, prefer distance education classes. For this research, the data are from the National Postsecondary Student Aid Survey (NPSAS) conducted in 2003-04. The NPSAS uses a complex survey design to collect data from a nationally representative sample of about 80,000 postsecondary undergraduate students in the US. Results confirm that students with increasing number of risk factors for non-completion of their degree show a significantly greater preference for distance education courses. Results also show that students with limited mobility also prefer distance education classes. Taken together, these results suggest that distance education classes are likely to increase enrollment and degree completion rates both for non-traditional undergraduates, who have more risk factors for degree non-completion than traditional undergraduates, and for students with physical disabilities that limit their mobility.
Considerations for Supporting Faculty in Transitioning a Course to Online Format
| | |
| --- | --- |
| | Julia Kampov-Polevoi |
by Julia Kampov-Polevoi

The move toward offering more online instruction at many academic institutions frequently takes the form of conversion of a traditional course to online format. Despite its prevalence, this special form of course development has received little research attention. This paper presents the results of an exploratory study of the faculty perspective on the process of course conversion and handling of associated pedagogical and technical challenges as well as institutional factors and administrative considerations. Semi-structured personal interviews were conducted with eleven instructors from three universities. The study was focused on key decisions related to course redesign, such as motivation for conversion, content modification and format of presentation, delivery and development technology, as well as changes to pedagogical strategies. Main factors impacting these decisions are identified and analyzed in terms of their relative influence. The need for greater flexibility in technical and administrative support of the course conversion efforts by faculty are discussed along with other practical implications and possible directions for further study.
University Instructorsí Perceptions of Factors in Distance Education Transactions
Marthann Schulte
by Marthann Schulte

Approximately 3.9 million students enrolled in at least one online course in fall 2007. According to Allen and Seaman (2008), online education growth rates have continued to outpace total higher education growth rates and there are no signs of online growth slowing down. As higher education institutions offer increasing numbers of online and blended programs, it is important that administrators integrate communication theory and methods into training and professional development for online faculty. This paper will provide a comparative overview of communication research as it relates to online education. Moreover, this paper will provide recommendations for integrating effective online communication into programming and instruction to increase student connectivity, engagement, and retention. Faculty and student data/feedback collected from Drexel University's online Master of Science in Higher Education Program will be shared to highlight the importance of effective communication in online education.

Advanced Mathematics Online: Assessing Particularities in the Online Delivery of a Second Linear Algebra Course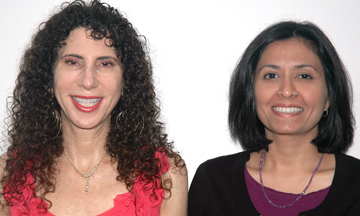 Mariana Montiel and Uzma Bhatti
by Mariana Montiel
Uzma Bhatti

This article presents an overview of some issues that were confronted when delivering an online second Linear Algebra course (assuming a previous Introductory Linear Algebra course) to graduate students enrolled in a Secondary Mathematics Education program. The focus is on performance in one particular aspect of the course: change of basis and the matrix representation of linear transformations with respect to different bases in Euclidean space. A comparison is made with the performance of on-campus students. The methodology is qualitative, and situated within the onto-semiotic approach (Godino & Font, 2007). Language parameters are looked at, and the forum communication through written mathematics (both symbolic and mathematical English) amongst the online students is compared with in-class communication, where spoken mathematics and gestures play a larger role. It is emphasized that this article is exploratory, and tries to open possible avenues of research methodology about the online delivery of advanced mathematics. The topic was chosen with this exploratory objective in mind.
Interaction in Online Courses: More is NOT Always Better
| | |
| --- | --- |
| Christian J. Grandzol | John R. Grandzol |
by Christian
Grandzol
John
Grandzol

A concurrent enrollment partnership (CEP) offers qualified students in high school the opportunity to take university courses. A CEP is usually between a postsecondary institution and a school district. In a CEP the postsecondary institution is contracted to provide college-level courses in the district's high schools and is called the sponsoring institution. Concurrent (dual) enrollment courses may be distance delivered via televised broadcasts or face-to-face. Prior research concluded that CEP programs benefit all stakeholders, including the sponsoring postsecondary institution, which receives early access to qualified students to encourage their continued enrollment. However, research is not clear on whether televised distance delivery of CEP courses is as successful in attracting CEP students to the sponsoring institution as face-to-face courses. For this study, researchers collected data from 153 high school students taking CEP classes face-to-face and 212 high school students taking televised CEP classes. Results showed that students in the two groups were equally motivated to attend college or a university. However, a higher percentage of CEP students receiving televised CEP classes felt less prepared for college, felt that their classes were not equivalent to on-campus classes, and were less satisfied with the education that they received through the dual enrollment program. Also, fewer students taking televised CEP classes distance-delivered said that they planned on attending the sponsoring institution.


Perceptions of Students Towards Use of Distance Learning: The Case in an Executive Masters Business Program in Ghana
Collins K. Osei
by Collins K. Osei
Distance learning has become a recognized method for delivering educational content in institutions of higher education. The purpose of this study was to investigate the perceptions held by graduate students about distance learning offered by the Kwame Nkrumah University of Science and Technology, Ghana.
The survey utilized a 20 question survey with 691 respondents, who were adult learners enrolled in an Executive Masters of Business/Public Administration Program. The results of the study indicate that distance learning is most patronised by an older (>30 years) and married student population largely because it allows them to combine work and study. The data indicates that student perceptions of distance learning were positive. Respondents indicated that they are satisfied with teaching and learning by distance and also satisfied with learner support provided by the host institute. There remain concerns, however, regarding the provision of prompt feedback on assignments by facilitators, lack of enough study facilities to help students with their program and difficulty they experienced with learning materials that were not self explanatory. Addressing these concerns will improve students' distance learning experiences and enhance students learning by distance.
Hello Readers:

We just returned a few days ago from our DLA2010 Conference in Jekyll Island. I am happy to report, for those of you who couldn't make it, that many people told us that this was the best year yet and that it is their all-time favorite conference. We don't do a lot to promote the conference, because keeping it small allows for DL administrators to really get to know one another during those four sunny days by the intercoastal. Since the internet and cell phone access was sketchy outside of the conference areas (really tough for DL administrators), many of us learned how to talk face-to-face all over again! Almost 97 percent said on their surveys that it is likely they'll attend next year (when we'll be in beautiful Savannah) – we'll do our next Call for Proposals in October. This year it seemed that the hottest topics, both in and outside of the presentation rooms, had to do with evaluation, accreditation, and strategic planning. These are certainly the things that occupy most of my time! In this issue of the OJDLA, we have nine quality articles – three of them were awarded "Best Papers" at the conference. Enjoy your summer reading!

Best,

Melanie N. Clay, Ph.D.
June 15, 2010
To be notified of future publications contact the UWG Distance & Distributed Education Center
Last modified: June 15th, 2010