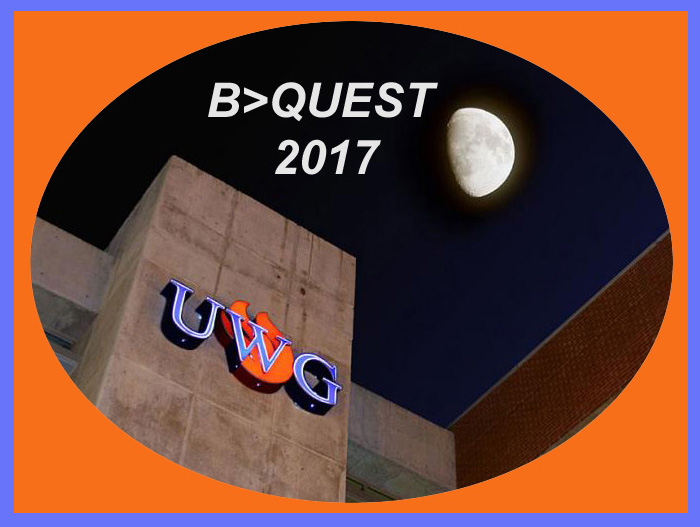 B>Quest (Business Quest) is a journal of applied topics in business and economics.
Articles are published during the year as they are accepted for publication.
Adobe Reader is needed to view the articles. To download, click below.
B>Quest publishes three types of articles: research, pedagogy, and commentary. All research articles are peer reviewed. Some of the other two types of articles are, at the request of their authors, subjected to peer review. Peer reviewed articles are identified.
2017 INDEX
Scholarly book and textbook recommendations are invited.
Research Articles
The Evolution Of Insider Trading Regulation
by Dan Davidson and Lynn Saubert
Does Transparency Promote Less Corruption? Evidence From Around The World
by Salvador Lopez
Pedagogy Articles
Pedagogical Note: The Correlation of the Risk-Free Asset and the Market Portfolio Is Not Zero
by Ronald W. Best, Chrles W. Hodges, and James A. Yoder
Commentary Articles
Readers are invited to submit comments about issues raised in commentary articles.
Insights Into Contemporary Issues (A Series)
by Audrey D. Kline
Big Data and Improving Patient Engagement in Health Plans: A Concrete Proposal for Helping Care Teams and Patients
by Casey LeJeune, Dawn M. Gross, Jason Cooper, and Peter Meyer
Fiduciary Duty and Social Responsibility
by Ben Branch and Jennifer Merton
A University President's View of the Evolving Role of Colleges of Business
by Kyle Marrero
Building a Disruptive Business
by Peter Meyer
The Curse of Geography and the Dilemma of Europe's Periphery
by Eduard Gracia
Conscious Capitalism vs. Rapacious Capitalism: Lessons from King Leopold II
by Hershey H. Friedman, Linda W. Friedman, and Sarah Edris
Tesla: A Successful Entrepreneuship Strategy
by Khamis M. Bilbeisi and Moulare Kessee
Tax Inversions: The Good, the Bad, and the Ugly
by Phillip Fuller and Henry Thomas
---
Carole E. Scott, Editor
Richards College of Business
University of West Georgia
A Unit of the University System of Georgia
Carrollton, Georgia U.S.A.
---
GO TO THE HOME PAGE FOR AN ALL ISSUES INDEX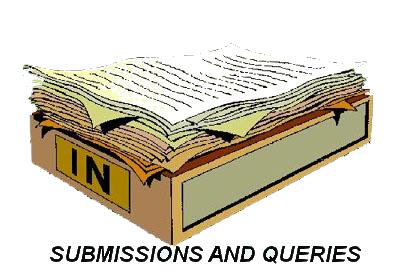 COPYRIGHT

B>Quest (Business Quest) is copyrighted by the Richards College of Business, the State University of West Georgia. Anyone wishing to republish any or all the articles published in B>Quest must obtain the written permission of the Editor of B>Quest. The same principles of fair use applicable in regard to printed material applies.

Articles in B>Quest may be read online or downloaded for personal use, and the B>Quest URL may be linked to a page at another URL. The text itself may not be published commercially (in either print or electronic form), edited, or otherwise altered without the permission of the Editor of B>Quest. When excerpting from or referencing an article in B>Quest, great care must be taken not to misrepresent the views, opinions, and arguments of the author(s). Neither the staff of B>Quest or the administration and faculty of the State University of West Georgia shall be held responsible for any use made of information found in any issue of B>Quest, including that provided at other URLs linked to B>Quest.

DISCLAIMER

Statements of fact and opinion in all articles in B>Quest are those of the respective authors and contributors and not of the editor and staff of this journal, the Board of Regents of the University System of Georgia, the University System of Georgia, or the University of West Georgia and its Richards College of Business. Neither the University nor B>Quest make any representation, express or implied, in respect of the completeness or accuracy of the material in this publication and cannot accept any legal responsibility or liability for any errors or omissions that may be made. The reader should make his/her own evaluation as to the appropriateness of the material contained herein.

The University of West Georgia disclaims any liability to any party for the accuracy, completeness or availability of the material or for any damages arising out of the use or non-use of any of the material and any information contained therein.
---