The University of West Georgia's Sociology Program is home to a collaborative and compassionate group of scholars who are committed to student success and serving the local community.
Sociology: Make a Difference
If you want to serve, become an advocate, or effect change in your community, choose Sociology. Take skills-based classes in race, health, gender, poverty, family, globalization, social work, social policy, interview methods, and data analysis. A degree in Sociology will empower you to become an effective leader, advocate, and service-provider in your community and beyond.
Sociology prepares students for careers in social services, government, human resources, and non-profit organizations. Our students go on to become social workers, non-profit administrators, policy analysts, housing counselors, case managers, human resource managers, and other change-making careers.
During their coursework, sociology students interact directly with reliable and trustworthy faculty who move them toward their career goals. The University of West Georgia has been ranked #32 by Study.com's list of Best Online Bachelor's in Sociology Programs.
Sociology Degrees
News & Updates
I am a Region 4 Safety Field Program Specialist with the Division of Family and Children Services (this is a fancy way of saying that I am a regional child safety consultant).

I work as an Operations Analyst for GreenSky. We support small businesses in the home improvement space with the technology and servicing to provide financing to homeowners.

What I learned in the Sociology M.A. program translates to both of the jobs I hold. It gave me knowledge and better understanding of underserved communities and how to better equip them with the skills they need to succeed.
Land Your Dream Job
Land Your Dream Job
Land Your Dream Job
UWG sociology degrees prepare students for a virtually endless list of jobs. Sociology gives you the freedom to explore many career paths such as:
Occupational Counseling Outreach

Project Management

Public Services

Researcher

Sales and Marketing

Social Services
Small Class Sizes
Small Class Sizes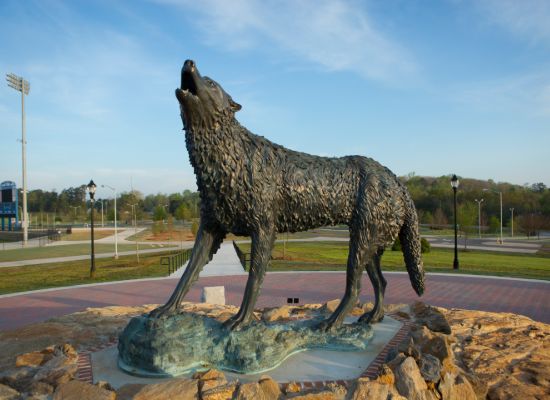 Small Class Sizes
"What I learned in the Sociology M.A. program translates to both of the jobs I hold. It gave me knowledge and better understanding of underserved communities and how to better equip them with the skills they need to succeed."
-La'sha Mitchell
Contact Us