go where art takes you
Choose relevant classes for a concentration in Studio Art or Art History.
Studio Art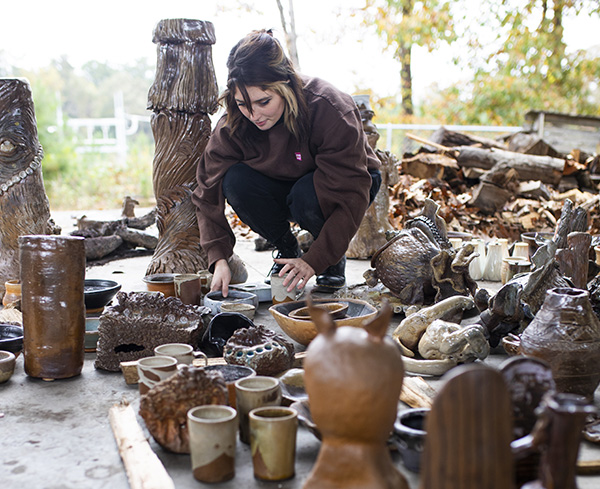 Studio Art
The studio art concentration requires nine hours of fundamentals: Design I (2D), Design II (3D), and Drawing. In addition, select three 3000+ level classes, which can include courses in ceramics, graphic design, photography, painting, printmaking, and sculpture.
Art History
Art History
Learn how art resonates throughout histories and cultures. Take History of Western Art I and II, plus choose three 3000+ level classes, such as Medieval Art, Italian Renaissance, American Art, Modern and Contemporary Art, and Japanese Art.