IT'S ABOUT THE FUTURE. YOUR FUTURE.
UWG's B.S. in Computing gives you a broad understanding of an evolving, in-demand field, and it also sharpens your skills in technical and career-focused areas. Courses are taught by experienced practitioners and educators to provide you with the tools you need to advance, whether you're new to the field or a working professional.
Coding and Application Development
Cybersecurity
Information Technology
Systems and Network Administration
User-Centered Design
Web and Game Development
Access Careers in High-Demand Areas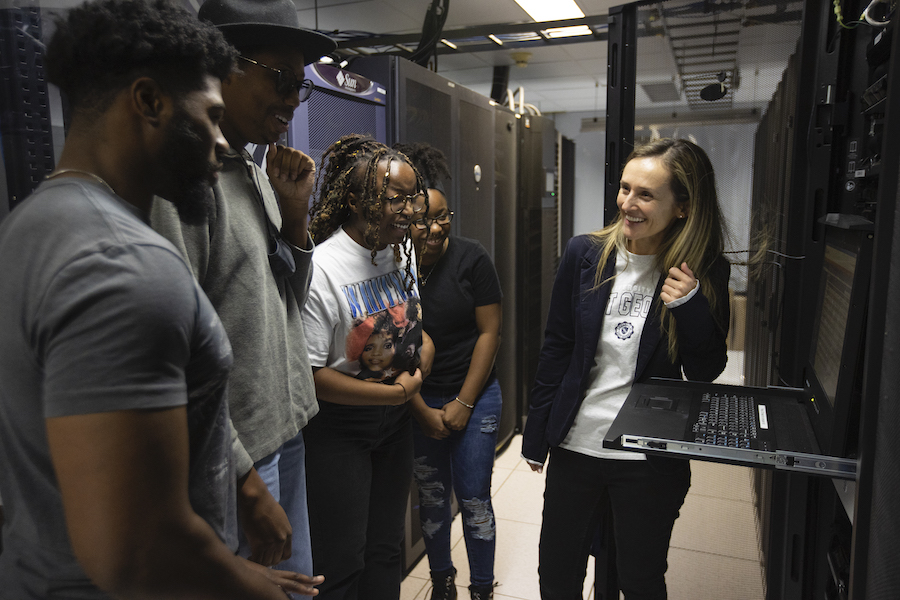 Access Careers in High-Demand Areas
Our graduates go on to pursue successful and rewarding careers in computing and information technology, such as:
Application Developer
Information Security Analyst
Network and Computer Systems Administrator
Database Administrator
Web Developer
Digital Designer
Heading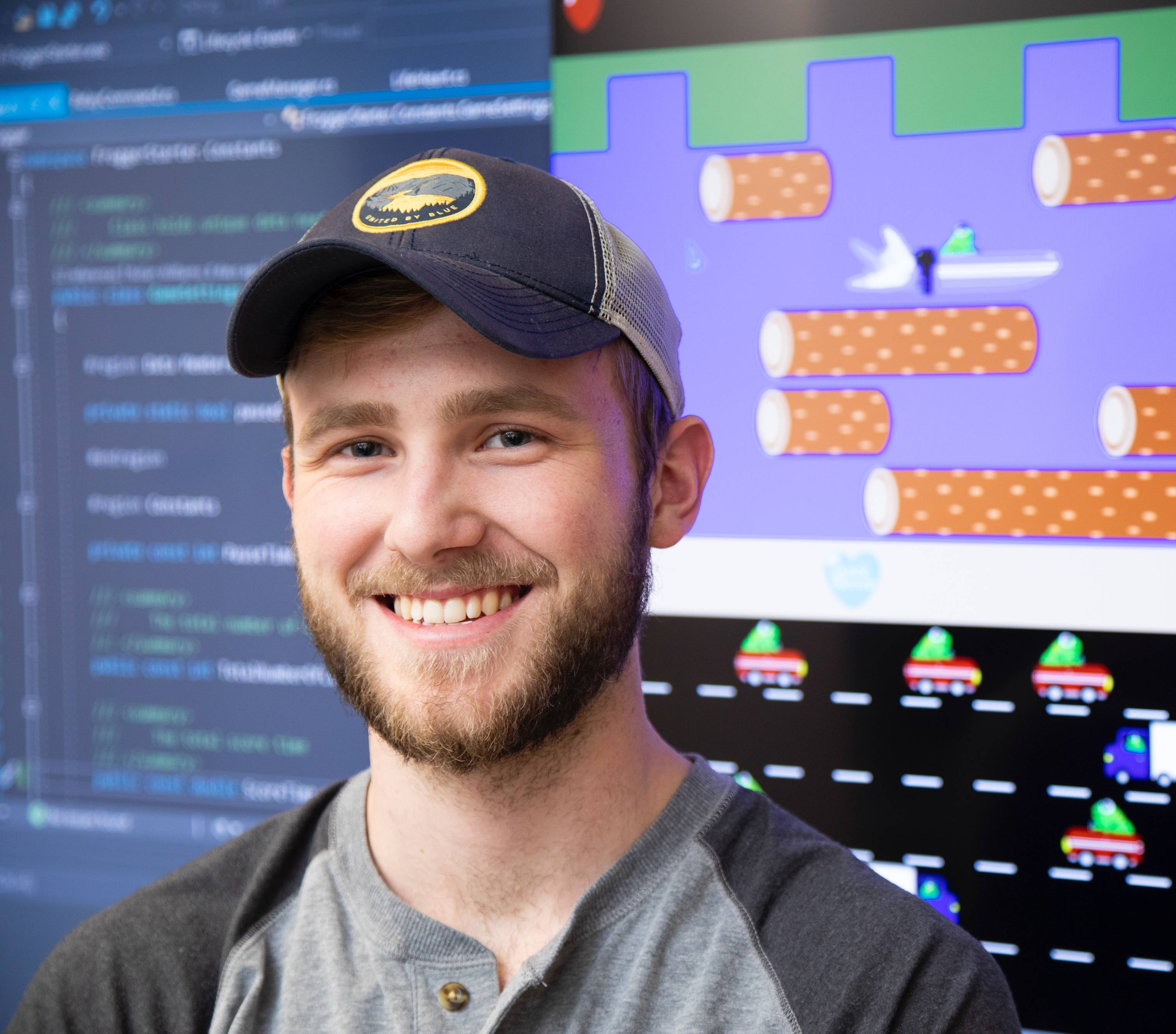 Chart Your Own Course
The B.S. in Computing degree is a program designed for you. It's a flexible and stackable credential intended for anyone interested in pursuing a high-demand career in computing and information technology:
High School Graduates
Some College Credit, No Degree
Most or all transferable general education core classes already completed will count toward the BS.
Advanced Technology & Modern Facilities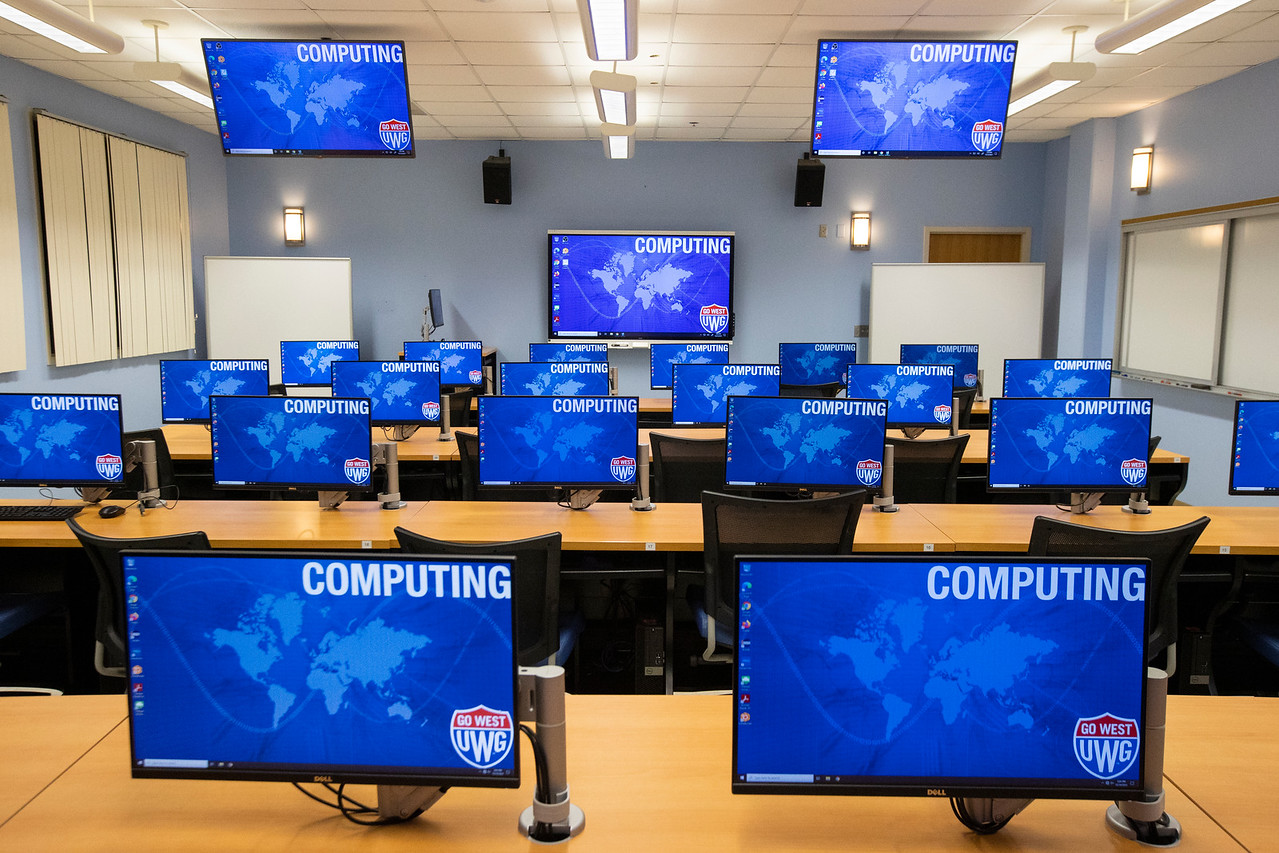 Advanced Technology & Modern Facilities
Our labs and classrooms employ the latest technology – a versatile computing environment that affords you the opportunity to learn and experiment with the most powerful tools available today. The labs also serve to foster community among computing students – a central space to gather, share ideas, and collaborate on course work and projects. Virtual computing labs and online peer tutoring are also available to support individual student needs from any location.
West Success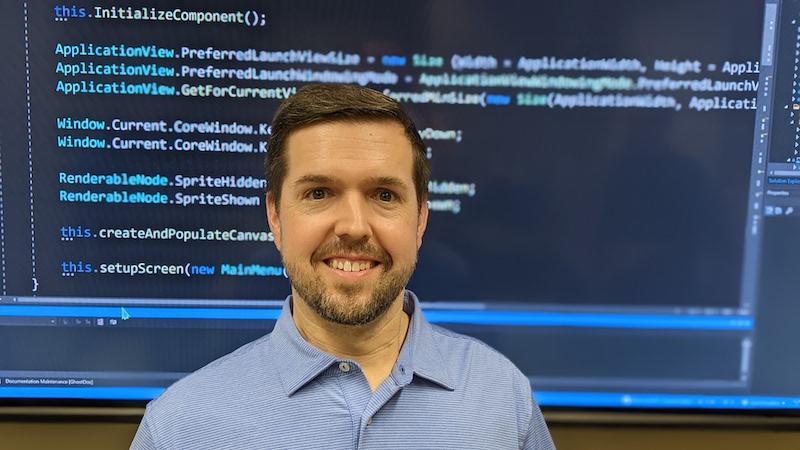 "The concepts that I was introduced to during my time in the UWG program have helped make the transition from school to the workplace seamless. Many of the software projects we worked on in class emulated the software development lifecycle that I have encountered working in industry."
- Ras Fincher