Bachelor of Music with a Major in Composition
a program designed for you
We train our students to harness their creativity with a background in music theory and history, specialized coursework in composition, and an opportunity to not only to perform in but also compose for our many active ensembles. They exit our program with the diverse skills needed to begin future-forward careers in composing or pursue graduate work to teach in high education.
Choose Your Path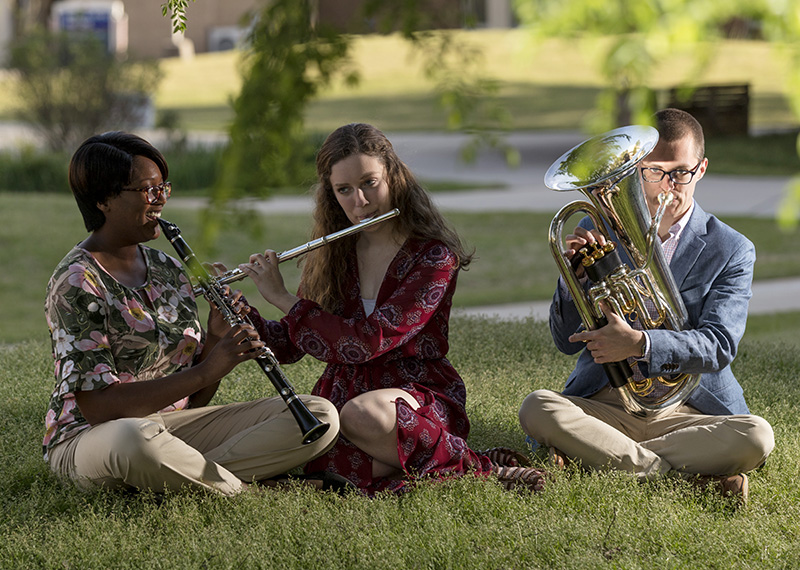 Choose Your Path
We offer three concentrations designed to give you the optimal experience in our program and receive individualized instruction the area of your choice:
Keyboard and Guitar
Voice
Woodwind, Brass, Percussion
Find Your Dream Job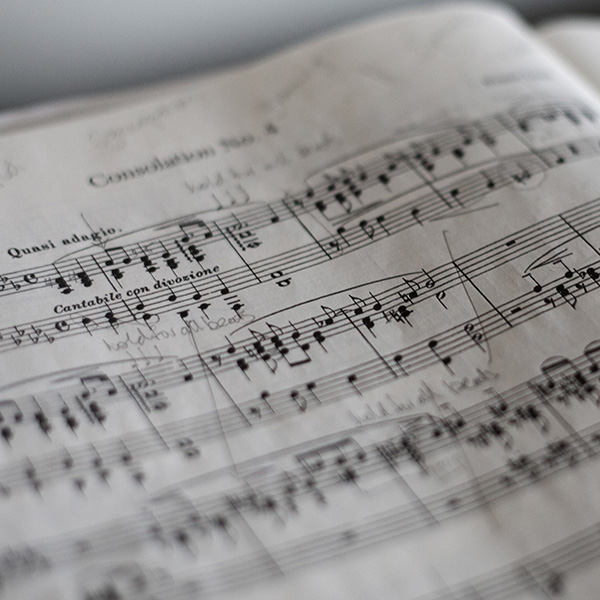 Find Your Dream Job
Our concentrations prepare you for a variety of exciting fields—including symphony orchestra, film and television, record and publishing, music studios, gaming, and theatre—in careers such as:
Composer and orchestrator
Arranger, editor, and producer
Copyist and transcriber
Conductor and director
Pathway to graduate school and teaching in higher education
Learn by Experience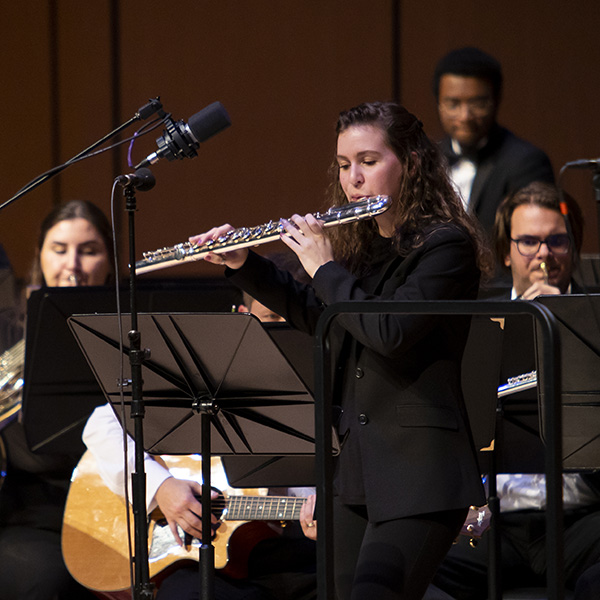 Learn by Experience
As a composition major, part of your coursework is playing in many of our active groups, from wind and jazz ensembles to chamber music and opera workshop, where you will learn alongside your peers with instruction from experienced faculty and guest performers, as well as have the opportunity to compose. Our ensembles perform a range of music, from traditional to contemporary, and regularly debut new pieces by current composers.
Contact Us
CONTACT US
Location: Gunn Hall A-Wing
Main Office: Martha Munro Hall 202