our ensembles are Open to all students of all majors
Performing in a music ensemble is one of the best ways to start your college experience right! Available for all UWG students, ensembles offered by UWG Music enable students interested in continuing their musical experiences to perform at the collegiate level for audiences on campus, in the local community, and beyond.
Some ensembles require an audition for part placement, while our more competitive ensembles require one for admission. Don't be afraid to audition—there's an ensemble for you—whether it's in a concert band setting, hot jazz, marching band, choir, or opera.
Fall auditions typically take place prior to the beginning of the semester and during the few days of classes. All auditions are completed prior to the close of the drop/add period. Need more information about a particular music ensemble? You may contact the director of each ensemble for information regarding membership in a performing group.
Vocal Ensembles
Concert Choir, a traditional mixed choir, performs the standard choral repertoire of classics, multi-cultural music, and major works with orchestra. The choir performs twice a semester in addition to occasional national and international appearances.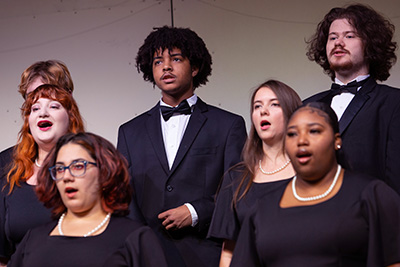 How to Join: Students should enroll in MUSC 2650 or 4750 (1 credit hour). No auditions are required for MUSC 2650. For more information, contact Dr. Karen Graffius (kgraffiu@westga.edu).
The Chamber Singers is a select ensemble of about sixteen voices. Repertoire includes madrigals, choral chamber music, and popular music. The Chamber Singers  tour annually and have performed for conferences of GMEA and Georgia ACDA. Members participate in the GMEA All-College Chorus.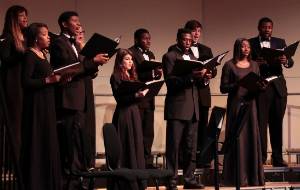 How to Join: Auditions are held in the spring semester, and students should enroll in MUSC 2760 or 4760 (1 credit hour) for the following fall semester. For more information, contact Dr. Karen Graffius (kgraffui@westga.edu).
Opera Workshop is a course where students can earn credit while exploring the world of opera. This ensemble provides opportunities for soloists, chorus members, improvisation, and student directing—all while performing scenes as well as full operas on stage. During class time, students participate in improvisation as well as rehearse for upcoming stage productions and school shows.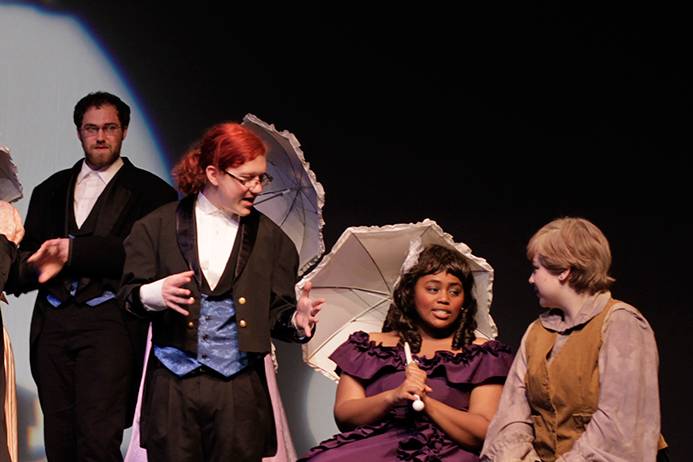 Fall Scenes: This program allows students to perform in solo and chorus roles within a variety of scenes from Mozart to Menotti. All students enrolled in the class are cast in one or more roles, and the rehearsals are during the regular class time. These scenes are performed in English and are a great way for students who have never performed, or have never performed an opera scene, to get out of their comfort zones and get a taste of what opera is all about! Past performances include scenes from Carmen (Bizet), Candide (Bernstein), The Marriage of Figaro (Mozart), The Mikado (Gilbert & Sullivan), and more.
Spring Showcase: Opera Workshop head to the main stage in the Townsend Center for the Performing Arts and offers a night of opera! This show is cast by students enrolled in the Opera Workshop course, and alumni are often invited back to be in the chorus. Performances have included Die Fledermaus: The Revenge of the Bat (Strauss), A Singer's Love (Haydn), Patience (Gilbert & Sullivan), The Marriage of Figaro (Mozart), and more.
Available Scholarships: Inge Manski Lundeen Opera Scholarship Endowment: Awarded annually to a student who is enrolled in the Opera Workshop Program and demonstrates financial need.
How to Join: Enroll in MUSC 2770 or 4770 (1 credit hour). For more information, contact Dr. Dawn Neely (dneely@westga.edu).
Frequently Asked Questions
Sub-Heading
Frequently Asked Questions