Martha Munro
The Martha Munro Building is the home of the Theatre Program's classrooms and offices. Martha Munro houses state of the art technology for theatre related courses. There is a computer aided design lab, an acting studio, and a lighting and drafting lab. The acting studio has a sprung floor to help keep ankle and knee joints healthy and strong and a restored proscenium arch stage. Directing and performance classes use the space each semester to prepare and study. Then in the evenings, the acting studio becomes a rehearsal space for the show to be performed in the Black Box.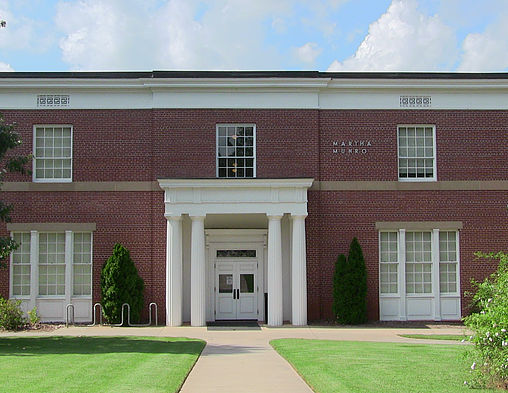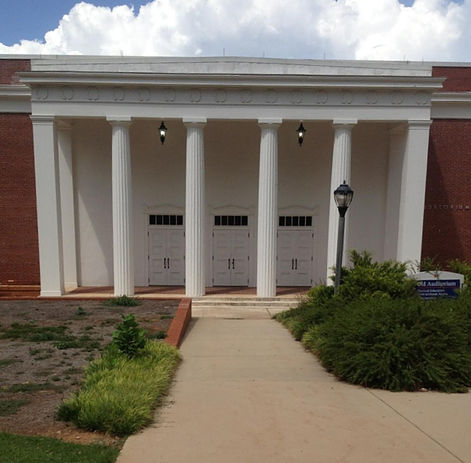 Old Auditorium
The Old Auditorium is the newest addition to the theatre department. It was renovated in Spring 2014, and it is home to our 8,000 square-foot costume shop and rehearsal space. The costume shop is where costumes for each show and built and modified, and past costumes are stored. There is also a makeup lab where stage makeup and 3D prosthetic makeup classes are held. The rehearsal space in the Old Auditorium is used for voice and movement, acting, and directing classes. Then it is transformed into the rehearsal space for the shows that are produced on the Mainstage. The space is complete with sprung floors and a wall of mirrors, this building allows for healthy actors and rehearsals.
Townsend Center for the Performing Arts
The Townsend Center is the location for all of our performances, and includes a 455-seat proscenium stage and an intimate black box. The Mainstage houses a musical each year and one show in the spring. The Richard Dangle Black Box hosts one play in the fall and two in the spring. Our fully loaded scene shop is located in the Townsend Center as well. We load in scenery and lights two weeks before opening night, and the rest of that time is a tech week that allows actors and technicians to adjust to the space in a timeframe that allows for students to do their work on stage and in the classroom.