The Master of Science in Applied Computer Science program is an affordable and high quality professional degree that provides individuals holding an undergraduate degree in any discipline with the knowledge and skills needed to pursue a career as a software developer.
Students taking two courses per semester, 6 credit hours per semester to include summer semesters, may complete the program in two years.
MS in Computer Science Info
Our program offers a practical and focused curriculum that prepares graduates to enter the information technology job market as software developers upon graduation. All classes are taught by highly qualified faculty with both academic and industry experience. Course work includes web technologies, program construction, software development, database systems, advanced tools and techniques, and a final project experience designed to integrate knowledge and skills across courses with teamwork and professional practices.
Our graduates go on to pursue successful and rewarding careers in computing and information technology.  The U.S. Department of Labor Bureau of Labor Statistics Occupational Outlook Handbook (OOH) projects "employment of computer and information technology occupations [...] to grow 12 percent from 2018 to 2028, much faster than the average for all occupations." The OOH also notes that "the median annual wage for computer and information technology occupations was $86,320 in May 2018, which was higher than the median annual wage for all occupations of $38,640."  
Possible career paths for graduates include software developers, computer programmers, computer systems analysts, web developers, and database administrators.
All course work is delivered online via the Internet. There are no requirements to come to campus or take proctored exams. Much of the course work will be done individually, although students may occasionally be expected to participate in online group meetings.
Students must have reliable broadband Internet access and their own personal computer capable of running the software tools used in the program (most software used is freely available to students). Students are also expected to be proficient in basic computer use including, but not limited to: general use of the Internet (web browsers, email, common web-based applications and search engines), use of productivity applications such as Microsoft Office, installing software packages, and the ability to troubleshoot basic computer issues. 
The program is very affordable!  Based on current rates, the estimated tuition cost of the program is just under $2,900 per semester (6 credit hours per semester).
Summary of Tuition and Fees (PDF)
Additional information about tuition and fees is available on the Bursar's Office website. Please note, all online CS graduate classes are considered "NET" courses for tuition purposes and carry the same tuition rate regardless of residency status.
Financial support may be available for qualified students.  Please visit the Office of Financial Aid web site for more information.  
All applicants with a strong desire to join the program are encouraged to apply. Students are not required to take the GRE or any other entrance exam to be considered for admission to the program.In addition to general application requirements (see the link below for details), applicants to the program must submit the following.
A personal narrative letter that explains the intent for pursuing the degree.
Three recommendation letters from professional references (references may include employers, professors, and other professional or business contacts; relatives and personal friends are not acceptable).
A comprehensive résumé or curriculum vitae that describes in detail the applicant's educational background and professional experience.

As part of this review, some applicants may be asked to participate in an interview. This interview may include a written component.
MOTHER AND DAUGHTER FIND SUCCESS
MOTHER AND DAUGHTER FIND SUCCESS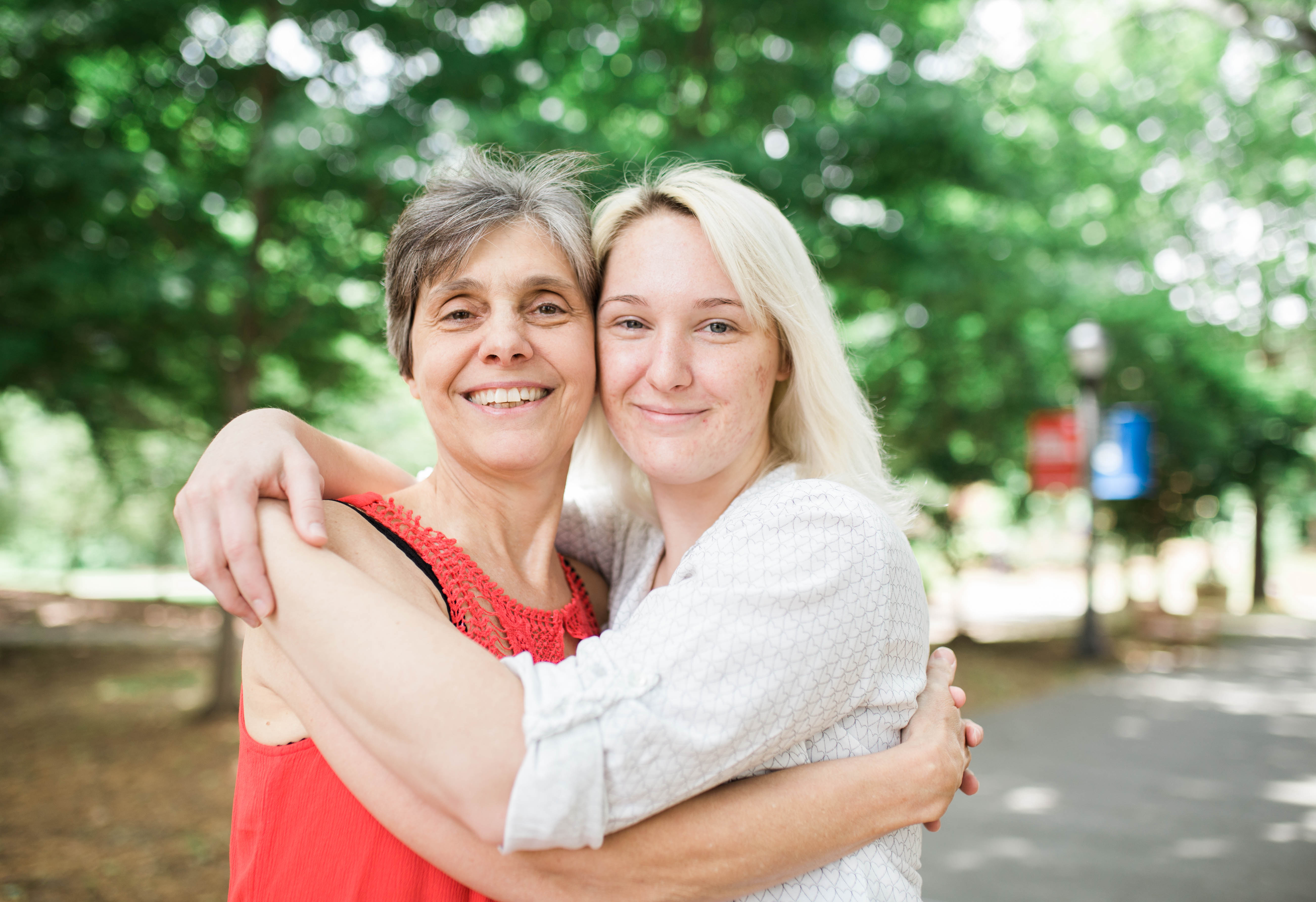 MOTHER AND DAUGHTER FIND SUCCESS
"The program was specifically designed for people who were changing careers. I could go straight into the program without the preparatory work," she said. "I thought to myself, 'this is perfect.' "
-JoBeth Matchett, 2006 alum
"The faculty support is great. I learned a great deal of all of my instructors."
-Mandi Matchett, 2018 alum
Quick Facts
19:1
Student-to-Faculty Ratio

14
NCAA Division II Sports

645+
Acres Carrollton Campus