Embedded Certificate in Wildlife Ecology
make a lasting impact
The Embedded Certificate in Wildlife Ecology offers a comprehensive curriculum that explores the intricate relationship between biota, habitat, and the human dimensions of wildlife. Whether your interests lie in wildlife biology, ecology, natural resources, zoology, botany, veterinary science, or environmental health, our program provides a tailored educational path to suit your aspirations.
Find Your Dream Job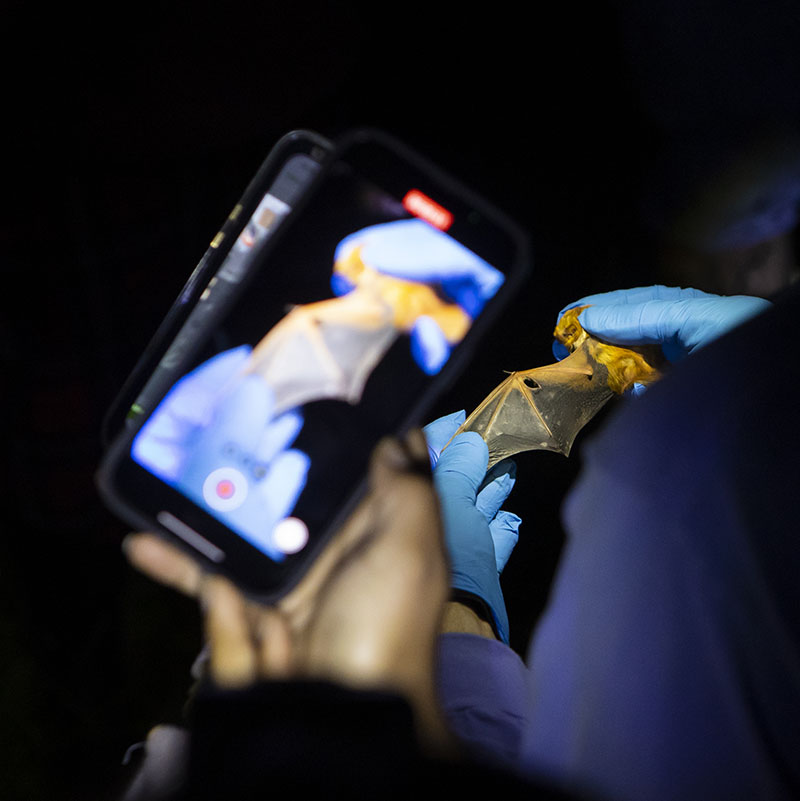 Find Your Dream Job
Prepare yourself for rewarding career paths in the field, including:
Wildlife and Conservation Biologist
Ecologist and Environmental Consultant
Zoologist and Zookeeper
Environmental/Wildlife Educator
Ecotourism Guide
Wildlife Rehabilitation Specialist
Park Naturalist
Environmental Scientist
Pathway to Graduate or Veterinary School
Learn by Experience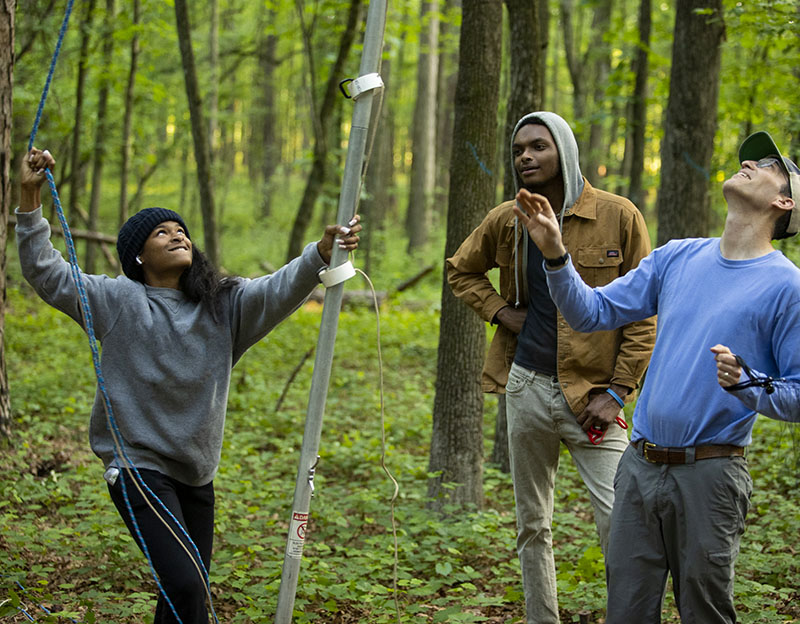 Learn by Experience
Experiential learning takes center stage in our immersive wildlife ecology courses, offering you unique opportunities to engage in prescribed fire training, wildlife handling and monitoring, and habitat management across our expansive 645-acre campus and the surrounding environs of West Georgia.
Choose Your Path
Our Community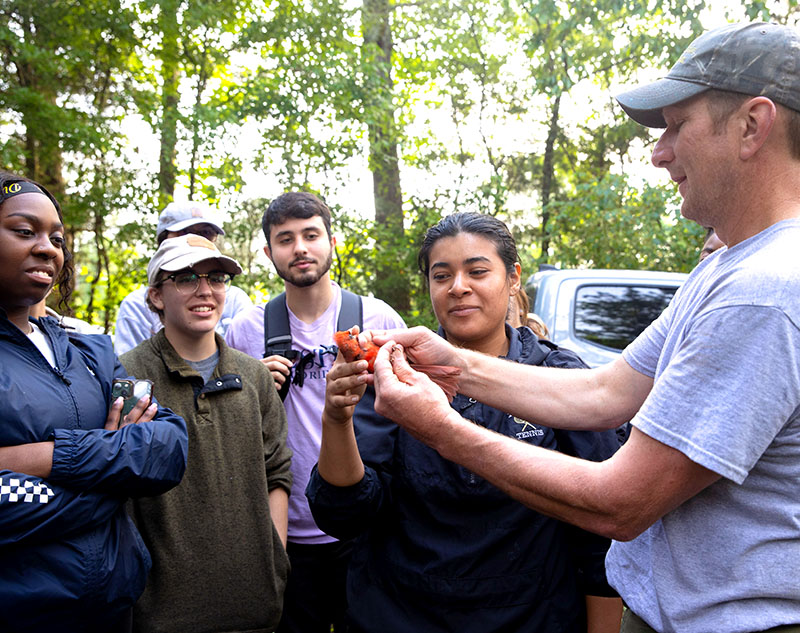 Our Community
As a student in the program, you'll benefit from the support of our vibrant UWG Wildlife Club, which provides mentorship, additional resources, and a tight-knit community of like-minded individuals. 
Alumna Spotlight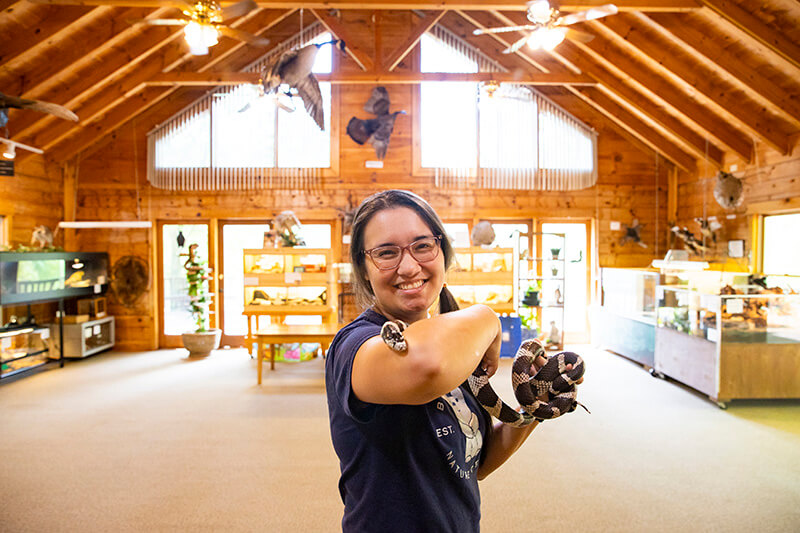 "I was never really great at science and math growing up, but I wanted to work with animals so I went for it. As an adult learner, one of the things I loved most about UWG was its friendliness to people in different phases of their lives. Plus, many professors in the biology program specialize in wildlife and ecology. That was very exciting me me—it was affordable, nearby, and the professors were in similar fields I yearned to be in."
- Joanne Wasdin '19, Naturalist, Bear Creek Nature Center