There are currently two Chemistry Clubs on campus: American Chemical Society (ACS) Club  and Emerging Healthcare Leaders.
Welcome to the UWG Chemical Association Club page. The club provides various community educational and volunteer outreach opportunities as well as gives chemistry majors the ability to meet other students. You do not have to be a chemistry major to join!
Why join?
Social component to chemistry
See the "faces" and "real people" behind chemistry
Speak with past alumni about graduate school programs or various workplaces that may provide job opportunities for current chemistry students and future alumni
Community volunteer opportunities such as educational demonstrations.
To get involved, or for more information such as meeting times and upcoming events, please contact the club president and/or vice president.
Faculty Advisor: Dr. Martin McPhail
Also, you can follow us on our Facebook page.

Fees:
$20/fiscal yr. for the UWG chapter membership
Club Merchandise:
Ask any club member or faculty/staff member about purchasing your own pair of goggles or a department t-shirt.
Involvement:
Annual Presidential 5K.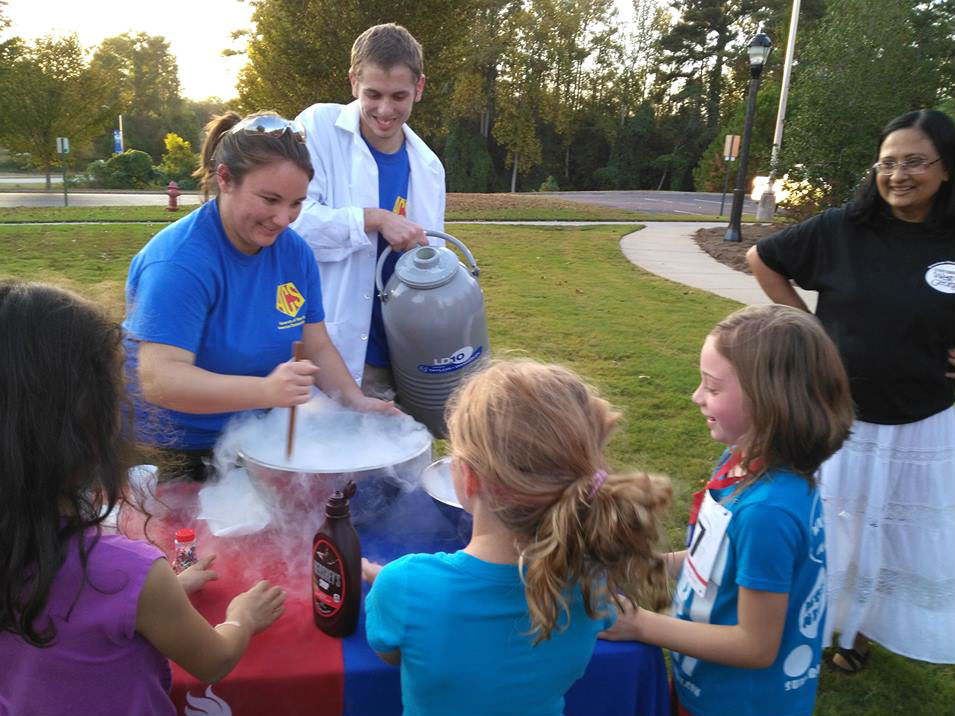 Safe Treat on the Quad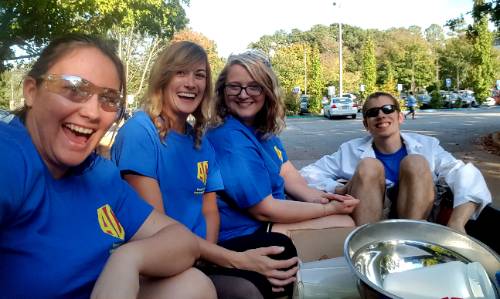 Interested in medicine, pharmacy, dentistry or becoming a PA?
Faculty Advisor: Dr. Victoria Geisler
Contact Information: Rachel Deryck (rderyck1@my.westga.edu)
At EHL, we provide innovative leadership, service, and professional development opportunities to unite and lead our members down the path to pursuing a career in medicine. These include professional development and resume building seminars, doctor panels, professional school student panels, volunteer and service opportunities, mentoring programs, MCAT prep courses, and annual Health Professional School Fairs. Further, EHL is committed to building charitable relationships with non-profit and community organizations and individuals.
Membership Benefits:
Speak with local physicians, pharmacists, and dentists.
Q&As with West Georgia students accepted into medical school.
Application building advice and guidance
Community service and fundraising events
Medical Specialty Information
Talk to Georgia Medical School Admissions Representatives
Information on local professional healthcare graduate universities
Meet with other West Georgia Healthcare students
Parties and Events
Annual Fee: $1-25
Follow us on Facebook (/EHLUWG) and Orgsync for the latest updates.