The Focus series highlights faculty and staff across the University of West Georgia and celebrates the wealth of contributions they make in academics.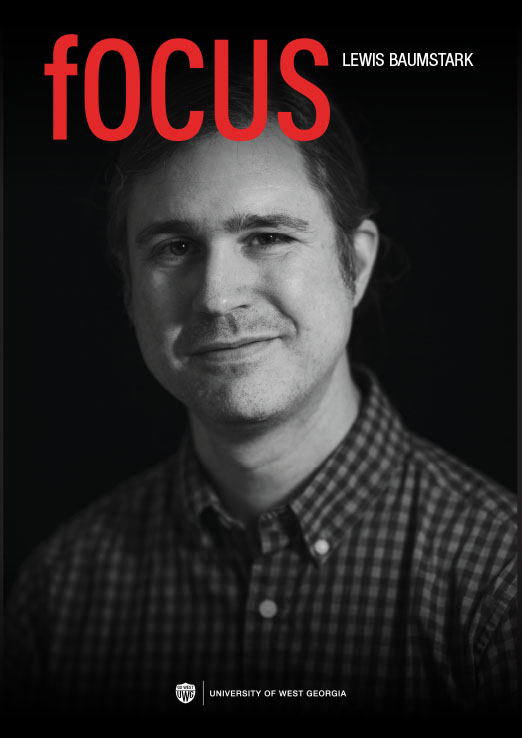 Dr. Lewis Baumstark was born and raised in Blountville, Tennessee. He attended college at Tennessee Tech in Cookeville and graduate school at Georgia Tech. A self-described "band and theater nerd in high school" (he played the French horn), Baumstark believes that his early experiences as a stage performer have helped him "stand in front of the students and deliver a lecture without falling apart." He lives in Atlanta with his wife Tiffany, son Jake, and family cat Hopper.
Baumstark serves as Professor of Computer Science at UWG.
Chris Mothersole earned a Bachelor of Music at the New England Conservatory of Music and a Master of Performance at the Royal College of Music London. A native of Austin, Texas, he was captivated at an early age by the clarinet, the instrument also played by his father, a computer engineer. Today, Mothersole breaks the boundaries of classical music as a soloist, composer, and chamber musician. His most recent work places him at the forefront of clarinet performance, in large part due to his innovative use of electric-guitar effect pedals, which open up new vistas of sound and invite collaborations with composers also devoted to creating new music for the medium.
Mothersole serves as Instructor of Music at UWG.
Volume 1, Spring 2023 (PDF 12M)
Casey McGuire earned a Bachelor of Fine Arts from Alfred University and a Master of Fine Arts in sculpture from the University of Colorado, Boulder. The daughter of a taxidermist and decoy carver in rural Vermont, McGuire began creating objects at an early age. As her technique and thinking matured, she applied her sculptural imagination to questions of home, the damaging human impact on the environment, and the politicization of natural landmarks.
McGuire serves as Professor of Art at UWG.