Meet Our Alumni Panel and Judges
Alumni Panel
Judges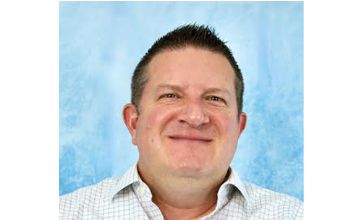 David Johnson
David Johnson Cane Bay Partners VI, LLLP
David Johnson is a co-founder and principal of two successful fintech consulting firms, including Strategic Link Consulting and Cane Bay Partners VI. 
With a penchant for giving back to the communities that have nurtured his success, Johnson has made numerous contributions to UWG's Richards College of Business and has led various philanthropic efforts in the U.S. Virgin Islands where he now lives and conducts business.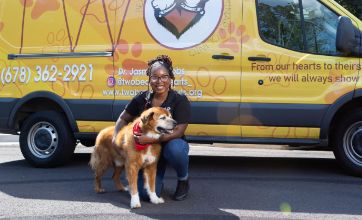 Dr. Jasmine Gibbs
Dr. Jasmine Gibbs graduated from the University of West Georgia with a B.S in Biology. After graduating, I attended Vet School at Ross University located on the small island of St Kitts and graduated in the spring of 2018 as a DVM (Doctor of Veterinary Medicine). February 2020, I opened my own mobile veterinary practice Two Beating Hearts while working at two other clinics but have since left and become a full time entrepreneur as of May 2022.
Reed Liggin
Reed Liggin, is a serial entrepreneur in the healthtech market. He is currently the CEO of SlicedHealth (slicedhealth.com), an emerging cloud company that transforms health systems into on-demand, datadriven organizations powered by artificial intelligence.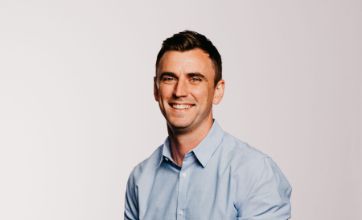 Joe Norton
Joe Norton is a serial entrepreneur and the co-founder of the Atlanta based startup, Carpool Logistics. Carpool Logistics consolidates and transports vehicles for auto actions, dealers, and consumers saving time, money, and carbon emissions. Joe is also the co-founder of Helium Sites, a website subscription service serving small businesses, non-profits, as well as, law firms, and real estate agents.
Allen Nance
Allen Nance is a serial entrepreneur who has over a decade of startup and investment experience. He started WhatCounts in a rented house in 2000 and through a series of innovative growth strategies, that includes seven acquisitions, the company has grown into one of the largest email marketing firms in the world. Delivering billions of targeted messages on four continents and over 35 languages.