The Richards College of Business offers a concentration in International Studies
We offer both a Bachelor of Arts with a Major in International Economic Affairs, and an International Business Certificate. For more information on either program, please follow the program links.
Student Spotlight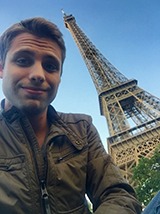 "Twenty years from now you will be more disappointed by the things you didn't do than by the ones you did do"- Mark Twain. This quote is one of the key reasons I decided to pack my bags and study abroad. I wanted to accept the challenge of going to a place where I did not know the language, where food is art, and you can get lost in history. I discovered I love French wine, having a problem while you are traveling make the best stories later, and that by removing yourself from your influences you allow yourself to be confident in knowing who you are and what you want in life. Travel is unique to each person, always teaching you something new, giving you magnificent stories to share, and allowing you to see the beauty of our world." - Ethan Brown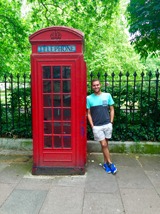 "I studied abroad in London in June with Richards College. I had never been off US soil and I had the time of my life immersing myself in the British culture and experiencing a new way of life on the other side of the world. I found it very enlightening to hear and see the culture of the people who had so much to do with the creation of my own nation. The most enjoyable part of my trip was my visit to the Portobello Market in Notting Hill- I saw some of the most intriguing street market vendors selling things from things from World War gear to mink coats and leather goods. I recommend all students take advantage of studying abroad through the university, there's nothing quite like spending time in a new country with fellow students."- Zeb Ott
Richards College of Business International Studies
Why study abroad? 
Studying abroad will help your career, give you a unique resume, and give you the competitive edge you need for today's job market. Develop cross-cultural communication skills, gain the ability to analyze and adjust to local customs and cultural contexts. Sharpen your flexibility, maturity, independence, and adaptability.
The Richards College of Business offers
Partial Semester Study Abroad programs,
Full Semester Study Abroad programs, and
International Full Year Study Abroad programs!
Refer to our Study Abroad page for more details!