Don't Let Common MBA Misconceptions Get in Your Way
August 9, 2019
"MBA preferred."
It's a common phrase found in job postings. Candidates with MBAs are highly sought after thanks to a proven ability to think critically and solve complex problems. A master's in business administration is more than a learned set of financial skills and business knowledge; it represents a method of thinking – one that is coveted by businesses of all types.
In recent years, access to an MBA has increased dramatically, thanks to innovations in technology. These advances have made online learning totally viable. With an internet connection, just about anyone, anywhere can achieve a master's in business.
Consider this: In 1989, an online MBA was available from only three universities. Today, that number surpasses 200, and the MBA has become the most popular graduate discipline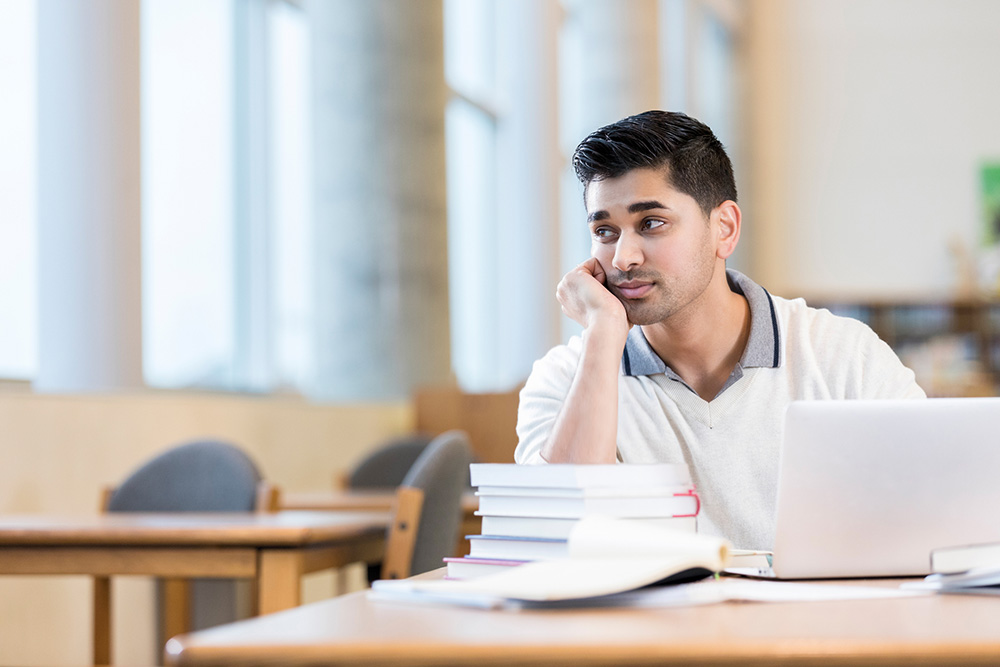 for online students because it provides flexibility for professionals who can't stop life to attend a university full time. The average starting age of an online MBA student is 33 years, compared to 27 years for on-campus students. Furthermore, more than 90 percent of online MBA students are employed fulltime while enrolled.
The case for an MBA is pretty straightforward, at least for anyone preferring a larger salary. Statistics show that students beginning an online MBA program in 2015-2016 earned an average salary of just under $80,000, while those graduating with an MBA in that span averaged almost $97,000 annually.
People who earn online MBAs are also overwhelmingly satisfied with their experiences. One survey found graduates gave their programs an average recommendation score of 9.22 out of 10.
Concerns About Online MBAs
Naturally, any prospective MBA student will have questions and concerns about the program. Is the program accredited? What percentage of the coursework is online or synchronous? Are there networking groups?
Certainly, an online MBA program is different from the traditional on-campus approach, but quality programs allay these fears by creating an environment designed for success.
"One misconception I had was that I would not have time to fit in completing assignments," confessed University of West Georgia (UWG) MBA student Michelle Hamilton. "But the professors provided ample time to complete assignments."
Understandably, time is among the primary apprehensions for prospective students, given the vast majority of them also work fulltime, and many others have additional family commitments.
"I think one of the biggest misconceptions regarding any MBA program is that it will consume your life and your free time," fellow UWG MBA student Andrew Sever said. "Yes, I had to give up free time to focus on my studies, but it was all worth it. I was able to find a happy medium between studying and my personal and professional life."
Another common fear is the lack of peer support in an online environment. On-campus programs have classes where you can meet and interact with colleagues. But good online programs also address this concern.
For example, the Georgia WebMBA, which is a consortium of six accredited University System of Georgia universities, including UWG, is a cohort-based and team-driven approach where students work in teams throughout their enrollment. This turned out to be a valuable asset for Sever.
"What I found most important was the group I was placed in," he explained. "My group, hands down, is why I was able to persevere through the hard times. We all relied on each other. This program was everything I ever wanted an online MBA program to be."
Hamilton was initially anxious about the group dynamic, but those fears didn't last long.
"I was concerned that not all team members would equally contribute to the team," she admitted. "Fortunately, I have a great group. … Should any problems arise, students are provided several opportunities to submit peer evaluations."
Choosing a Program
Prospective students should and do take a variety of steps when searching for an online MBA program. Multiple factors are involved, such as school rankings, location, cost, duration, flexibility. It's also important for a student to know a lot about themselves when determining fit. Some students may require the traditional learning environment of in-person classes, while others might thrive in a self-paced, on-demand setting.
It's important to consider more than the name on the building. All MBA programs are not conducted the same, and finding one that caters well to individual needs and requirements is paramount to success.
For example, if you need maximum flexibility, the Georgia WebMBA program at UWG's Richards College of Business is 100% online and asynchronous. Students can complete a degree in five semesters (18 months) while making sure they don't miss out on life. Though self-paced, the Georgia WebMBA program (which is fully accredited by the Association to Advance Collegiate Schools of Business-International) still ranks No. 8 in the country for Faculty Credentials and Training, according to the latest US News & World Report Best Online MBA Programs.
Online learning is no longer the future; it's the present. And professionals looking to enhance their lives and careers have more options than ever. Moreover, the stigma once associated with online degrees has been erased. In fact, it's not uncommon for some companies to prefer graduates of online MBA programs. For one thing, online graduates often have more "real-world" experience. Additionally, an online MBA demonstrates that a person is adept at juggling multiple priorities.
Barriers that once prohibited access for many to a master's in business have been eliminated, and these days, determined professionals have numerous options to advance their education and careers through flexible, online learning programs like the Georgia WebMBA through the Richards College of Business at the University of West Georgia.
For more information about MBA programs at the University of West Georgia, click here!