Students Collect Cans for Local Soup Kitchen
November 30, 2020
For a decade, the Dean's Council of Student Leaders and all of the business student organizations have participated in an annual event to collect and donate canned food items to the Carroll County Soup Kitchen. 
The Dean's Council of Student Leaders' project, "Cans for a Cause," donated 398 canned items to the Carroll County Soup Kitchen during the 2020 holiday season.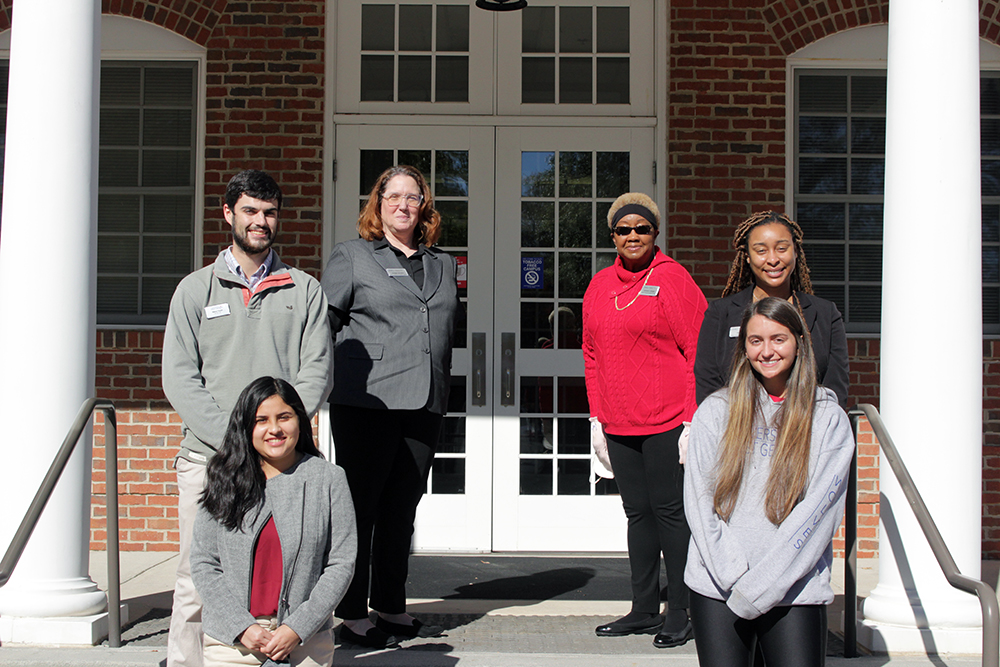 "The canned food donations from the business clubs have been outstanding for many years," said Sue McBrayer, who is on the Carroll County Soup Kitchen Board of Directors.
Gina Tabone who represents the Marketing Club on the Dean's Council of Student Leaders and was in charge of the marketing efforts said, "I volunteered to do Cans for a Cause because I am a part of the Deans Council of Student Leaders and everyone there creates a great environment to participate."
The Marketing Club collected 179 cans, The Southwire Business Leadership Program collected 19 cans, the marketing club collected 30 cans, the Accounting Club collected ten cans, the Business Learning Community collected 20 cans, and the Enactus club collected 138 cans. 
"We're so proud of our student organizations for being dedicated to this fundraiser," said Dr. Faye S. McIntyre, Dean of the Richards College of Business and Sewell Chair of Private Enterprise. "This year has been like no other, and our students have had to overcome an unprecedented situation in order to organize their clubs, communicate with each other, and organize the logistics of this event. We're so pleased to be able to continue this holiday tradition thanks to their determination."
The competition among the various business student clubs seems to encourage the students to donate generously. 
"The canned goods collected by the [Richards College of Business] students have helped us tremendously with this larger-than-usual need," McBrayer said. "As a UWG alumna who majored in business education and then taught business classes for 30 years, I couldn't be prouder of the UWG business students!" 
All the business student organizations received funds for their clubs. The Marketing Club received $150, The Enactus Club received $100, and all other participating clubs received $50.