Business Professor Launches Cybersecurity Workshops to Augment Student Learning
December 15, 2020
University of West Georgia (UWG) Management Information Systems Professor Dr. Jeannie Pridmore has partnered with Rausch Advisory Security Consultant Joshua Sorenson, a global information security leader with 15 years of professional experience, to create and offer cybersecurity workshops for UWG students using RaspberryPi both virtually and on campus. 
"Working with industry professionals to create student-centered, hands-on labs is a key component in our mission to engage students, inspire learning, and for the Management of Information System group to develop student interest in cybersecurity," Dr. Pridmore says.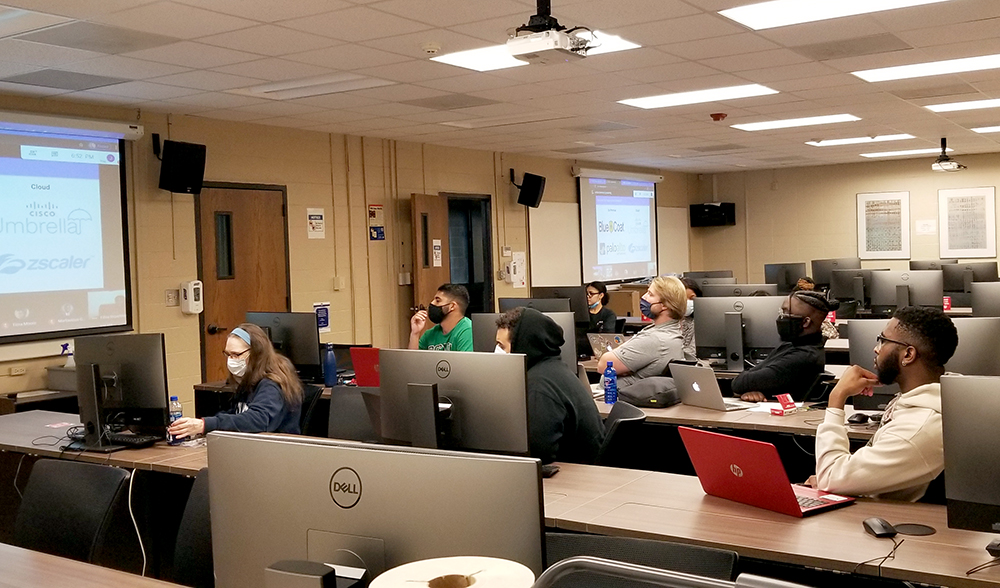 Mr. Sorenson developed the idea to use RaspberryPi devices and PiHole to create a Domain Name System (DNS) filtering server, a sinkhole that protects devices from unwanted content, and created the cybersecurity lab materials. According to raspberrypi.org, RaspberryPi makes computing and digital marketing more accessible by providing low-cost, high-performance, single-board computers and free software. RaspberryPi is a small computing device that allows students to learn how to design, build and program digital systems as well as troubleshoot cybersecurity scenarios.
Mr. Sorenson led the workshop virtually. On-campus, Justin Triggs and Ashley Mallari, two graduate students working on their MBA with a concentration in Business Intelligence and Cybersecurity, guided the in-person students through the lab. The students were instructed how to set up the RaspberryPi devices and how to install PiHole. Nineteen students majoring in management information systems, computer science, and pursuing their master's of business administration degrees attended the workshop, both face-to-face and virtually.
RaspberryPi's goal is to harness the power of computing and digital technologies for work, to solve problems, and to enable people to express themselves creatively. By combining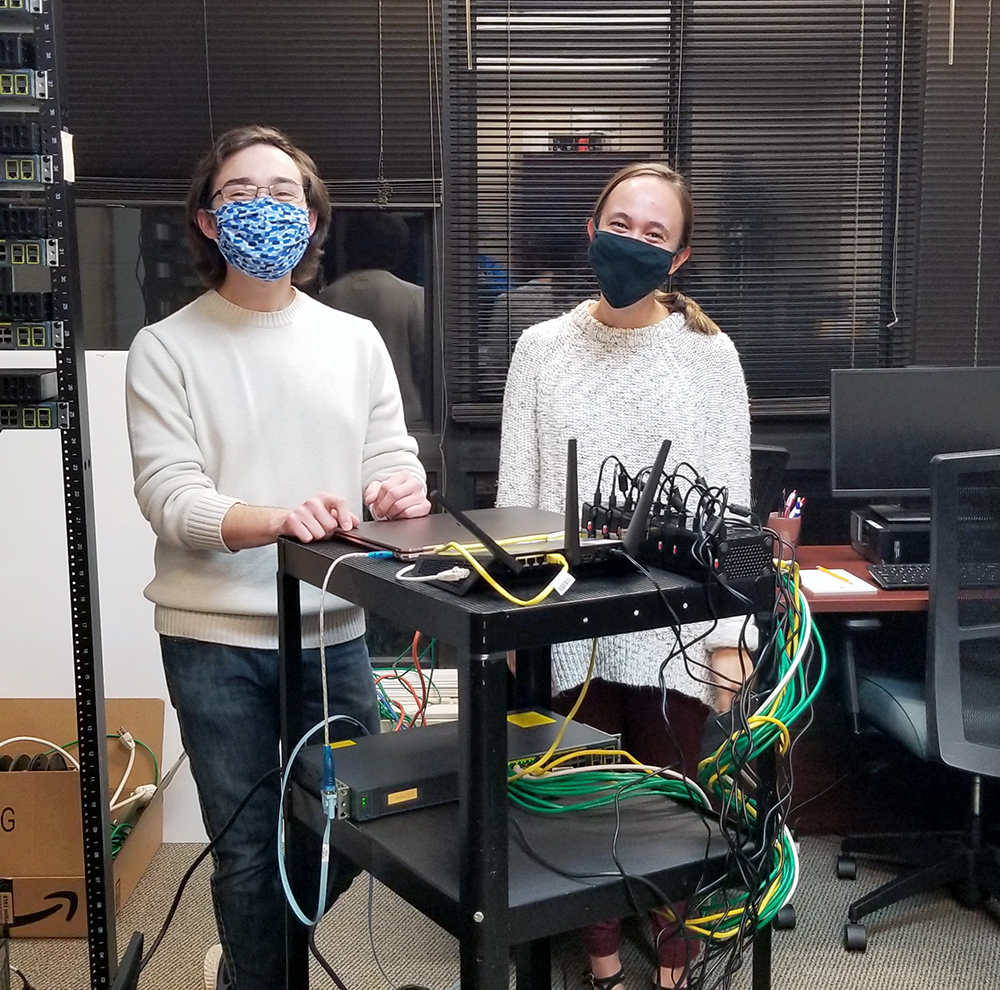 RaspberryPi with PiHole, the student can learn how to build a DNS filtering server that will block over 100,000 ad-serving domains.  
"Since the system blocks and not just hides these domains, the created DNS filtering server improves overall network performance while also securing the network. Using PiHole's statistics web interface, the students can view all of the domains being blocked," Dr. Pridmore said. 

"Having industry connections like Mr. Sorenson, someone willing to give his time and impart his knowledge to our students, is special. Having a Dean like Dr. Faye S. McIntrye, who is willing to financially support these unique forms of student learning, is what makes UWG and RCOB such an exceptional place to learn," Dr. Pridmore said.
This was the first workshop in a series planned for the 2020-2021 academic year. During the workshop, Mr. Sorenson provided students with hands-on skills that are highly sought after by industry employers.
  
"Additional RaspberryPi labs will provide our students' unique hands-on learning experiences, such as an introduction to programming with Python and a Makerspace lab to create a control system with multiple sensors and LED lights. The skills learned in the labs are fundamental in developing cybersecurity skills," explained Dr. Pridmore. "Hopefully, these labs will create student excitement and lead to producing graduates who will help fill the cybersecurity workforce shortage."