Marketing Professor Volunteers for Vaccine Trial
September 30, 2020
In August, Richards College of Business marketing professor and former University of West Georgia (UWG) president Dr. Beheruz N. Sethna decided to do what he could to help others during the pandemic by participating in one of the COVID-19 vaccine trials. 
"I wanted to do my part, so I volunteered to be a subject in a blind trial," Dr. Sethna said.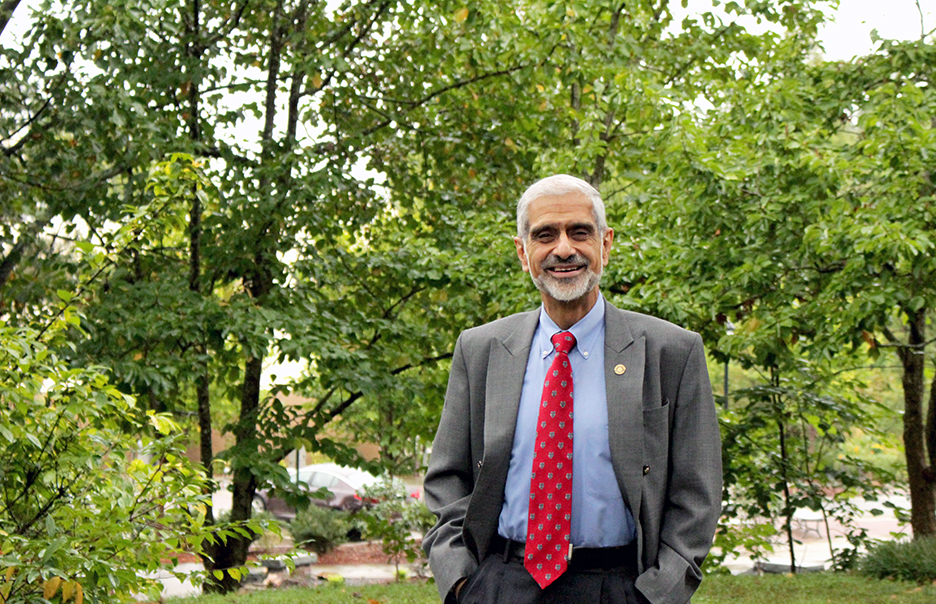 Before he was accepted into the trial, there were numerous screenings and questions, as well as a blood test and a nasal swab to determine if he was already infected. 
He said he was nervous about participating in the trial. However, while Dr. Sethna's first passion is teaching, his second is helping his fellow man, so he decided to "take the plunge," but with caution.
"Before I went, I asked about the risk to others, such as my wife at home and my students and colleagues at the The University of West Georgia. That would have been a deal-breaker for me. They assured me that I am not infectious by virtue of the shot (because the cells in the vaccine are dead). I asked again in person when I went for the injection, and got the same answer." 
Dr. Sethna participated in the Moderna mRNA trial, which has about a 94% success rate for any symptoms and a 100% success rate for preventing severe symptoms. 
"This was a double-blind study, so the nurse, the doctor I interacted with and I didn't know whether I received a placebo or the real vaccine," Dr. Sethna says. 
Moderna and Pfizer both require two shots, four and three weeks apart. Dr. Sethna took his first shot in late August and took his second one in late September. Before he was given each shot, he gave vials of blood for testing and had a nasal swab test, which was negative each time. 
"For about a week after each shot, I had to monitor and report daily my reactions (about 15 questions) on an app – temperature, redness or swelling at the site of the injection, any respiratory problems, etc.," Dr. Sethna explained. "I did not experience any reactions, which probably means that I got the placebo, but we can't rule out my having gotten the vaccine. If I did not get the real vaccine, I will be given the opportunity to get it, though how high trial participants will be in the priority list, I don't know for sure." 
Dr. Sethna humbly asserts that his participation in the trial was a small action but an important one that he was proud to be a part of.