Women Empowering Women 2021
Our annual Women Empowering Women event has moved to January and will be virtual for 2021!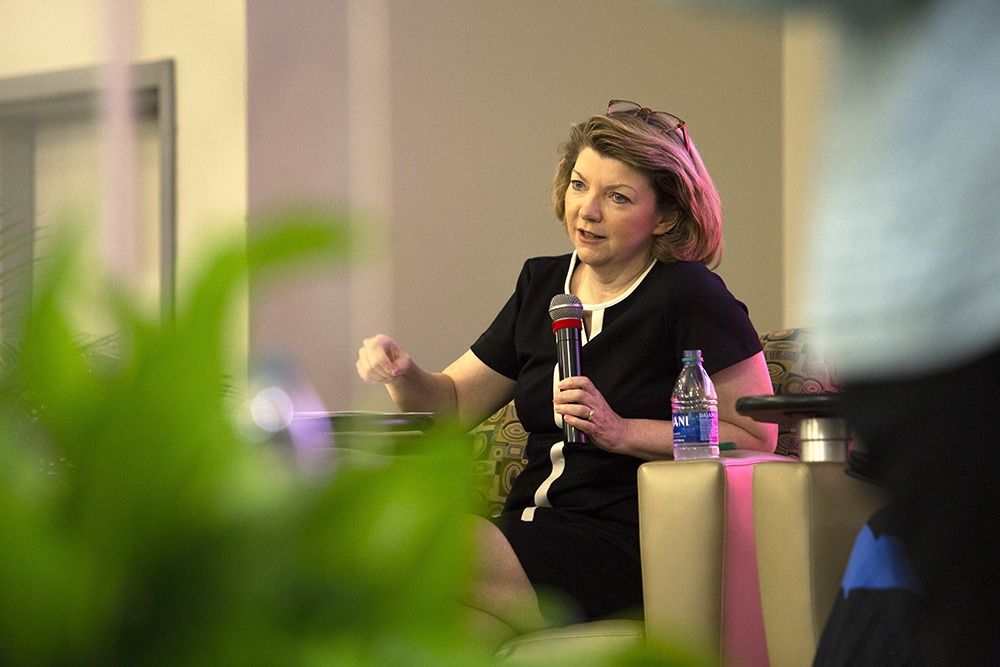 Don't miss this great opportunity to be inspired by other women, network, and empower women in our community. For this year's event, we will discuss the year that was 2020 and the challenges that we all faced (as women) and overcame as we grappled with the impact of COVID-19. We'll discuss what we learned as we adapted to "The New Normal" and how we can apply those lessons to our lives as we start a new year.
Also this year, we will be changing the format and going virtual using Zoom to ensure that we can adhere to health safety standards yet still accommodate everyone who anticipates this event each year. Click the button below to register for the Zoom meeting. This event will be open to the public, and registration will remain open until Jan. 11 or until all 300 "seats" are filled. 
Key Details
Theme: Thriving in a New Normal
Date: Wednesday, Jan. 13, 2021
Time: Noon - 1:30 p.m.
Location: Online event
Speakers:
Dr. Meredith Brunen, Vice President for University Advancement and CEO of UWG Foundations
Lauren Lee, Manager of Category Management Supply Chain Management at Southern Company
Susan Lester, Senior Vice President of Member and Community Affairs at Carroll EMC

Register Now!

New to this event? Check out last year's amazing event here.