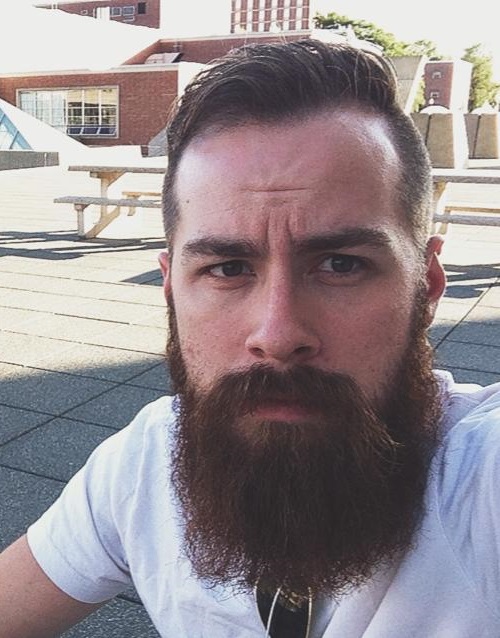 Jonathan Mark Hendrix, M.A.
Instructor
Contact info
Technology Learning Center - Room 1112D
Office Hours
Spring 2020:
TWR 1-3 by appointment
M 1-4 in Writing Center
Instructor
Biography
Jonathan Mark Hendrix grew up in the woods behind his parents' house in West Point, Georgia, focusing specifically on losing knives, digging a big hole as part of an elaborate burglar trap, and not finishing building that one tree house. Father of two and husband to one, he writes creative nonfiction stories, remains grateful that he no longer works at Starbucks, and answers more questions about beards than he ever thought he would.
Education / Degrees
B.A., English, University of West Georgia, 2014
M.A., English, University of West Georgia, 2016
Courses Taught

Course Sections and Syllabi

Fall 2020 Sections

ENGL-1101 (English Composition I) Section: LB1
ENGL-1101 (English Composition I) Section: LB3
ENGL-1101 (English Composition I) Section: 09
ENGL-2110 (World Literature) Section: E01
ENGL-2131 (American Literature I) Section: 1FG

Summer 2020 Sections

ENGL-1101 (English Composition I) Section: 1BG

Spring 2020 Sections

Fall 2019 Sections

ENGL-1101 (English Composition I) Section: 04
ENGL-1101 (English Composition I) Section: 10G
ENGL-1101 (English Composition I) Section: 24
ENGL-1101 (English Composition I) Section: 112
ENGL-1101 (English Composition I) Section: 126

Summer 2019 Sections

ENGL-1101 (English Composition I) Section: 09G

Spring 2019 Sections

ENGL-1101 (English Composition I) Section: 51G
ENGL-1102 (English Composition II) Section: 14
ENGL-1102 (English Composition II) Section: 28
ENGL-1102 (English Composition II) Section: 103
ENGL-1102 (English Composition II) Section: 121

Fall 2018 Sections

ENGL-1101 (English Composition I) Section: 13
ENGL-1101 (English Composition I) Section: 22
ENGL-1101 (English Composition I) Section: 106
ENGL-1101 (English Composition I) Section: 126
ENGL-1102 (English Composition II) Section: 13G
XIDS-2002 (WDYKA Folklore) Section: 19

Spring 2018 Sections

Fall 2017 Sections

Spring 2017 Sections

Fall 2016 Sections