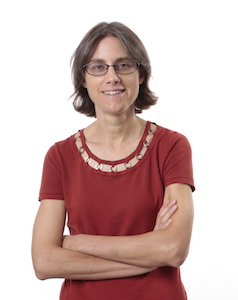 Anja Remshagen, Ph.D.
Professor
Contact info
Technology Learning Center - Room 2-211
Office Hours
MW 1-3pm
TR 11am-2pm
and by appointment
Professor
Biography
Presently, Dr. Remshagen is interested in ways of increasing interest among women in computer science. As a co-founder of the CSWoW (CS Women of West Georgia) group, she hopes to increase the number of women in CS at UWG.Dr. Remshagen's research interests lie in the field of computational logic. She is currently working on effective algorithms for quantified Boolean formulas.
Education / Degrees
M.S., Mathematics, University of Cologne, 1999
Ph.D., Computer Science, University of Texas at Dallas, 2001
Courses Taught

Course Sections and Syllabi

Spring 2017 Sections

Fall 2016 Sections

Summer 2016 Sections

Spring 2016 Sections

Fall 2015 Sections

Spring 2015 Sections

Fall 2014 Sections

Spring 2014 Sections

Fall 2013 Sections

Spring 2013 Sections

Fall 2012 Sections

Spring 2012 Sections

Fall 2011 Sections

Spring 2011 Sections