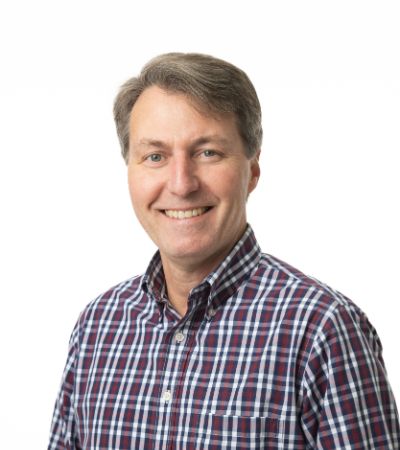 Neal Chesnut, Ph.D.
Chair and Associate Professor
Contact info
Boyd Building - Room 217
Office Hours
Please contact for Hours.
Chair and Associate Professor
Biography
Dr. Neal Chesnut is an Associate Professor of physics. He received his PhD in 2001 from the University of Alabama at Birmingham. After graduation, Dr. Chesnut accepted a postdoctoral research appointment at Los Alamos National Laboratory followed by a position as a Staff Scientist. His research is in the area of experimental condensed matter physics. His primary focus is the study of elements and alloys under high pressure-temperature conditions. The purpose of the research is to enhance our understanding of the structural and electronic properties of materials. Dr. Chesnut's responsibilities at the University of West Georgia includes teaching introductory and advanced physics courses, along with performing cutting edge research at the university and in collaboration with other universities and national laboratories. Undergraduate students are encouraged to participate in active research projects with Dr. Chesnut and to explore new projects of interest.
Courses Taught

Course Sections and Syllabi

Fall 2020 Sections

PHYS-2211 (Principles of Physics I) Section: 01
PHYS-2211 (Principles of Physics I) Section: 02
PHYS-2211 (Principles of Physics I) Section: 03
ASTR-2313 (Astronomy) Section: E01

Summer 2020 Sections

PHYS-1111L (Lab for Phys 1111) Section: E01
PHYS-2212 (Principles of Physics II) Section: E01
PHYS-2212L (Lab for PHYS 2212) Section: E01

Spring 2020 Sections

PHYS-3313 (Electricity and Magnetism) Section: 01

Fall 2019 Sections

PHYS-2211 (Principles of Physics I) Section: 01
PHYS-2211 (Principles of Physics I) Section: 02
PHYS-2211 (Principles of Physics I) Section: 03

Summer 2019 Sections

PHYS-2212 (Principles of Physics II) Section: 01
PHYS-2212L (Lab for PHYS 2212) Section: 01

Spring 2019 Sections

PHYS-2212 (Principles of Physics II) Section: 01
PHYS-2212 (Principles of Physics II) Section: 02
PHYS-2212 (Principles of Physics II) Section: 03
PHYS-3313 (Electricity and Magnetism) Section: 01

Fall 2018 Sections

PHYS-2211 (Principles of Physics I) Section: 01
PHYS-2211 (Principles of Physics I) Section: 02
PHYS-2211 (Principles of Physics I) Section: 03
PHYS-2211 (Principles of Physics I) Section: 04
PHYS-2212 (Principles of Physics II) Section: 01
BIOL-3825 (Research Methods) Section: 01W
MATH-3825 (Research Methods) Section: 01W
GEOL-3825 (Research Methods) Section: 01W
PHYS-3825 (Research Methods) Section: 01W

Summer 2018 Sections

PHYS-1111 (Introductory Physics I) Section: 01
PHYS-1111L (Lab for Phys 1111) Section: 01
PHYS-1111L (Lab for Phys 1111) Section: 02
PHYS-1112 (Introductory Physics II) Section: 01
PHYS-1112L (Lab for PHYS 1112) Section: 01

Spring 2018 Sections

PHYS-1112 (Introductory Physics II) Section: 01
PHYS-1112 (Introductory Physics II) Section: 02
PHYS-1112 (Introductory Physics II) Section: 03
PHYS-2212 (Principles of PhysicsII-Honors) Section: 25H
PHYS-3313 (Electricity and Magnetism) Section: 01

Fall 2017 Sections

PHYS-1111 (Introductory Physics I) Section: 01
PHYS-1111 (Introductory Physics I) Section: 02
PHYS-1111 (Introductory Physics I) Section: 03
PHYS-1111 (Introductory Physics I) Section: 04
PHYS-1111 (Introductory Physics I) Section: 05
BIOL-3825 (Research Methods) Section: 01W
MATH-3825 (Research Methods) Section: 01W
GEOL-3825 (Research Methods) Section: 01W
PHYS-3825 (Research Methods) Section: 01W
CHEM-3825 (Research Methods) Section: 01W

Summer 2017 Sections

PHYS-1111 (Introductory Physics I) Section: 01
PHYS-1111L (Lab for Phys 1111) Section: 01
PHYS-1111L (Lab for Phys 1111) Section: 02
PHYS-1112 (Introductory Physics II) Section: 01
PHYS-1112L (Lab for PHYS 1112) Section: 01

Spring 2017 Sections

PHYS-1112 (Introductory Physics II) Section: 01
PHYS-1112 (Introductory Physics II) Section: 02
PHYS-1112 (Introductory Physics II) Section: 03
PHYS-1112 (Introductory Physics II) Section: 04
PHYS-2212 (Principles of Physics II) Section: 01
PHYS-2212 (Principles of Physics II) Section: 02
PHYS-2212 (Principles of Physics II) Section: 03
PHYS-3313 (Electricity and Magnetism) Section: 01

Fall 2016 Sections

PHYS-1111 (Introductory Physics I) Section: 01
PHYS-1111 (Introductory Physics I) Section: 02
PHYS-1111 (Introductory Physics I) Section: 03
PHYS-1111 (Introductory Physics I) Section: 04
PHYS-1111 (Introductory Physics I) Section: 05
PHYS-2211 (Principles of Physics I) Section: 01
PHYS-2211 (Principles of Physics I) Section: 02
PHYS-2211 (Principles of Physics I) Section: 03
MATH-3825 (Research Methods) Section: 01W
GEOL-3825 (Research Methods) Section: 01W
PHYS-3825 (Research Methods) Section: 01W
CHEM-3825 (Research Methods) Section: 01W
BIOL-3825 (Research Methods) Section: 01W

Summer 2016 Sections

PHYS-2211 (Principles of Physics I) Section: 01
PHYS-2211L (Lab for PHYS 2211) Section: 01
PHYS-2212 (Principles of Physics II) Section: 01
PHYS-2212L (Lab for PHYS 2212) Section: 01

Spring 2016 Sections

PHYS-3013 (Basic Electronics) Section: 01
PHYS-3521 (Experimental Physics II) Section: 01W

Fall 2015 Sections

PHYS-1111 (Introductory Physics I) Section: 01
PHYS-3113 (Mechanics) Section: 01
PHYS-3511 (Experimental Physics I) Section: 01W

Summer 2015 Sections

PHYS-1111 (Introductory Physics I) Section: 01
PHYS-1111L (Lab for Phys 1111) Section: 01
PHYS-1111L (Lab for Phys 1111) Section: 02
PHYS-1112 (Introductory Physics II) Section: 01
PHYS-1112L (Lab for PHYS 1112) Section: 01
PHYS-1112L (Lab for PHYS 1112) Section: 02

Spring 2015 Sections

PHYS-2211 (Principles of Physics I) Section: 01
PHYS-2212 (Principles of Physics II) Section: 01
PHYS-3313 (Electricity and Magnetism) Section: 01