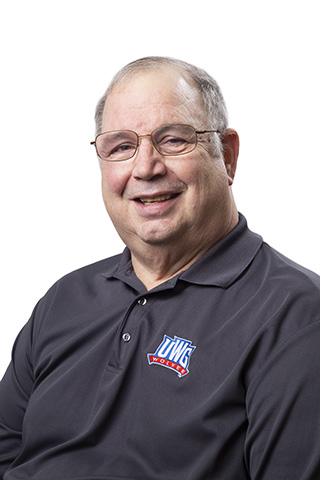 Robert C. Morris, Ph.D.
Professor
Contact info
Education Annex - Room 121
Office Hours
Mon - Thurs 4:00 - 5:00 pm
Fri 2:00 - 4:00 pm
Professor
Biography
Robert C. Morris, professor, holds a Ph.D. in Secondary Education, Curriculum & Instruction, and Administration from Indiana State University. Prior to his appointment at the University of West Georgia, Dr. Morris was Dean of the School of Education at the University of Indianapolis. He has held professorships at four other Universities. His public school teaching was in Roanoke, VA. at both the middle grades and secondary levels. His main research interests are focused on curriculum development and innovative instructional programs. He has most recently been investigating youth at-risk, discipline issues, and school violence. In 2015 Dr. Morris was elected into the honorary Eleanor Roosevelt Chapter of Kappa Delta Pi, an international Honor society in education. Election into the Eleanor Chapter is a lifetime award and limited to 100 living members.
Education / Degrees
A. B., History and Education, Duke University, 1970
M.S., History and Education, Indiana State University, 1971
Ph.D., Secondary Education, Curruculum and Terre Haute, Indiana State University, 1977
Courses Taught

Course Sections and Syllabi

Fall 2020 Sections

XIDS-2002 (Sport Movies & Their Impact) Section: E07
CURR-6575 (Curriculum Trends and Issues) Section: E01
ECED-8271 (Advanced Curriculum Seminar) Section: E01
ECED-8271 (Advanced Curriculum Seminar) Section: E04
ECED-8271 (Advanced Curriculum Seminar) Section: E02

Summer 2020 Sections

CURR-6575 (Curriculum Trends and Issues) Section: E01
CURR-6575 (Curriculum Trends and Issues) Section: E02
ECED-7285 (Theories of Motivation, Learn) Section: E01

Spring 2020 Sections

CURR-6575 (Curriculum Trends and Issues) Section: E02
CURR-6575 (Curriculum Trends and Issues) Section: E01

Fall 2019 Sections

XIDS-2002 (Sport Movies & Their Impact) Section: 109
CURR-6575 (Curriculum Trends and Issues) Section: E02
CURR-6575 (Curriculum Trends and Issues) Section: E01
ECED-8271 (Advanced Curriculum Seminar) Section: E01
ECED-8271 (Advanced Curriculum Seminar) Section: E02

Summer 2019 Sections

CURR-6575 (Curriculum Trends and Issues) Section: E01
CURR-6575 (Curriculum Trends and Issues) Section: E02
ECED-7285 (Theories of Motiv, Learn, Deve) Section: E01

Spring 2019 Sections

ECED-6249 (Seminar For P-5 Teachers) Section: E01
CURR-6575 (Curriculum Trends and Issues) Section: E01

Fall 2018 Sections

XIDS-2002 (Sport Movies & Their Impact) Section: 35
CURR-6575 (Curriculum Trends and Issues) Section: E01
ECED-8271 (Advanced Curriculum Seminar) Section: E02
ECED-8271 (Advanced Curriculum Seminar) Section: E03
ECED-8271 (Advanced Curriculum Seminar) Section: E01

Summer 2018 Sections

ECED-6249 (Seminar For P-5 Teachers) Section: E01
CURR-6575 (Curriculum Trends and Issues) Section: E01
ECED-7285 (Theories of Motiv, Learn & Dev) Section: E01

Spring 2018 Sections

SPMG-2685 (History of Sport) Section: L2X
ECED-6249 (Seminar For P-5 Teachers) Section: E01
CURR-6575 (Curriculum Trends and Issues) Section: E01

Fall 2017 Sections

ECED-6249 (Seminar For P-5 Teachers) Section: E01
CURR-6575 (Curriculum Trends and Issues) Section: E01
ECED-8271 (Advanced Curriculum Seminar) Section: E01
ECED-8271 (Advanced Curriculum Seminar) Section: E02

Summer 2017 Sections

SPMG-2685 (History of Sport) Section: E01
ECED-6249 (Seminar For P-5 Teachers) Section: E01
CURR-6575 (Curriculum Trends and Issues) Section: E01

Spring 2017 Sections

SPMG-2685 (History of Sport) Section: 01
SPMG-4667 (Legal Issues for Sport Mgnt) Section: 01
ECED-6249 (Seminar For P-5 Teachers) Section: E01
EDSI-9998 (Research for Doc Dissertation) Section: E29

Fall 2016 Sections

UWG-1101 (First Year Univ. Experience) Section: 108
ECED-7285 (Usng Data mt need of Div Lrns) Section: E01
ECED-8271 (Advanced Curriculum Seminar) Section: E01
EDSI-9998 (Research for Doc Dissertation) Section: E13

Summer 2016 Sections

SPMG-2685 (History of Sport) Section: E01
ECED-6249 (Seminar For P-5 Teachers) Section: E01
ECED-7285 (Usng Dta to Meet Nds Dvrs Lrns) Section: E01
EDSI-9998 (Research for Doc Dissertation) Section: E13

Spring 2016 Sections

ECED-6249 (Seminar For P-5 Teachers) Section: E01
EDSI-9998 (Research for Doc Dissertation) Section: E14

Fall 2015 Sections

UWG-1101 (First Year Univ. Experience) Section: 32 Download Syllabus [DOC]
SPMG-4685 (History of Sport) Section: 01
ECED-8271 (Advanced Curriculum Seminar) Section: E01
EDSI-9998 (Research for Doc Dissertation) Section: E20

Summer 2015 Sections

ECED-6249 (Seminar For P-5 Teachers) Section: E01
SEED-7500 (Diverse Classrm in Pluralistic) Section: E01
EDSI-9998 (Research for Doc Dissertation) Section: E20

Spring 2015 Sections

ECED-6249 (Seminar For P-5 Teachers) Section: E01
ECED-6271 (P-5 School Curriculum) Section: E01
EDLE-6322 (Curriculum for Educat Leaders) Section: E01
EDSI-9998 (Research for Doc Dissertation) Section: E08

Publication List

Other Information

Honors and Awards for Robert C. Morris

HONORS AND AWARDS Robert C. Morris Athletic Scholarship Duke University, 1966; Football team captain during 1969 season; All-ACC Football selection, 1969; Honorable Mention UPI All-American, 1969; 9th round draft choice of Houston Oilers, 1970; Selected for annual North-South All-Star Game, 1970; Indiana State University Fellow 1973-1976; Eugene V. Debs Scholarship winner, 1976; Selected for Outstanding Young Men of America by Jaycees of America, 1980-1984; Voted Citizen of the Year (Dutch Fork Club, Columbia, S.C.) 1983; Listed in Who's Who, 1982-1989; Selected for Men of Achievement 102nd Edition, 1983 & 1989; Selected for Who's Who in the Mid-West, 1986-1989; Listed in International Who's Who in Education, 1983-Present; Selected for Personalities of America, 1983, 1984, 1985; Nominated by undergraduate student body at the University of South Carolina for University "Teacher of the Year", 1983; Nominated to Duke University's Hall of Fame, 1984; Awarded Reading Improvement's "Special Merit Award for Learning Research for 1986". Selected for Who's Who in American Education, 1987-Present. Awarded NIU's Student Gov't Assoc. Service Award for work with Phi Kappa Sigma Fraternity 1987-'88; "Outstanding Advisor of the Year Award" at NIU, 1987-'88; "Thresholds in Education Outstanding Service & Leadership Award, l990; Selected for Who's Who of Emerging Leaders in America, 1991-Present; Received Phi Delta Kappa Pyramid Award of Service (1995); Service Award from the John Dewey Society, 2000; Received Service Award from Society of Professors of Education 2003; Received KDP's Counselor's 25 year Service Award KDP (2010); Inducted into the Eleanor Roosevelt Honorary Chapter of Kappa Delta Pi (Limited to 100 living members) (2015);