Media Day 2023 - 41st Annual - March 8
This year Media Day will begin with a kickoff event at 10:00am in the UWG Campus Center Ballroom featuring Karlyn Exantus Taylor as the keynote speaker.
Karlyn Exantus Taylor '06
Script Supervisor
IATSE Local 161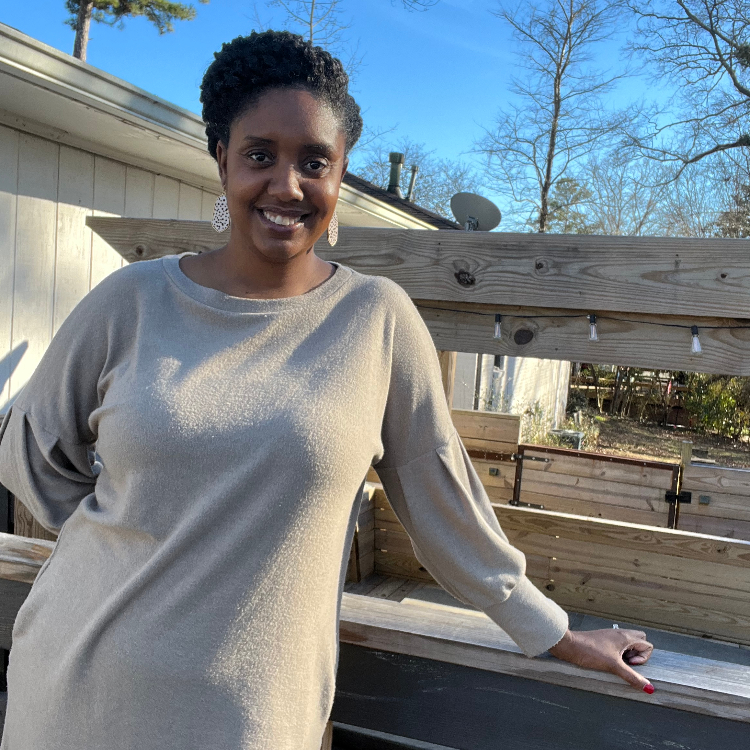 Karlyn Exantus Taylor is a filmmaker with an extensive history in the craft, from production assistant, second unit, producing, script supervisor, and more. Her credits include films and shows such as Queens, Die Hart, Clover, The Banker, Black Lightning, Jacob's Ladder, The Resident, Moon and Me, Queen America, MacGyver, Dynasty, Superstition, and more. Her work includes working with some of the best filmmakers and artists at the top of their game, including but not limited to: Samuel L. Jackson, Will Smith, John Travolta, Kevin Hart, and Eric Appel. Dedicated to developing the talent of her peers and mentoring, she is a longstanding member of The Art of Continuity, Georgia Script Supervisors, and Digital Script Supervisors. Through those groups, she has assisted other up-and-coming filmmakers entering the union. Exantus Taylor is one of our very own, earning her B.A. in Mass Communications from UWG.
Thank you to our sponsors!
SCFM Talent


SCFM Curator
Media Day 2023 Award Winners
Two Columns

Distinguished Alumni Award

Distinguished Service Award

 Darryl Forges '14
Anchor
WDSU NBC News

Darryl Forges is an anchor for WDSU NBC News in New Orleans, Louisiana. Before WDSU, he was a national correspondent for CNN Newsource, a reporter for NBC 6 WTVJ in Miami, and a reporter for WAKA/WNCF in Montgomery. Forges was a part of the WOLF Internet Radio and WUTV from 2010-2014. He has earned numerous awards, including the Alabama Broadcasters Association Award, the Associated Press Award, South Florida's 30 Under 30 Future Black Leaders of Tomorrow, EMMY Nominated, UWG's "Thriving Under 30," and the UWG 2022 Spotlight Award. Forges is active in the New Orleans community by being a part of Big Brothers Big Sisters, mentoring current and future journalists, a member of the National Association of Black Journalists, and a member of the New Orleans Black Journalists Association. He graduated in 2014 with a B.S. in Mass Communications.

Julie Lineback
Assistant Director of Strategic Communications
University of West Georgia

Julie Lineback is an Assistant Director of Strategic Communications at the University of West Georgia's Office of University Communications and Marketing. Her duties at UCM support the UWG mission, vision, and strategic imperatives by promoting the university brand and providing professional communications and marketing support. Before her time with the university, she was a communication specialist at Oak Ridge Associated Universities, an information specialist at Amputee Coalition of America, and a website editor/copywriter & search engine specialist at Bell South. Lineback produces award-winning work, including Best of the West in 2017, Google AdWords Professional in 2004, and the Public Relations Society of America's Award of Quality in 2000. Lineback graduated from the University of Tennessee with a B.S. in Communications/Journalism.  
Helpful Information - Are you prepared?
Networking & Perfecting Your Elevator Pitch
Successfully Interviewing in Person