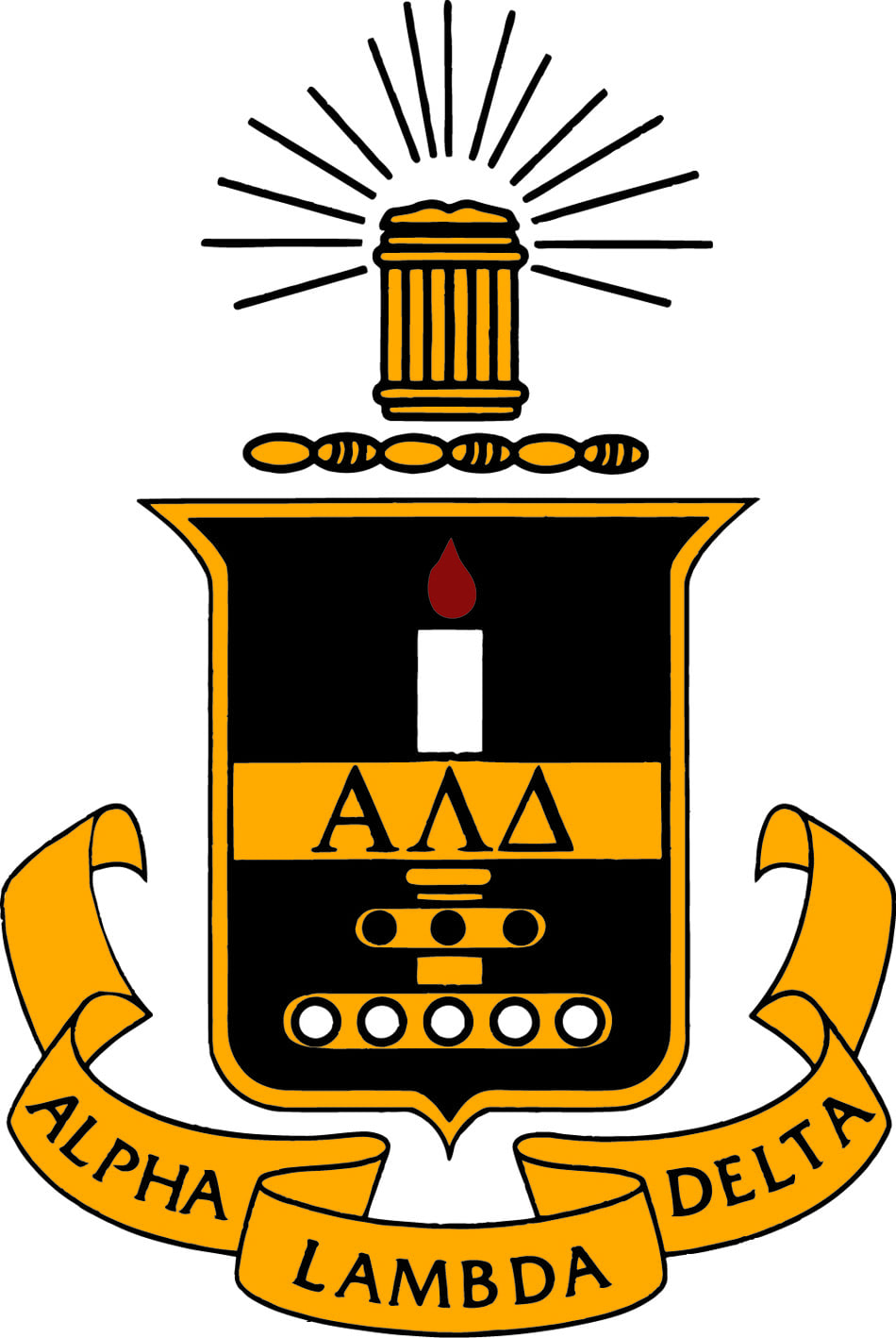 What is Alpha Lambda Delta?
Alpha Lambda Delta (ALD) is a national honor society recognizing the best and brightest of first-year college students at the University of West Georgia. The mission of ALD is to encourage superior academic achievement; to promote intelligent living and a high standard of learning, and to assist students in recognizing and developing meaningful goals in society.
Founded in 1924 at the University of Illinois, Alpha Lambda Delta has over 250 chapters in the United States. By inviting you to become a member of this prestigious honor society, we hope to encourage you to maintain academic excellence throughout your college career and to offer you the opportunity to develop friendships with other students who have serious academic interests.
Membership Requirements
You must have a 3.5 or higher Grade Point Average (on a 4.0-point scale), or the equivalent, and you must be in the top 20% of your class during your first term or your first year of study at an institution of higher education
You must be enrolled as a full-time student pursuing a baccalaureate (Bachelor's) degree at an accredited institution with an active Alpha Lambda Delta chapter on campus
Freshman transfer students from institutions that do not have an Alpha Lambda Delta chapter, to be eligible for membership, must have the required Alpha Lambda Delta grade point average on the courses taken during the first full curricular period in the institution to which they transfer. In addition, the cumulative average of the grades of the student's transfer credits combined with the grades in the institution in which the student is currently enrolled must equal the Alpha Lambda Delta academic grade requirement
Chapter Officers
President: Oddessy Allen
Vice President: Tionne Bailey
Treasury: Kelsey Gallagher
Social Media Chair: Julia Rivard
Service and Events Chair: Jalin Walters