What is a S.W.O.T. analysis?
The SWOT analysis is an extremely useful tool for understanding and decision-making for all sorts of situations in business and organizations. SWOT is an acronym for Strengths, Weaknesses, Opportunities, Threats. SWOT analyses can also be utilized by individuals to examine their strengths and weaknesses. For students, completing a SWOT analysis at the beginning of your matriculation helps provides a good framework for creating a strategy, position and direction for successful completion.
Completing a SWOT analysis is very simple. (See Example Below) Take some time to do your own SWOT analysis. Download the SWOT Analysis template and fill in the the boxes. Hopefully it can provide you some insight and guide you in the best direction for success! Remember for every perceived weakness and threat there are ways to address them. For every strength and opportunity there are ways to enhance them. The University of West Georgia and AAMI are here to assist you with all of this.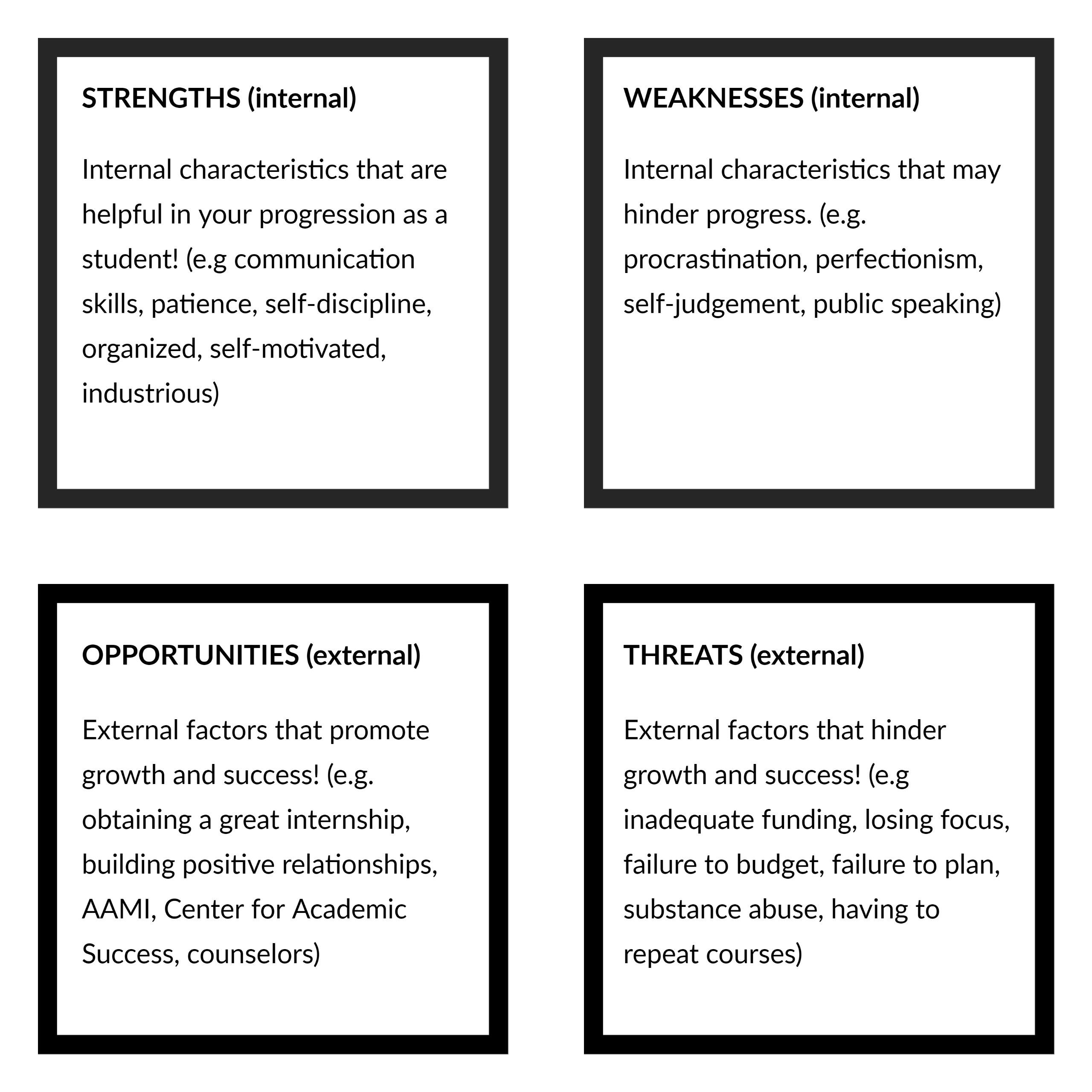 After conducting your SWOT Analysis, the next steps are to develop strategies to enhance your strengths, address your weaknesses, take advantage of your opportunities, and identify and deal effectively with threats (saying "NO!" to drugs and alcohol or saying "NO!" to an invitation to a party when you should be studying!)